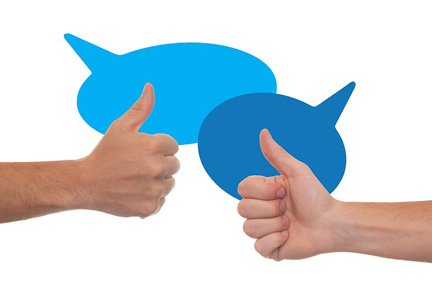 Well here we go again. With something like 20 or so Democrats already declaring their intention to run for president for better or worse (mostly worse) we are now into the throes of the 2020 campaign.
All of the candidates agree on one thing --- they hate President Trump and say he has done horrible damage to our country.
Okay, but take a minute and think about it. Exactly what damage has Trump done? The economy is better now than it's been in years with the GDP up another 3.2%, exceeding expectations.
More people are working than ever before. More manufacturing in the U.S. Retail sales are up. The stock market is up. Taxes reduced. Unemployment reduced. And a record of foreign policy success.
So I have to conclude that if the Dems "turn things around" they will make America crappy again. That's some campaign slogan, isn't it? Naturally the Dems can't say that, if they did their political careers would be finished and they would have to resort to getting real jobs.
So what do they do?
They become "disingenuous" in their rhetoric, which is political speak for lying.
In his famous 1946 essay, George Orwell, writing about political language said that it "is designed to make lies sound truthful and murder respectable, and to give an appearance of solidity to pure wind." Today we call this "doublespeak" or "political speak."
All politicians talk this way, but Democrats have made it an art. Using political speak allows them to avoid giving a straight answer to any question, while at the same time turning the whole conversation around to bend to their own talking points.
Comedian George Carlin once pointed out that politicians speak with great caution because they must take care not to actually say anything. As an example Carlin sets up a typical Q&A with a fictional politician: QUESTION: SENATOR, HAVE YOU SOLVED THAT PROBLEM?
POLITICIAN: WELL, WE'RE MOVING FORWARD ON THAT.
WE HAVE TO MOVE THE PROCESS FORWARD SO WE CAN IMPLEMENT THE PROVISIONS OF THE INITIATIVE IN ORDER TO MEET THESE CHALLENGES.
The one thing that gets Donald Trump into trouble is the fact that he doesn't engage in this fake way of speaking. He says what's on his mind and he doesn't apologize for it. It drives the mainstream press crazy! For many of us it's refreshing to have a political leader who doesn't dance around the issues.
The following is a sampling of some commonly used phrases that we hear from the presidential wannabes. I've given you the weasel phrase first, then the translation into what it really means in normal everyday English.
When they say: "We need to have a conversation about that"
They really mean:
"I don't want to answer that."
When they say:
"I'm going to be frank."
They really mean:
"I haven't been honest up until now"
When they say:
"Every vote should count."
What they really mean:
"Every vote for the Democrats should count whether it's legal or not."
When they say:
"I want to make one thing perfectly clear . . . "
What they really mean:
"Here comes some more double-talk."
When they say:
"We have to come together as a nation."
What they really mean:
"You need to vote for me."
When they say:
"Medicare for all"
What they really mean:
"Socialized medicine controlled by the federal government for all but the elites."
When they say:
"We must correct income inequality"
What they really mean:
"We must take money from people who work for a living and give it to people who don't.
When they say:
"Economic justice"
What they really mean:
See previous answer.
When they say:
"Bring immigrants out of the shadows"
What they really mean:
"Give illegals complete citizenship."
When they say:
"We must pass common sense gun safety legislation"
What they really mean:
"We must do away with the second amendment."
When they say:
"A woman's right to control her own body"
What they really mean:
"A woman should have the right to abort at any time including up to (and maybe following) the baby's birth.
When they say:
"No hate speech allowed"
What they really mean:
"You can't speak if you don't agree with our viewpoint."
There are many other examples of weasel speak, we could fill pages with them. Get ready to hear many more in the months ahead. It's going to be a long, long presidential campaign, folks. Buckle your seatbelts and hold on!
Every weekday JewishWorldReview.com publishes what many in the media and Washington consider "must-reading". Sign up for the daily JWR update. It's free. Just click here.
(COMMENT, BELOW)
Comment by clicking here.
JWR contributor Greg Crosby, former creative head for Walt Disney publications, has written thousands of comics, hundreds of children's books, dozens of essays, and a letter to his congressman. He's been a JWR contributor since 1999.