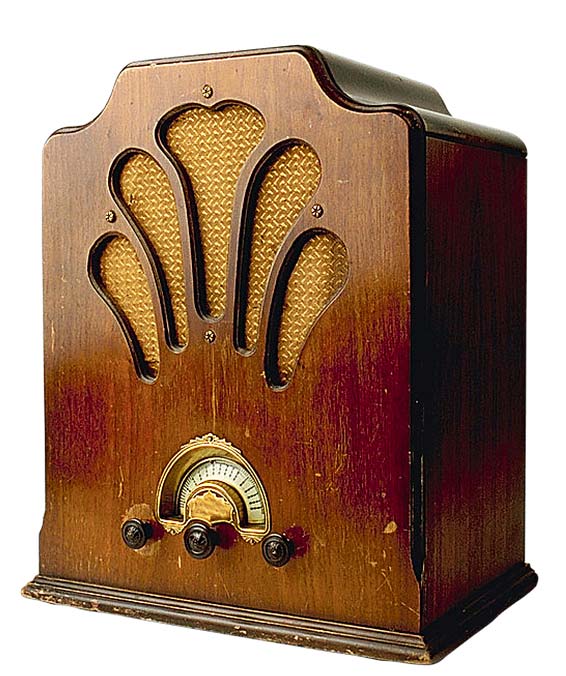 Let's take a trip down memory lane.
Remember those great old songs from the turn of the century? If your thinking songs by Toni Braxton, Whitney Houston, Boyz II Men, Coolio, and Celine Dion then you're undoubtedly under the age of 40 because you've got the wrong century.
For the rest of us of a certain age when we hear "turn of the century music"we think late 19th and early 20th century. That innocent time before World War I, radio, television, cell phones, and the Internet when songwriters wrote about sweet love and summer nights.
A time when lyrics spoke of moon, spoon, June, and croon. A time of canoe rides on the lake, walking down lover's lane holding hands, and talking rides on a bicycle built for two.
As hard as it might be to believe, the turn of the 20th century wasn't my era for music. Or actually much else for that matter.
You see, I wouldn't even be born for another half century. But those lovely old songs were still a part of my life, the music I heard growing up in the fifties and sixties.
Of course my parents knew those songs as well, even though they were popular before their time too.
My parents heard their parents singing those songs, they heard them on the radio, they heard them in movies, in theater, on records, and really just all over the place.
It may sound like a cliche but it's true, those old songs were part of the fabric of our country. My generation heard them in the old movies and on the variety shows on TV in the fifties and sixties.
And yes, we were taught them in school too.
Public schools used to introduce youngsters to all manner of America's music history. We learned and sang songs not only from the turn of the century, but songs going back past the Civil War all the way to before the American Revolution. "Yankee Doodle came to town riding on a pony, stuck a feather in his hat and called it macaroni."
We learned American folk songs such as "Fifteen Miles on the Erie Canal,""Oh, Susanna,""Make My Livin' in Sandy Land,"and "Oh Shenandoah." We learned Stephen Foster songs, Irish ballads, railroad songs, what were then called Negro spirituals, cowboy songs, and yes, even Christmas carols and a Hanukah song or two.
All the music that made up America's melting pot over the course of almost 200 years.
For today's young people, it must be nearly impossible to understand how and why previous generations would know and care about popular music written decades before their time. It isn't really a mystery, the answer is quite simple.
Americans used to value their musical heritage, just as they valued their history and culture.
We hadn't yet moved into the "disposable" era, unlike many of today's generation, we actually cared about what was around before we were born and wanted to know about it.
How many Millennials and Gen Xers would recognize the following lyrics from the songs of the early 20th Century?
"Daisy, Daisy, give me your answer do. I'm half crazy all for the love of you."
"In the good old summertime, in the good old summertime. Strolling through a shady lane with your baby mine."
"By the light of the silvery moon, I want to spoon, to my honey I'll croon love's tune."
"Let me call you sweetheart, I'm in love with you."
"Wait 'til the sun shines, Nellie, and the clouds go drifting by."
"In the shade of the old apple tree."
"Cuddle up a little closer, lovey mine."
"Put on your old grey bonnet with all the blue ribbons on it."
"Down by the old mill stream where I first met you."
"Put your arms around me, honey, hold me tight."
"I want a girl just like the girl who married dear old dad."
"Oh you beautiful doll, you great big beautiful doll."
"We were sailing along, on Moonlight Bay."
"I love you as I never loved before, since first I met you on the village green. Come to me or my dream of love is or, I love you as I loved you, when you were sweet, when you were sweet sixteen."
Maybe not all works of musical genius, but sweet and purely American. Imagine that! Popular songs without vulgarity. What a concept!
Comment by clicking here.
JWR contributor Greg Crosby, former creative head for Walt Disney publications, has written thousands of comics, hundreds of children's books, dozens of essays, and a letter to his congressman. He's been a JWR contributor since 1999.