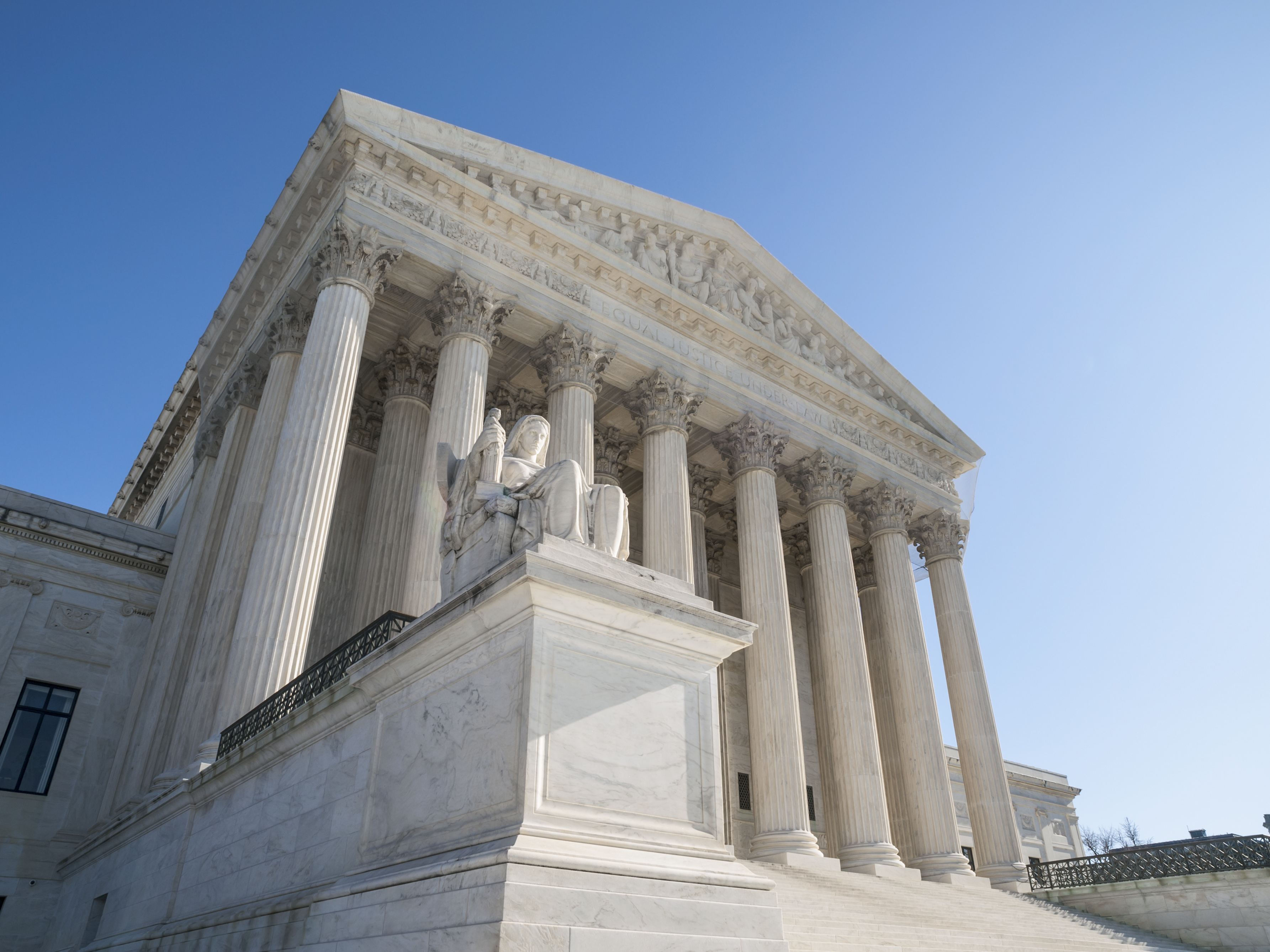 The Trump administration asked the Supreme Court Friday to overrule a lower court's decision that officials turn over internal documents that led to the decision to rescind the program protecting immigrants brought to the country illegally as children.

A panel of the U.S. Court of Appeals for the 9th Circuit earlier this month agreed with a district court judge that states and organizations challenging the decision should see more of the emails, memos and legal opinions generated before officials of the Department of Homeland Security announced it was ending the program.

But Solicitor General Noel Francisco said in a filing to the Supreme Court that was unjustified.

"The district court's sweeping expansion of the administrative record - in the face of the acting secretary's contemporaneous and reasonable explanation for her decision - directly contradicts this court's precedents," he wrote.
"The district court's error in ordering discovery and vastly expanding the administrative record is particularly manifest in light of the nature of the agency's decision: a policy determination . . . to wind down, in orderly fashion, a previous policy of prosecutorial discretion that itself created no substantive rights."

The appeals court panel, in a 2-to-1 ruling, said what the administration had provided to challengers was not nearly enough.

"The notion that the head of a United States agency would decide to terminate a program giving legal protections to roughly 800,000 people based solely on 256 pages of publicly available documents is not credible, as the district court concluded," wrote Judges Kim Wardlaw and Ronald Gould.

They upheld a ruling of U.S. District Court Judge William Alsup in San Francisco that the government had not provided the challengers with a complete administrative record that led to the September 2017 decision of Department of Homeland Security acting secretary Elaine Duke to phase out the program.

Strikingly missing, the judges said, were any materials from the February 2017 decision by then DHS Secretary John Kelly to retain the program.

"We are not unmindful of the separation-of-powers concerns raised by the government," the judges wrote. "However, the narrow question presented here simply does not implicate those concerns. We consider only whether DHS failed to comply with its obligation . . . to provide a complete administrative record to the court - or, more precisely, whether the district court clearly erred in so holding."
Judge Paul Watford dissented from the panel's decision, saying documents of internal decision-making are not customarily part of the administrative record courts demand.

"The agency's decision to rescind DACA will profoundly disrupt the lives of hundreds of thousands of people, and a policy shift of that magnitude presumably would not have been made without extensive study and analysis beforehand," Watford wrote.

"But the desire for greater insight into how DHS arrived at its decision is not a legitimate basis for ordering the agency to expand the administrative record, unless the plaintiffs make a threshold factual showing justifying such action."