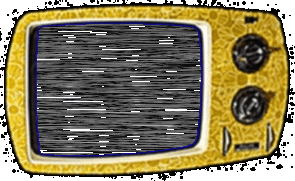 During Jake Tapper's program Tuesday afternoon, CNN resorted to a staple of Election Day news coverage. There was national correspondent Suzanne Malveaux reporting from a polling station in Columbus, Ohio. Speaking to Tapper, Malveaux noted that things had been "very active" at the site, before turning to the question of the integrity of the electronic voting machines.
A man identified only as "Jeff" began explaining the three-tiered security of the machines. "The machine itself has memory where the votes are stored," said the man. "There is a removable memory cartridge that has a second set of the vote, and there is a paper printout of every choice that every voter makes, so ..."
"Suzanne, I'm sorry, I need to interrupt you for one second, Suzanne, I'm sorry," said Tapper, sounding very genuinely sorry. "I'm being told that we need to bring you these live pictures of former Secretary of State Hillary Clinton and her motorcade leaving their compound in Chappaqua, New York, going downtown to midtown Manhattan, where she will watch the returns in a hotel and so there are those live pictures of Secretary Clinton leaving and proceeding to go downtown to New York City."
Note that Tapper wasn't saying that "we must" bring you these live aerial pictures of cars moving around. He was "being told that we need" to bring you these live aerial pictures of cars moving around. CNN kept returning to the video of these black automobiles making their way along New York state roadways.
This is what cable news does on Election Day, perhaps the slowest news day of the year. People go out and vote, talking heads go into studios and talk and producers struggle to find visuals.
It's a time when common news hyperbole can go a long way. Around noon, Fox News promoted an "exclusive" look at the Trump campaign "war room." "This is where people are monitoring what goes on," said correspondent Shannon Bream. She even pulled off an interview with Jason Miller, the Trump campaign's senior communications adviser, and checked out the donuts. In what qualifies as news on Election Day, Miller told Bream that Donald Trump had received a standing ovation as he crossed through the room earlier in the day. "Inspired," said Miller, summing up the mood.
Around the same time, MSNBC's Andrea Mitchell was broadcasting under a chyron that read, "VOTERS HIT THE POLLS IN HISTORIC ELECTION." She invited Michael Steele and Ed Rendell to talk politics. "Truly a moving moment in politics," said Rendell about the Clinton-Obama event at Independence Hall in Philadelphia on Election Day eve. Outside of Philadelphia, argued Steele, the Trump vote is "energized."
And so it went, all day long. The product's insufferable quotient comes out in the various chyrons that the networks deployed all day long. A sampling:
Fox News: AWAITING FIRST POLL CLOSINGS
CNN: JUST HOURS AWAY FROM FIRST ELECTION RESULTS
MSNBC: CONTROL OF CONGRESS HANGS IN BALANCE
Fox News: BALANCE OF POWER IN U.S. SENATE HINGES ON RACES IN A HANDFUL OF STATES
Under such banners, pundits talked all day long about turnout, Hispanic voters, momentum, what they'll be looking for in the exit-polling data, the centrality of Florida, whether it would be a long or short night, the 2000 recall, how long the race seems, and many other topics that the networks have been talking about for 19 months or so.
As crunch time drew near, the analysis trended even further into the obvious -- or at least that of MSNBC's Chris Matthews did. "I will make one prediction. ... I think there's going to be huge news tonight," said Matthews, noting that we'll either have ... well, we needn't fill in these particular blanks.
This empty quadrennial spectacle has to be even more painful to produce than it is to watch. Thing is, the networks have far more information than they're distributing, thanks to what Sasha Issenberg terms a "self-imposed gag order (that) hangs over the daylight hours of the year's biggest news event, sequestering the civic exercise of Election Day from the media spectacle of election night."
Networks and other news outlets refrain from using all their data -- including exit polls -- to project outcomes in states before their polls close. So they show footage of moving vehicles.