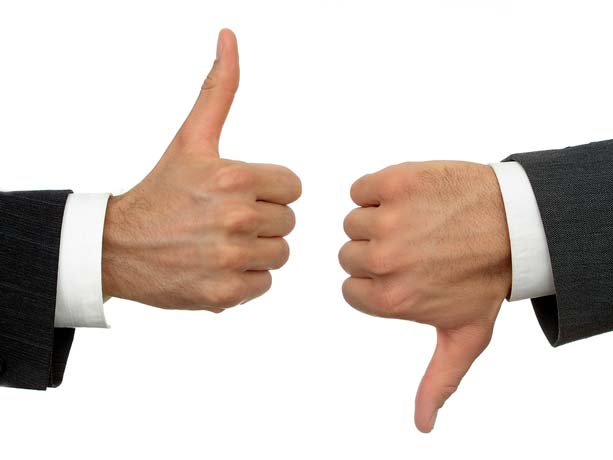 MEDIA, Pa. -- It's a bipartisan axiom among campaign operatives that campaigns and candidates matter. But the other side of that principle is often a more painful reality: Sometimes you could also say political plate tectonics determine the outcome of a race.
Ask any Republican who's run the best race of their Senate incumbents this year, and Sen. Pat Toomey's name emerges near the top of the list. Ask any Democrat -- and quite a few Republicans -- who has run the best Senate race, and almost universally they cite Jason Kander.
Yet both Toomey, R-Pa., and Kander, D-Mo., head into Tuesday as 50-50 bets, and some of the same smart people who praise their campaigns wouldn't be surprised to see both lose.
Toomey is running in a state that has gone to the Democrats in six straight presidential elections and seems poised to give Hillary Clinton a seventh straight Democratic win. Of the last four races, only once, in 2004, did the Republican lose by less than four percentage points here.
And Kander, Missouri's secretary of state, is running against Sen. Roy Blunt, R-Mo., in a state that has delivered its electoral votes for the Republican four straight times -- seven of the last nine. Polls show Donald Trump heading toward a victory resembling the 2004 and 2012 races, when the GOP nominee won Missouri by more than 7 percentage points.
Taken together, these two Senate races will do more than just help determine which party claims the majority. They will also show whether it's possible, in this hyper-partisan era, for quality campaigns and candidates to overcome tough political geography. It's the political version of the head versus the heart.
So last week in Media, 20 miles west of Philadelphia, Toomey's pitch was all about his work as a bridge-builder to Democrats, both embracing the fact that most people in southeastern Pennsylvania will vote for Clinton and that many aren't particularly happy about it.
"A lot of her supporters are very open to my message, very open to someone who would be a check on her if she should become president," Toomey said in the Court Diner, pivoting to an attack against his opponent. "Katie McGinty is clearly a rubber stamp for Hillary Clinton. Most Pennsylvanians want to have an independent senator who thinks through things himself or herself and is willing to criticize and separate himself from, you know, one's party nominee if necessary. I've done that. She won't."
McGinty is a political work in progress. A chemistry major at St. Joseph's University who went on to Columbia Law School, she's an expert on environmental policy and served in top posts in the Clinton administration in the '90s and in Harrisburg, Pa., under then-Gov. Ed Rendell, D.
However, this is her first race as the statewide Democratic nominee, and her public speaking is far from polished.
She has relied heavily on the agenda crafted by Sen. Charles E. Schumer, D-N.Y., the incoming Democratic leader who helped recruit her. Her talking points are Democratic boilerplate. "People are responding positively to the message that I'm delivering, which is a message about working for and standing with families like the one I came from," she said in an interview last month after a rally in Philadelphia with Sen. Bernie Sanders, I-Vt.
McGinty has wrapped herself around the Democratic stars stumping for Clinton here, including an election eve appearance with the Clintons and Obamas Monday outside Independence Hall. One of her closing ads is narrated by Vice President Biden, who remains very popular in the Philadelphia area after 36 years of being in its media market while representing Delaware in the Senate.
Toomey, meanwhile, has tried to shed his national image. He has declined to say who he will vote for in the presidential race, never endorsing or disowning Trump. "My message hasn't changed," he said last week, suggesting he couldn't vote for Clinton but couldn't decide who to support. "I'm still wrestling with the alternative."
The incumbent has a fine-tuned message built around security. His stump speech moves seamlessly from his work on gun-control legislation to tough stands against the Islamic State and Iran, to stopping crime among illegal immigrants.
His only path to victory was to over perform in Philadelphia and its suburbs, which will account for more than 40 percent of the vote. Toomey has done just that, polling way ahead of Trump in that key region, but in other parts of the state he is lagging successful Republican campaigns of the past.
That's been enough to give McGinty the slight edge in teb of the last 12 public polls, and many Republican and Democratic insiders give her the overall edge -- despite the fact that Toomey is mostly acknowledged to be the better candidate.
In Missouri, Kander's run the opposite campaign, trying to win over anti-establishment Trump voters. He gained national attention for his ad supporting background checks on gun purchases when the former Army captain, who served in Afghanistan, assembled an assault weapon blindfolded.
But by then Kander had already turned the race into a referendum on Blunt and his family's work as lobbyists, painting a portrait of the incumbent as the sort of Washington fixture that Trump backers despise. Democrats fell in love with Kander, 35, even as they knew he had an uphill race.
"You judge horse flesh, man. You don't just look at the numbers, you look at the numbers, but you look and you make a judgement," Biden said in an August interview, sizing up Kander. "Whoa, this horse can run. This guy can run, this guy's a candidate."
Blunt's campaign has been ridiculed in private by senior Republicans for not recognizing the threat and by mid-October they whispered about his candidacy the way someone speaks of a dying relative.
But in the last ten days, particularly after FBI Director James Comey announced a further review of new emails from Clinton's secretary of state tenure (though that is now over), Missouri reverted to its partisan form. Day after day, more Republicans came home to support Trump and, with him, also Blunt.
Now, Blunt is in a coin-toss race that few strategists in Washington, in either party, believe that he deserves to win.
Comment by clicking here.