Health care professionals recommend that adults have their blood pressure monitored regularly




Ess, Ess/ Eat, Eat!
The Kosher Gourmet
By Sara Kate Gillingham-Ryan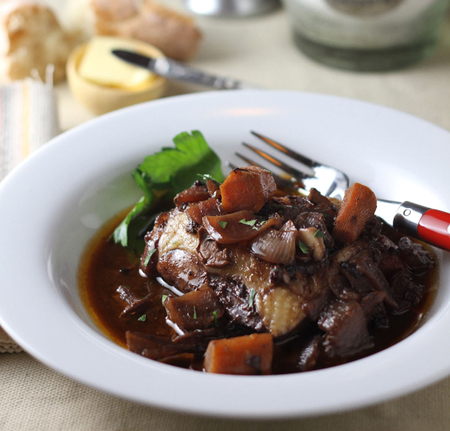 A 30-minute French dish of depth --- both flavor and sophistication: Coq au Vin



(Attention working columnists and editorial cartoonists: Think you have what it takes to be featured on JWR? Drop us a note by clicking here. Readers, please make suggestions, as well.)




[ W O R T H 1 0 0 0 W O R D S ]

• Archie
• Dilbert
• Ripleys Believe It Or Not!
• Andy Capp
• Bliss
• The Born Loser
• Frank & Ernest
• The Grizzwells
• Herman
• Moderately Confused
• One Big Happy
• Prickly City
• Shoe
• The Wizard of Id






• Robert Arial
• Nate Beeler
• Lisa Benson
• Chip Bok
• Cameron Cardow
• Glenn Foden
• Joe Heller
• Jerry Holbert
• Jeff Koterba
• Jimmy Margulies
• Jimmy Margulies BONUS!
• Gary McCoy
• Gary McCoy BONUS!
• Rick McKee
• Steve Sack
• Jeff Stahler
• Dana Summers
• Michael Ramirez


[ L I F E S T Y L E S ]
Ask Doctor K by Anthony L. Komaroff, M.D.: 'Good' germs can be beneficial to our health
Consumer Reports® on JWR: Secrets to dealing with devastating messes



[ T O D A Y I N H I S T O R Y ]

On this day in . . .
• 1605, the "Gunpowder Plot" failed as Guy Fawkes was seized before he could blow up the English Parliament
• 1862, during the Civil War: Abraham Lincoln removes George B. McClellan as commander of the Union Army for the second and final time
• 1872, in defiance of the law, suffragist Susan B. Anthony votes for the first time, and is later fined $100
• 1895, Rochester attorney George Selden wins U.S. Patent No. 549,160 for an "improved road engine" powered by a "liquid-hydrocarbon engine of the compression type." With that, as far as the government was concerned, George Selden had invented the car --- though he had never built a single one
• 1990, Rabbi Meir Kahane, founder of the Jewish Defense League in America and the Kach movement in Israel, is assassinated by a practitioner of that "religion of peace" after a speech at a Manhattan hotel
• 1995, Andre Dallaire attempts to assassinate Jean Chretien; he is thwarted when the Prime Minister's wife locks the door
• 1996, President of Pakistan Farooq Ahmed Khan Leghari dismisses the government of Prime Minister Benazir Bhutto and dissolves the National Assembly of Pakistan
• 1998, the U.N. Security Council unanimously demanded that Iraq resume cooperation with U.N. weapons inspectors immediately
• 1999, U.S. District Judge Thomas Penfield Jackson declared Microsoft Corp. a monopoly, saying the software giant's aggressive actions were "stifling innovation" and hurting consumers. (Jackson later ordered Microsoft broken up into two companies, but the Justice Department subsequently said it was no longer seeking a breakup.)
• 2003, President Bush signed a bill outlawing "partial-birth abortion"; less than an hour later, a federal judge in Nebraska issued a temporary restraining order against the ban. (In 2007, the U.S. Supreme Court upheld the Partial Birth Abortion Ban Act.)
• 2004, in a surprise reversal, the Chilean army for the first time assumed institutional responsibility for widespread human rights violations during the dictatorship of General Augusto Pinochet
• 2006, Saddam Hussein, former president of Iraq, and his co-defendants Barzan Ibrahim al-Tikriti and Awad Hamed al-Bandar are sentenced to death in the al-Dujail trial for the role in the massacre of the 148 Shi'as in 1982
• 2008, Wall Street responded to the election of Barak Hussein Obama by sending the Dow industrials plunging nearly 500 points
• 2009, a shooting rampage at the Fort Hood Army post in Texas left 13 people dead; Maj. Nidal Hasan, an Army psychiatrist, was charged with premeditated murder and attempted murder for the worst mass killing on a U.S. military base


[ I N S I G H T ]

Ben Carson: Many Americans still 'vote' by choosing not to
News of the Weird by Chuck Shepherd: Just plain bizarre
• Argus Hamilton: The News in Zingers
The Village Idiot by Jim Mullen: City bumpkins
Nat Hentoff: The continuing collapse of the First Amendment. Do you care?
Suzanne Fields: When History Didn't End in Germany
Charles Hurt: America faces most dangerous two years in last 150
Jonah Goldberg: Extended voting period has cranked up the demagoguery

Paul Greenberg: The rest of the news
Roger Simon: The Year of Living Stupidly
Donald Lambro: Hillary starting for 2016 with stupid
Michelle Malkin: Is GOP Ready for Obama's Attorney General Fight?

John Stossel: Electing Liberty
• Walter Williams: Scholar-Athlete Charade
Want to drop us a note? You may send it to JWR's editor in chief by replyng to this newsletter.
EVERY letter is read and valued!
(c) 2014, JewishWorldReview.com: Permission to distribute this newsletter -- NOT articles' text -- is not only granted, it's also ENCOURAGED, as is using the "e-mail a friend" and "share" features!
In case your newsletter stops arriving, PLEASE check your spam filter --- or let us know. We'll re-send that day's issue.