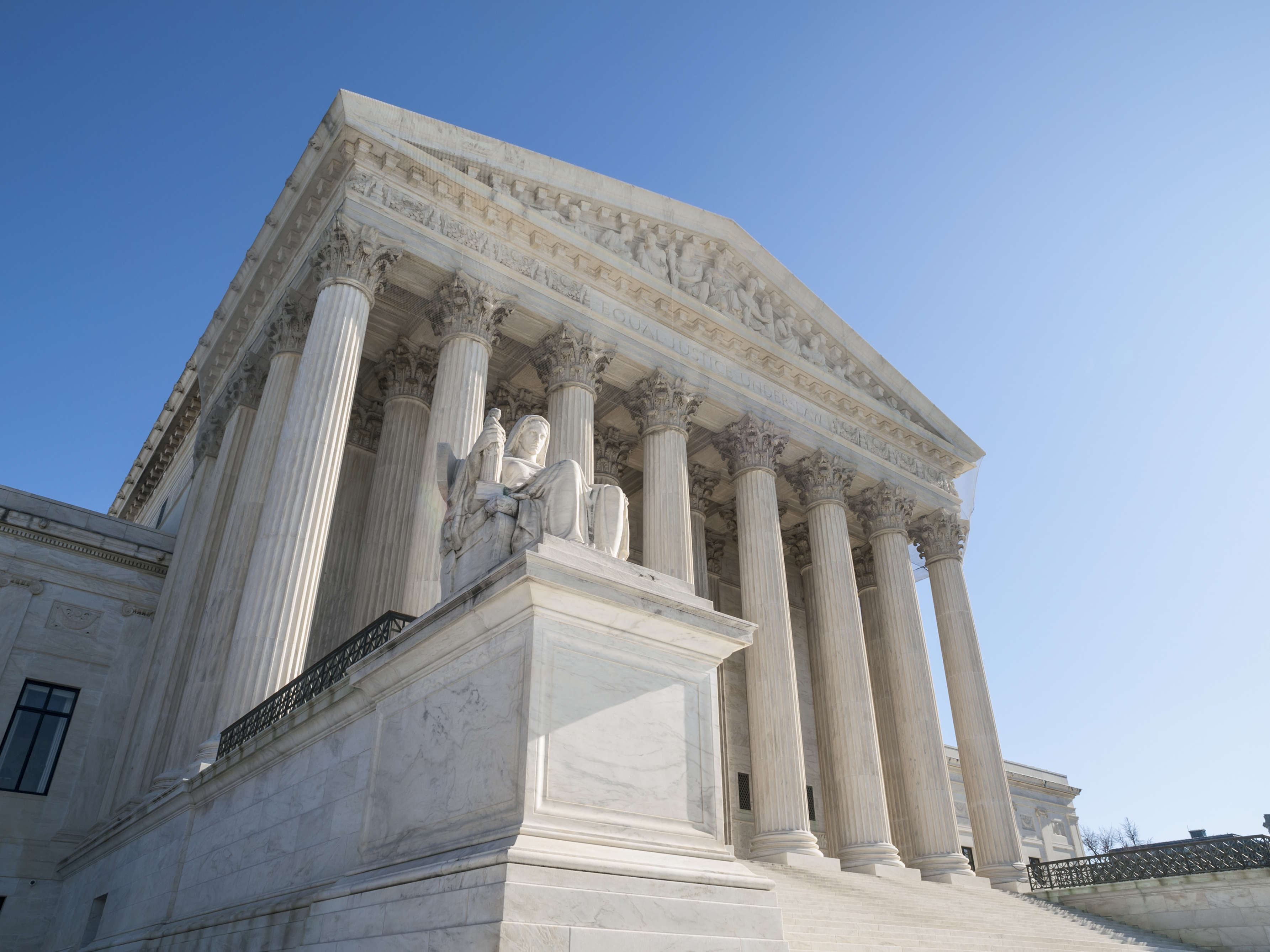 WASHINGTON - New Supreme Court Justice Brett Kavanaugh has made good on his pledge to hire women to serve as his law clerks, becoming the first justice to have an all-female staff.

Kavanaugh said during his Senate confirmation hearings that he has made a special effort to hire women after reading a story years ago about the unequal balance between men and woman hired for prestigious clerkships at the Supreme Court and for other federal judges.

During his 12 years on the U.S. Court of Appeals for the D.C. Circuit, a majority of the clerks he hired were women, which he said should be an indicator of his views about women in the workplace.

"My women law clerks said I was one of the strongest advocates in the federal judiciary for women lawyers," Kavanaugh said at the hearing. "And they wrote that the legal profession is fairer and more equal because of me."

He added: "In my time on the bench, no federal judge - not a single one in the country - has sent more women law clerks to clerk on the Supreme Court than I have."

Kavanaugh told the senators that as part of a contingent plan should he be confirmed, he had to hire "a first group of four law clerks who could be available to clerk at the Supreme Court for me on a moment's notice."

He added: "All four are women. If confirmed, I'll be the first justice in the history of the Supreme Court to have a group of all-women law clerks. That is who I am."
New justices often hire former clerks to Supreme Court justices or their own former clerks to fill such positions. But only one of the four, Kim Jackson, worked for Kavanaugh on the appeals court. The others - Shannon Grammel, Megan Lacy and Sara Nommensen - are former clerks for other Republican-nominated judges. Their names were first reported Sunday by the New York Times.

The group was working at the Supreme Court on Sunday to help prepare Kavanaugh for his debut on this Supreme Court bench this week.

Jackson is black and, like Kavanaugh, went to Yale Law School. Kavanaugh supporters noted that two of the three African Americans clerking at the Supreme Court this term previously worked for Kavanaugh.

Grammel is a former president of the Stanford Law Review, who had just started working at the Justice Department. Lacy was part of the White House team that worked on Kavanaugh's nomination, and is a former counsel to Senate Judiciary Committee Chairman Chuck Grassley, R-Iowa. She went to law school at the University of Virginia.

Besides her clerkships, Nommensen worked at the Justice Department's office of legal counsel. She was a student of Kavanaugh's in the class he taught at Harvard Law School.