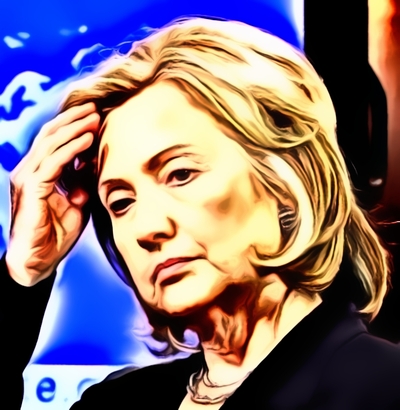 It's a great American tradition. Activists, partisans and, yes, sleazebags lie and cheat and steal to obtain red-hot information. Then they drop it in the mailboxes of journalists in hopes of generating publicity for their cause. Happens all the time, under the approving gaze of the Supreme Court, which ruled in the Bartnicki v. Vopper case that the publication of an illegally intercepted phone call by a radio host was protected by the First Amendment.
Important caveats: That radio host wasn't involved in the illegal eavesdropping, and the material was newsworthy. It captured a pair of Pennsylvanians chatting about their union talks with a school board. "If they're not gonna move for three percent, we're gonna have to go to their, their homes. ... To blow off their front porches, we'll have to do some work on some of those guys," said one of them.
Put it on the radio! Despite the illegal interception, the Supreme Court opinion by Justice John Paul Stevens said, "A stranger's illegal conduct does not suffice to remove the First Amendment shield from speech about a matter of public concern."
Folks like Donna Brazile, Neera Tanden and Lanny Davis would do well to review these principles. In recent weeks, WikiLeaks has been posting stolen and leaked emails revolving around Clinton campaign chairman John Podesta. The wide net has caught a whole Beltway cross section: There have been kissy emails among reporters and Clintonites; at least one instance of draft-sharing by a journalist; a quote-approval scheme. In many cases, it's the journalists who come off looking a bit compromised.
Political operatives have shuddered at the unwelcome disclosures. As I wrote last week, Brazile was busted out for having forwarded a question regarding the death penalty for a March CNN town hall event to the Clinton campaign. The title of the email: "From time to time I get the questions in advance," wrote Brazile in a boast reflecting little concern that this email would ever be stolen, leaked, chewed over by media blogs and then denounced in a radio interview by CNN's Jake Tapper.
At the time of said email, Brazile served both as vice chair of the Democratic National Committee and as a contributor for CNN; she's now the interim chair of the DNC, and she left CNN to take the post. It appears that she got the question not from CNN colleagues, but from TVOne, which was co-hosting the town hall event with CNN. Attempting to beat back this unfortunate story, Brazile issued a statement that included these lines: "We are in the process of verifying the authenticity of these documents because it is common for Russia to spread misinformation and forge documents, but we cannot bow down to (Vladimir) Putin's wishes and allow foreign actors to try and divide our country with the hope of affecting the outcome on Election Day. There is too much at stake."
That's a reference to claims by high-ranking U.S. officials about the sources of the WikiLeaks Podesta dumps: "The kinds of disclosures that we've seen, including at WikiLeaks, of stolen emails from people who play an important role in our political process is consistent with Russian-directed efforts," said White House press secretary Josh Earnest.
In a glorious interview Wednesday night with Fox News host Megyn Kelly, Brazile provided very flimsy answers about where she got the question, among other things. "First of all, what information are you providing to me that will allow me to see what you're talking about?" blustered Brazile. After Kelly noted that she was getting her information from the Podesta emails, Brazile protested: "Podesta's emails were stolen. You're so interested in talking about stolen material, you're like a thief that wants to bring into the night the things that you found that was in the gutter."
Wrong: Kelly is like many, many U.S. journalists who have used newsworthy information that has fallen into their hands from sources who may well have stolen it.
A similar mind-set was on display Thursday morning on CNN, when "New Day" co-host Chris Cuomo quizzed Neera Tanden of the Center for American Progress on an August 2015 email in which she gave Podesta her thoughts on Hillary Clinton's behavior in the midst of the email crisis. She wrote, among other things, "Her inability to just do a national interview and communicate genuine feelings of remorse and regret is now, I fear, becoming a character problem (more so than honesty)."
The email shows Tanden to be smart, sensitive, rational and possessed of an extraordinary awareness of politics and Hillary Clinton's vulnerabilities. There's nothing the least bit scandalous about it. She's advocating for more openness and candor about past mistakes.
Yet she wouldn't dive into the topic with Cuomo. "I know that Russia and other forces would love us to have a debate. This is exactly what they want, they want us to have a debate of the internal structure of Hillary's campaign -- what's true, what's not true," said Tanden. "I'm just not going to play that. I'm sorry."
After Cuomo cited how voraciously the Clinton people gobbled up the New York Times' release of certain tax documents of Donald Trump, Tanden attempted to draw a distinction: "These emails were not leaked. They were stolen," she said. Of course, we know little about how the leaker of the New York Times's Trump tax documents may have obtained them. The Trump campaign maintains that they were "illegally obtained."
Tanden to Cuomo: "Any email I sent was personal from my personal account to someone else's personal account. I'm not on the campaign, I'm an outside adviser with my own thoughts." Tanden faces difficulties in minimizing herself as some private nobody at the very moment that she's talking to Chris Cuomo in a nationally televised interview about how she was sending precious advice to the chairman of the Hillary Clinton campaign. The privacy dodge just doesn't work here, considering that every move Clinton has made in this election contest is highly newsworthy, and if Tanden had any impact on the thinking whatsoever, publishing the material isn't only OK, it's quite necessary.
Now on to Lanny Davis, a former special counsel to President Bill Clinton and a longtime friend of Hillary Clinton. Thursday morning he appeared with host Martha MacCallum on Fox News' "America's Newsroom." Asked about the Brazile question-forwarding incident, Davis said, "Anything that's contained in anything that goes to WikiLeaks that comes to us cannot be believed on its face and ought to arouse a lot of concern in America that we're allowing Putin and his intelligence service to conduct this conversation."
More Davis: "I believe Donna Brazile and I don't particularly think that anybody's emails coming from the Russian secret service should be part of our dialogue in our presidential campaign."
Good thing Davis plays such a small role in determining that dialogue.