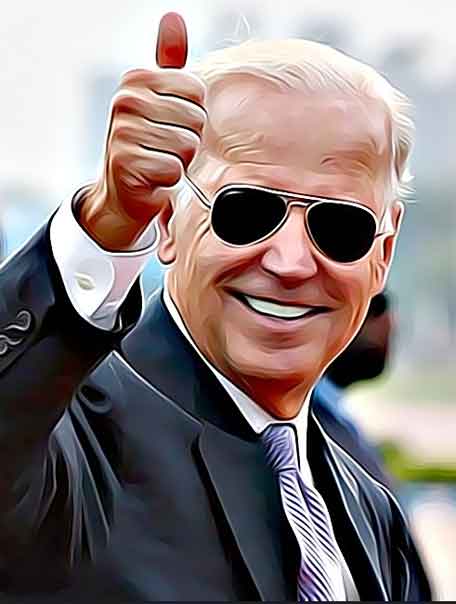 MSNBC reports Vice President Joe Biden could announce within 48 hours his decision as to whether to run for president. After so many missed "deadlines," this could well be another false start. If, however, Biden is announcing a run (you don't need a countdown to "no," one would think) he might have figured out the only way to upstage Hillary Clinton's testimony this week before the House Benghazi committee (not to mention a final decision from Rep. Paul Ryan on running for House speaker).
We have suggested Biden would be a much more formidable candidate than Clinton, and polling generally bears this out. In the latest CNN/ORC poll, for example, Biden beats Donald Trump and Ben Carson by 10 and 8 points, respectively. Clinton beats Trump by 5 and trails Carson by 1.
If Biden does decide to run, it is not clear whether President Obama will explicitly back him, although in the past his superlatives for Biden have been much more enthusiastic than his comments about Clinton. Certainly he would appreciate Biden's help on issues such as the Trans-Pacific Partnership, on which Clinton flipped-flopped and currently opposes.
It is also uncertain whether Biden will do what Sen. Bernie Sanders (I-Vt.) refuses to do, namely make the race in part about Clinton's ethical deficiencies. While most Democrats profess to be unconcerned about it, they may drop their poker face when they get a viable alternative. Moreover, in some fashion the race does become one of character, loyalty and candor. Those qualities, inevitably wrapped up in his personal tragedies, make Biden a superior contender. He'd be foolish not to make that explicitly or implicitly part of the race.
One can imagine a huge buzz and poll bump for the VP if he enters the race. His entry would raise a number of questions for GOP contenders:
Does Carly Fiorina lose some altitude if her potential opponent is not Clinton? Actually, she would have the "first female president" designation all to her own. Her argument against the "professional political class" works just as well against Biden, who has been in federal office since 1973.
Does Sen. Marco Rubio, R-Fla., suffer? As images of Biden pushing around Rep. Paul Ryan, R-Wis., in the 2012 VP debate haunt GOP voters, his youth and lack of experience may become problematic. Then again, Rubio's foreign policy expertise and ability to call out Biden on a long list of foreign policy missteps may give him a boost. And let's not forget Biden is older than Clinton and has spent more years inside the Beltway.
Does the prospect of a Biden candidacy help more traditional GOP candidates? Sure, it might jolt Republicans into supporting someone actually qualified for the job. If they are sober and understand Biden offers the promise of a bipartisan deal-maker who can make things happen. As opposed to Sen. Ted Cruz, R-Texas, who manages to get both Democrats and Republicans to dislike him, Biden attracts friends on both sides of the aisle. Moreover, a freshman senator like Cruz looks much less accomplished next to Biden, who helped pass legislation in the Senate and acted as VP, than next to Clinton, who voters have trouble associating with any particular accomplishment.
Does Biden hurt Jeb Bush, who could be the only "dynasty" candidate? Frankly, Biden has been there so long he's effectively an institution all by himself inside the Beltway. Compared with him, Bush is actually a fresh face (who, we sometimes forget, never served in Washington).
Does Biden help blue-collar Republican candidates? He should because Republicans will have to think long and hard about how they win states like Ohio in a race against the favorite son of blue-collar Scranton, Pa. It is far from clear that either New Jersey Gov. Chris Christie or Ohio Gov. John Kasich could beat Biden, but at least they could compete for working-class voters.
We don't at this stage know if Biden will run. If so, it will be one more unexpected turn in a expectations-defying race. Perhaps it shifts the GOP race entirely, or perhaps nothing changes at all. And let's not forget that some able competition might improve Clinton's game, thereby making her a more dangerous opponent if she beats a sitting VP. This presidential cycle will not please those who crave predictability.
Comment by clicking here.
Previously:
• 10/15/15: The first Democratic debate: The best night of Hillary's campaign?
• 10/13/15: Why Ryan should take the speaker job
• 10/12/15: Here is what to ask Hillary at the first Dem debate