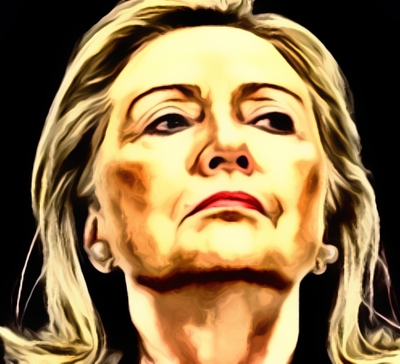 Hillary Clinton's defense in the email scandal received a boost this week when the Justice Department — the same Justice Department that is investigating the email affair — told a court it has no reason to suspect Clinton either deleted or failed to produce any emails under request by congressional or public-interest investigators. "The evidence, if anything, demonstrates that the former secretary's production was over-inclusive, not under-inclusive," top Justice Department lawyers Benjamin Mizer and Elizabeth Shapiro wrote in papers filed in federal court last Wednesday.
Taken as a whole, Mizer and Shapiro's brief was so pro-Clinton, so without even a hint of suspicion that she has been anything less than totally forthcoming, that it might as well have come from the Clinton campaign media team.
Clinton has produced everything, Mizer and Shapiro wrote, including some personal emails she was not obligated to produce. In addition, Mizer and Shapiro argued that State Department officials like Clinton "are permitted and expected to exercise judgment to determine what constitutes a federal record" and "may delete messages they deem in their own discretion to be personal." That judgment is beyond question, the lawyers argue, unless there is some evidence to suggest the official acted in bad faith. And in Clinton's case, they declared flatly, there is no such evidence.
"Because personal records are not subject to [the Freedom of Information Act], and State Department employees may delete messages they deem in their own discretion to be personal, plaintiff's preservation argument reduces to an unsupported allegation that former Secretary Clinton might have mistakenly or intentionally deleted responsive agency records rather than personal records," Mizer and Shapiro argued. "But plaintiff offers no support for such a theory, and government agencies are not required to take steps to recover deleted material based on unfounded speculation that responsive information has been deleted."
In addition, Mizer and Shapiro argued that the State Department has no obligation even to look for emails that might have been deleted. "In the absence of information to believe that information was deleted in bad faith after a FOIA request was received, an agency is under no requirement to take steps to recover removed or deleted information," the Justice Department filing said. "Here, there is no reasonable basis to believe that any agency records responsive to this request were deleted, let alone in bad faith, and plaintiff has cited none. The evidence, if anything, demonstrates that the former secretary's production was over-inclusive, not under-inclusive."
The case in which the brief was filed is a Freedom of Information Act lawsuit by the public watchdog group Judicial Watch. The suit was filed in December 2012 for records relating to an advertisement said to have been produced by the United States embassy staff in Islamabad, Pakistan. "The advertisement was seen as an apology for the Internet video that President Obama, then-Secretary of State Clinton, and other administration officials falsely blamed for inspiring 'spontaneous demonstrations' resulting in the attack on the U.S. Special Mission Compound in Benghazi, Libya," Judicial Watch said in a statement earlier this year.
The State Department originally ignored the Judicial Watch request. Then Judicial Watch filed suit. In 2014, the State Department informed a court that it had performed a thorough search and found no responsive documents. Judicial Watch agreed to withdraw the suit.
But that was before the revelations of Clinton's secret email system. In light of those revelations, a court took the extraordinary step of re-opening the case, and now Judicial Watch is asking the court to impose a "preservation order" on the State Department to make sure no possibly responsive documents are deleted. The purpose of the Justice Department brief is to argue that no such order is necessary.
Mizer and Shapiro are correct when they assert that under State Department policy, an official bears the responsibility of determining which of his or her records are government documents, and which are personal. Where the argument goes astray is in declaring that there is no evidence Clinton has failed to turn over any material.
Republicans on Capitol Hill matter point out that there is already evidence that Clinton's method of sorting documents was faulty. After both Clinton and the State Department declared that she had produced all work-related emails, Clinton confidant Sidney Blumenthal gave the House Benghazi committee 15 emails from Clinton pertaining to Libya that Clinton had not turned over to the State Department. That alone is evidence that Clinton did not turn over everything, as she has claimed.
In addition, Clinton's assertion that she did not receive or send classified information on her secret homebrew server has proven false, according to multiple assessments by the intelligence community.
And Clinton's claim that she used only one device to send and receive emails on the secret system has proven false, too.
In spite of all that, the Justice Department has decided not only to accept Clinton's version of events but to forcefully argue that there is "no evidence" to suspect Clinton has failed to turn over any relevant emails. It is unclear whether the judge will accept the Justice Department's argument. But Republicans investigators most certainly will not.
Comment by clicking here.