Jewish World Review Sept. 5, 2003 / 8 Elul, 5763

Carl P. Leubsdorf
As debates begin, Democrats likely to shuffle positions
http://www.jewishworldreview.com | For most Americans, the TV debut that attracted the most interest Thursday night was the National Football League's kickoff between the Washington Redskins and the New York Jets.
But for many Democrats and especially the party's nine presidential candidates, Thursday night's main event was the first of a half-dozen party-run TV debates.
To be sure, the timing of the two events reduced national viewership of the Albuquerque debate, which was carried live only on public TV stations and on a delayed basis by Univision.
Still, it opened a key period in which such clashes could define a race that lately has been dominated by Howard Dean's unexpected rise but hardly has captured the interest of many Americans, even Democrats.
A Gallup Poll this week showed that two-thirds of Democrats and Democratic leaners haven't been following campaign news closely and that more than two in five hadn't even heard of Dean.
That's good news for the former Vermont governor's chief rivals - Sens. John Kerry, Joe Lieberman and John Edwards and Rep. Dick Gephardt. All are viewed far more favorably than unfavorably by Democrats who have an impression of them.
The candidate who continues to have the highest and most unfulfilled expectations is Kerry, the Massachusetts senator and Vietnam veteran who stressed his national security credentials by formally unveiling his candidacy this week against the backdrop of the aircraft carrier Yorktown.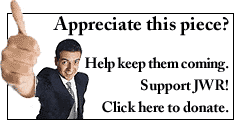 When the year began, many Democratic analysts regarded the tall and craggy senator as their most likely nominee thanks to a compelling biography, his ability to raise money, strong organized party support in Iowa and the innate advantage New England candidates have shown in the New Hampshire primary.
But Kerry has run into two related problems.
First, his efforts to look ahead to the general election and take a somewhat centrist position on Iraq made him appear indecisive when he criticized Bush's approach to war so harshly that it overshadowed his vote in favor of action.
He has taken a similar approach on economic issues by urging retention of Bush's tax cuts for middle-income taxpayers while calling for an end to those that benefited mainly the wealthy.
At the same time, Dean's more outspoken positions enabled him to mobilize the party's still potent anti-war elements and become the "hot" candidate among Iowa activists and the favored New Englander in New Hampshire.
In recent appearances, Kerry has been much more focused in his discussion of Iraq, emphasizing that he feels "it was right" to vote for the overthrow of Saddam Hussein while he continues to criticize Bush for failing to enlist a greater United Nations role both before and since the main military campaign.
Believing it is crucial for Democrats to compete on national security with Bush, he has taken a potentially risky stance for a Democrat by advocating an additional two Army divisions to cope with situations such as Iraq.
By staging Tuesday's launch in South Carolina, he sought to contrast his military experience with the lack of any by his rivals, while also showing he is a national candidate who hopes to win primaries there and in other Southern and border states the week after New Hampshire.
But one key question is how many candidates will rate as significant players after Iowa and New Hampshire. History suggests that candidates who fail to win at least one face an uphill race and that any candidate who wins both is an all-but-certain nominee.
In past Democratic contests, the situation in Iowa and New Hampshire has changed a lot as the contenders became engaged in the months before the voting. Bill Bradley led Al Gore in New Hampshire in some polls four years ago, and Gephardt's 1988 campaign seemed dead in the water just weeks before he won the Iowa caucuses.
That's why the debates that began Thursday night will be so crucial and why the standing of the contenders may change substantially as the real contest approaches.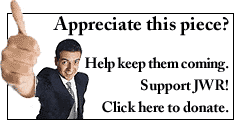 Every weekday JewishWorldReview.com publishes what many in Washington and in the media consider "must reading." Sign up for the daily JWR update. It's free. Just click here.


Carl P. Leubsdorf is Washington bureau chief of the Dallas Morning News. Comment by clicking here.

08/29/03: Will 2008 see a Clinton-Hutchison presidential contest?
08/01/03: Dems risk loss if they heed special interests
07/18/03: Prez not his father's son

© Dallas Morning News Knight Ridder/Tribune Information Services.