Jewish World Review Sept. 17, 2003 / 20 Elul, 5763

Jeff Elder
Glad You Asked: Fun with college football
http://www.jewishworldreview.com | Q: How did college team names start? - Penny Kuhn
A: A student woke one morning and said, "Hey, our parents are spendin' $20,000 a year for us to go here. So let's wear uniforms that say DIRTBAGS!" (Dirtbags is the official team name of the California State University-Long Beach men's baseball team.)
Actually, the reason we have guys in furry costumes prancing around football sidelines is - you guessed it - opera.
The history of mascots begins in the mid-19th century. Edmond Audran, a French composer, wrote a series of operettas. His favorite was "La Mascotte," a word in French slang for "witch." The plot followed a young girl, who, if she remained a virgin, would bring good luck and fortune to whomever she came into contact with.
When brought to the United States, the play's title (mascot) stuck and the tradition of a symbol bringing luck was established. Different mascots were adopted by different clubs and groups.
Yale University claims to have been the first U.S. college to adopt a mascot. Yale's mascot, a bulldog named Handsome Dan, was established in 1889, when a student bought a bulldog from a blacksmith and donated him to the university.
Am I the only one who thinks Handsome Dan is a dandy nickname for a bulldog?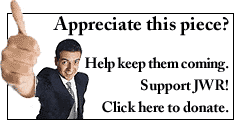 SOURCES: Charlotte Observer archives
___
SPEAKING OF HANDSOME BULLDOGS
Q: Why are the University of Georgia athletic teams nicknamed the Bulldogs? - Eric Hansen
A: Ah, a perfect follow-up question. How do y'all do that?
Georgia toyed around with a goat and a bull terrier before settling on a bulldog, in an apparent nod to Yale. Georgia's first president, Abraham Baldwin, was a Yale man, and the two schools had strong ties in their early years.
The Georgia bulldog, Uga, is one of the best known mascots in the country. The current mascot, Uga VI, is from a line owned by Frank "Sonny" Sieler of Savannah since 1956.
Perhaps the most famous Uga was Uga V, who appeared in a movie and on the cover of Sports Illustrated as the magazine's top college mascot.
But it was the 1996 Georgia-Auburn game that immortalized Uga V. After catching a six-yard touchdown pass to put Auburn ahead 14-7 at the end of the first quarter, Auburn receiver Robert Baker celebrated in front of Uga V. The mascot in red and black would have none of that, and snapped at the dancing Baker. That act won the hearts of Georgia fans forever.
The newspaper photograph that captured the moment was requested so widely that the negative eventually wore out from being copied.
SOURCES: Observer Archives, University of Georgia, Savannah Morning News
___
AND NOW SOME COLLEGE MATCHUPS WE'D LOVE TO SEE
_Looney Tunes Bowl: Roadrunners vs. Coyotes (California State University-Bakersfield vs. University of South Dakota)
_Houdini Bowl: Magicians vs. Jackrabbits (Lemoyne-Owen College vs. South Dakota State University)
_Litigation Bowl: Judges vs. Sioux (Brandeis University vs. University of North Dakota)
_Salad Bowl: Fighting Okra vs. Cornhuskers (Delta State vs. University of Nebraska)
_Northwest Courtin' Bowl: Mounties vs. Lumberjills (Mount Aloysius vs. Northland College)
_Blueprint Bowl: Engineers vs. Bridges (MIT vs. Brooklyn College)
_Catfight Bowl: Vixens vs. Ladies (Sweet Briar College vs. Centenary College of Louisiana)
_Rockin' Bowl: Hardrockers vs. Classics (South Dakota School of Mines and Technology vs. Cedar Crest)
_Alphabet Bowl: All-Stars vs. Zips (Converse College vs. University of Akron)
_Courtesy Bowl: Ambassadors vs. Diplomats (Multnomah Bible College vs. Franklin & Marshall)
_Drivin' Bowl: Fords vs. Continentals (Haverford College vs. Hamilton College)
_Bowl of the Ages: Wonder Boys vs. Oles (Arkansas Tech vs. St. Olaf)
_Mascot Bowl: Bennington College (no nickname) vs. Eagles, Mean Green and Mean Green Eagles (all official nicknames of University of North Texas) SOURCES: University of Georgia, team names compiled by Adam Joshua Smargon.
___
QUICK QUIZ
… on 1969
1. What crowd-pleasing top 10 hit did the Foundations bop to in '69?
2. What X-rated film won three Oscars in '69?
3. What doctor show won three Emmys in '69-'70?
4. What novelist, whose best book wasn't published until 1980, killed himself in 1969?
5. What current hot-tempered baseball manager was the A.L. rookie of the year in '69?
___
ANSWERS
1. "Build Me Up Buttercup"
2. "Midnight Cowboy"
3. "Marcus Welby, M.D."
4. John Kennedy Toole, who wrote "Confederacy of Dunces"
5. Lou Piniella
Appreciate this column? Why not sign-up for the daily JWR update. It's free. Just click here.


Jeff Elder is a columnist for The Charlotte Observer. Comment or try to stump him by clicking here.


09/09/03: What's so great about Wiffle Ball?
09/03/03: What kinda wine goes best with heartache?; What did people do before alarm clocks were invented?; which has more caffeine: coffee or tea?
08/26/03: These inventors were just toying with us
08/12/03: Why do wheels appear to turn backward on film?; showdown over high noon
08/07/03: Wood'n you know it? Money doesn't grow on trees; all we are is dust in the wind
08/05/03: Where have you gone, Calvin, Opus and Cow?; fine feathered friend pecking on itself
07/31/03: How a dashing hero became a notorious traitor
07/29/03: Little red caboose rolling outta sight; From my 'I'll be a monkey's uncle' file
07/24/03: Road scholar: A lesson on asphalt; when identical twins marry
07/23/03: The sweet science of Life Savers' sparks; how do Pop Rocks work? ripping newspaper
© , The Charlotte Observer Knight Ridder/Tribune Information Services.