Jewish World Review Sept. 25, 2003 / 28 Elul, 5763
Firewall need not as pressing for dial-up users; yanking spyware-planting home-page-stealing varmints; you know if a souped-up laptop is a must

By James Coates
http://www.NewsAndOpinion.com | (KRT) Q. We have a dial-up Internet connection and read with interest your column on how to set up the firewall in Windows XP. We attempted to do this, but it would not let us install the firewall for our dial-up modem; only for a high-speed connection (which we do not have).

Do we not need a firewall if we only connect with the Internet by dial-up, or are we doing something wrong?

John Spencer, Darien

A. If you found that the Internet-connection firewall in Windows XP will not kick in, it's because your Internet service provider has blocked it. But don't lose a lot of sleep over the matter, Ms. S.

This could be because the ISP has its own firewalls in place, and, in any event, the peril is far less for telephone modem users than for folks with high-speed, or broadband, connections via cable modem, digital subscriber line and such.

Broadband links are particularly vulnerable to attack because they are always connected, thereby greatly increasing their availability for hack attacks. On the other hand, dial-up connections last only for a few minutes or hours, and every time you dial up you are issued a different Internet protocol address, which is the point aimed at by hackers.

Furthermore, the IP numbers typically assigned to dial-up providers are in a different range than the IPs issued to always-connected DSL and cable modem users.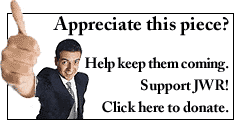 Hack attacks work by continually scanning the entire Internet for specific ranges of IP addresses, and they rarely bother with the dial-up ranges because the connections are so hard to use. Not only do people hang up their telephone modems after short periods of use, but service providers automatically shut them down if the machine stays online without use for an extended period.

In fairness, I should add that most firewallmakers offer products that cover dial-up connections, as well as broadband, so you can opt for a third-party program like McAfee Firewall, Zone Alarm or Norton Internet Security Tools.

But it's probably more insurance than you need.

Q. Even though I am pretty much a dummy at computers, I do read your column each week, so I do know that you recently mentioned some of the "hucksters" such as Gator and Gain. I assume they are one in the same.

Somehow, and don't make me take a test, I downloaded something that included these pains in the you know what. My question, therefore, is how do I get rid of them? I called AOL, and they could not help me. I am on AOL 8.0 with Windows XP.

Your help would make a bald old guy very happy.

Chuck Schaaf, Erie, Pa.

A. You're telling me more about your barbering requirements than I need to know, Mr. S., but I do have a solution, and I'd love to help you and the rest of the world yank out the spyware-planting home-page-stealing varmints.

These are heavy-handed advertising outfits, the likes of whom include Gator, Precision Time/Date, Gain, DateManager, eWallet, Trickler, CMESys, BonziBuddy, WebCompass, NewDotNet, BabeIE and CommonName Toolbar, among others.

All of these exploiters of Web-browsing folks ply advertising-related schemes to do stuff like track Web visits their victims make, plant unwanted ad messages and spy on the contents of some hard drives.

That's why I picked the tag of hucksters, a time-honored expression to describe the worst that advertising can become. They are so noxious that makers of computer utilities now have included what the industry calls "Gator killers" in their product lines.

I was particularly happy with SpySubtract by Intermute at www.intermute.com/spysubtract/, where you can download a free trial of the spyware remover and decide whether a $30 subscription is in order.

The software works because its authors have traced the skein of changes these various spyware schemes scatter about a computer. Typically, spyware not only will load its code into memory, it also will secrete programs to reload that code if one finds it and deletes it. These secret modules usually get triggered by creating changes in the system registry that run the bomb's reinstall program at every bootup.

Q. Jim, love your column. Can you please help me with purchasing a laptop? My daughter recently enrolled in grad school and needs a laptop. She saw a Dell 1100 for $699 after $250 rebate. I am not sure if this is a good deal or not.

The features are: 14-inch XGA TFT display, 256 megabytes shared DDR PC2100 SDRAM, 24x CD burner/DVD combo drive, 30 gigabyte Ultra ATA hard drive, Intel Celeron processor at 2 gigahertz, integrated Intel Extreme Graphics, internal fax modem and NIC included, 96 watt-hour lithium ion battery (12 cell), Windows XP Home Edition and WordPerfect productivity pack with Quicken new user edition.

You can add Microsoft Windows XP Professional for $70. Is this a good deal, or can you suggest something in this price range?

Gloria Lee @cs.com

A. I love it when somebody says they love my column, and your question brings up a chance to offer some tough-love advice about buying computers in today's amazing marketplace.

It's this: If somebody needs a beefed-up laptop or desktop, they are going to know that themselves quite well, and they'll tell you. Most likely that person will either be a hard-core game player or an equally hard-core computer graphics producer, a maker of custom animations or perhaps somebody using huge databases for financial or meteorological modeling.

In other words, Ms. L., not your daughter.

I've got good news for folks like your graduate-school-bound daughter, as well as kids headed for high school. Just about anything you find on the market will do nicely for mainstream Americans--particularly anything from brand-name outfits ranging from powerhouse Dell to low-enders like eMachines and Medion.

We've reached the happy (unless you're selling the stuff) point where the core chips from Intel and AMD are far more powerful and speedy than required by any of the software being sold for them. Cutthroat competition means that chipmakers pretty much pull from the market their older, and thus lesser, products and replace them with new ones.

As a result, it is difficult to find an underpowered computer to buy, even if you wanted one, which you do not. So within a pretty broad range, it's far better to look for low price tags and reliable technical support than those breathless specs you quoted from Dell's typically breathless advertising.

The only thing in your list from Dell that isn't optimal is the fact that the high-toned 256 megabytes of DDR random access memory is a tick below the now fairly common 512 megabytes. Memory means more than chip speed, because memory determines how much stuff can be run at one time, an issue that far more dramatically affects speed than the core chip's rating in megahertz.

Anything above 2 gigahertz (which that Dell laptop offers) is just fine and will be for some time to come. Likewise, 30 gigabytes is pretty much a base number for hard drives, and it will hold such awesome amounts of data that even a frantic MP3 music pirate would have trouble overloading it.

The laptop screens begin around 14 inches, which is definitely smaller than optimal, and extend up to 17 inches, although 15 is almost universally preferred. All the other talk about XVGA and TFT is just window dressing in a world where those types of screens are commonplace.

With screen size, as with chip size and hard drive size, companies pretty much herald features that have become average as though they were a big deal.

This is a great time for us computer shoppers. It's a buyer's market because just about anything any of us can find to buy is mighty fine stuff.

Enjoy. And if you want to baseline standards, get 512 megabytes of memory, a screen in the 15-inch range and a hard drive above 30 megabytes. As to chip speed, bus speed, operating system, software and the rest, the marketplace already has seen to it that you can't go wrong.
Appreciate this type of reporting? Why not sign-up for the daily JWR update. It's free. Just click here.
James Coates is a columnist for the Chicago Tribune. Let us know what you think of rthis column by clicking here.

09/22/03: Turn for help to find firewall in Windows XP; "A Runtime Error has occurred. Do you wish to debug?" — huh?; Virtual Bouncer
09/18/03: Missing features vex preinstalled software users; web browser still comes up with homepage from previous 'Net provider; getting rid of latest
09/15/03: AOL lets users block pop-ups, Google tool free; using audio CDs to to make a photo slide show; removed spyware program and toolbar in Outlook Express 6 disappeared
09/11/03: Point and click to delete pesky duplicate e-mail; printing directories from the Microsoft Explorer
09/08/03: Beastly size of 'swap thing' file shrinks, not dies; Is there a directory or list that rates 'Net services?; getting Hotmail to work in Microsoft Outlook 2000
09/04/03: Worms derail laptop talk, spur advice on minimizing damage
09/02/03: PrismIQ pumps Net music to stereo system; "Iexplore has caused an error in USER.EXE. Iexplore will now close down." — why?
08/27/03: Simple click cleans desktop of icon clutter; getting rid of program 'junk' and saving space
08/25/03: PCAnywhere, broadband can work together; site continues to write into my Favorites subfolder located in the c:¼documents and settings¼user directory; recurring problem with editing and saving Word documents both when using my computer running Windows 98 and another computer running XP Home Edition
08/14/03: PC monitoring of a home easy but not cheap; best of the bunch for PDA/cellphones
08/12/03: Balky AOL 8.0 easily replaced by past version; deleting selected Web site addresses in the drop-down list; clicking on e-mail hyperlink message when using Outlook Express and Internet Explorer, has to minimize the Outlook Express window in order to view the site
08/06/03: When assistant is away, Acrobat puts files in play; getting PowerPoint to play complete song through the presentation without the song starting over on each slide; downloading attachments on Hotmail gets Outlook Express error message
08/04/03: Best way to E-mail photo; firewall recommendation; removing all listing of files that have been created in Microsoft's Word program; stopping annoying Windows 98 dialogue box appears asking to Enter Network Password
07/31/03: Check with IT, then cancel dial mode to use DSL; converting text to audio?; easy to get non-conventional alphabets to display in e-mail and Web sites
07/29/03: Display quality may suffer with Web accelerator; typing symbols not on keyboard; programs were not uninstalled correctly, now what?
07/23/03: How to add the Mail Merge command to the Word toolbar; how to save as a Word doc; company that offers a file/folders print program?
07/17/03: Pay off the spam mongers?; converting casually recorded speech on analog audiotapes to computer text; more on homepage hijackings (browsers)
07/15/03: E-mailed spreadsheets are being received with formulas changed and different figures; two computers with router --- way to print from one that does not have any printers connected to it
07/10/03: Washing laptop; security for your PC — don't be had; needing an AirCard to surf
07/07/03: Don't spend like a pro to convert audio to CDs; "browser hijackings"; automatically checking a CD
07/02/03: Saving time on distribution lists; he changed the color of the fonts in just that one spreadsheet file; not enough space on 'c' drive, lots on 'd'
06/25/03: How to get rid of porn spam; Windows XP dictionary?; Windows ME system can no longer find the Internet with Windows applications
06/25/03: NT flashes "at least one service/driver failed during system startup"; automatically converting .doc and .xls files to .dat; transfers to XP not as vexing as they may seem
06/19/03: Can't open Zip files; RealPlayer won't play .avi files; step-by-step process to "burn" digital images
06/18/03: Restore missing Word task bars in a normal way; computer was zapped, how to fix it; spell check won't upgrade
© 2003, Chicago Tribune; Distributed by Knight Ridder/Tribune Information Services