Jewish World Review Sept. 18, 2003 / 21 Elul, 5763

Missing features vex preinstalled software users; web browser still comes up with homepage from previous 'Net provider; getting rid of latest
By James Coates
http://www.NewsAndOpinion.com | (KRT) Q. I have a new Hewlett-Packard Pavilion 4300 notebook PC. I'm having trouble using the preinstalled Corel WordPerfect Office 2002 program. The "Greeting Card" feature doesn't work--when I try to add a graphic from a selection of a great number of clip art displayed in the software, I get a prompt that states: "graphic has been deleted."

How can a graphic be deleted when the program itself was never used? My HP notebook did come with restoration CDs, but I'm afraid to use them for fear of ruining my computer. Any advice you can provide will be greatly appreciated.

Donna Restuccio, Youngstown, Ohio

A. You're the victim of a pretty common disservice done to users of a lot of preinstalled software that seem to have missing components as users get deeper and deeper into the programs' features.

It happens in Microsoft Office as frequently as with Corel's competing WordPerfect Office product and other software packages that come with a bewildering number of specialty features that many users will never want nor need. So to save time and avoid complications, the programs often haven't been preinstalled with all their features activated.

The trouble is that the manufacturers rarely include written documentation with these preinstalled programs. So when a user discovers that elements are not installed, there is nothing to show how to load the extra features.

In some cases the added features aren't included, a problem that particularly vexes Microsoft Office users who are told they need to insert a CD to add a feature.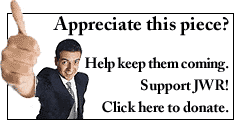 Happily, WordPerfect Office 2002 comes with a fix.

The needed stuff is on your hard drive waiting to be loaded. So, to install those greeting card templates, click on Start, then Programs and WordPerfect. There look for a line for Setup and Notes and pick Corel Setup Program. Look for the Add New Components tool when you run the setup. Finally, when WordPerfect runs after the fix, click on File in the toolbar and select the New From Project choice. You'll get a box with and option to Refresh Projects. Say yes, and the graphics will be ready at long last.

Q. I changed my Internet service provider from AT&T Worldnet to EarthLink, but my Web browser still comes up with the home page heading "Microsoft Internet Explorer provided by AT&T Worldnet Services." I want to get rid of this, but after looking at files all over my computer I can't find a way to make the change.

Manny DiTeresi@earthlink.net

A. That leftover bit of advertising from the folks at AT&T can be changed, but it requires doing some stuff that can turn your computer into a binary basket case if something goes wrong, Mr. D.

You've got to remove some changes made by AT&T programmers to your computer's Windows registry when you installed the Worldnet software. The registry is a huge conglomeration of files and folders holding thousands of fine-tuning settings for the operating system.

When the computer starts up, its first step is to scan the registry to determine everything from what equipment is installed to what color you want your monitor screen to display. Messing up this file is a big time no-no. A registry backup needs to be your first order of business.

So here's the drill. Click on Start, then Run and type in regedit and hit the Enter key. This brings up the registry, ready for editing. To make a backup copy, click on File and then Export. This lets you save an alternate registry that can be clicked later to restore things to before you attempted amateur brain surgery.

The registry looks like a book outline written by Dante, with a list of headings that you click on repeatedly to drill down to where you want, among thousands of lines. You want to follow the trail to this spot: HKEY(underscore)CURRENT(underscore)USER
Software
Microsoft
Internet Explorer
Main.

Look for the line at the bottom called Window Title. Click on it, and you will get a text box with AT&T's slogan. You can delete the "provided by AT&T" or change it to something different, like maybe "Down with Ma Bell."

Others can add their own message thusly:

Click on the Main folder and then put the cursor arrow in the display and give a right-click. This brings up a box called New. Click on New, and pick String Value. In the display that this creates, type in Window String. Close it, and then click on the new String and call it Window Title. Now when you click on the Window Title line, it will bring up a text box where you can add your own slogan.

Q. My daughter has an eMachines PC running Windows XP, and I think the worm has turned on her. She says it continually shuts down on her. Is there any simple fix from your bag of wisdom and tricks.

Richard Stephens, Spotsylvania, Va.

A. Welcome to the parable of "which came first, the chicken or the egg?" Mr. S.

Your daughter is among a subset of the uncounted thousands of folks who got attacked by the "Blaster" or "LoveSan" worm that hit big time a couple of weeks ago. Some people with some versions of the worm hit a brick wall when they are told that they need to go the Microsoft Web site at www.microsoft.com/security to download a patch. Doing that will stop the computer from being vulnerable to the Microsoft programming error that made it possible for hackers to create the LoveSan worm.

Your daughter's woes illustrate a big fly in the online ointment, I fear. Those with machines that keep turning off every time they are switched on can't very well log on to the Internet and download anything. So they need to have a friend acquire one of the programs that erase the worm and save it on a floppy disk.

If they then place that floppy in the afflicted computer's drive and turn the computer on, the computer will see the floppy and stop booting up, with a warning that an improper disk has been inserted. At that point, remove the floppy and tap Enter and then hit the F8 key. This will bring up a command to boot the computer in Safe Mode. It will stay on in Safe Mode.

Now insert the floppy again and run the cleanup program. Afterward, you need to boot up and dash to that Microsoft repair site to prevent recurrences. To get an easy-to-use removal program, go to www.mcafee.com and use the search term "LoveSan" to call up Network Associates' repair module. It is called Stinger.exe.
Appreciate this type of reporting? Why not sign-up for the daily JWR update. It's free. Just click here.
James Coates is a columnist for the Chicago Tribune. Let us know what you think of rthis column by clicking here.

09/15/03: AOL lets users block pop-ups, Google tool free; using audio CDs to to make a photo slide show; removed spyware program and toolbar in Outlook Express 6 disappeared
09/11/03: Point and click to delete pesky duplicate e-mail; printing directories from the Microsoft Explorer
09/08/03: Beastly size of 'swap thing' file shrinks, not dies; Is there a directory or list that rates 'Net services?; getting Hotmail to work in Microsoft Outlook 2000
09/04/03: Worms derail laptop talk, spur advice on minimizing damage
09/02/03: PrismIQ pumps Net music to stereo system; "Iexplore has caused an error in USER.EXE. Iexplore will now close down." — why?
08/27/03: Simple click cleans desktop of icon clutter; getting rid of program 'junk' and saving space
08/25/03: PCAnywhere, broadband can work together; site continues to write into my Favorites subfolder located in the c:¼documents and settings¼user directory; recurring problem with editing and saving Word documents both when using my computer running Windows 98 and another computer running XP Home Edition
08/14/03: PC monitoring of a home easy but not cheap; best of the bunch for PDA/cellphones
08/12/03: Balky AOL 8.0 easily replaced by past version; deleting selected Web site addresses in the drop-down list; clicking on e-mail hyperlink message when using Outlook Express and Internet Explorer, has to minimize the Outlook Express window in order to view the site
08/06/03: When assistant is away, Acrobat puts files in play; getting PowerPoint to play complete song through the presentation without the song starting over on each slide; downloading attachments on Hotmail gets Outlook Express error message
08/04/03: Best way to E-mail photo; firewall recommendation; removing all listing of files that have been created in Microsoft's Word program; stopping annoying Windows 98 dialogue box appears asking to Enter Network Password
07/31/03: Check with IT, then cancel dial mode to use DSL; converting text to audio?; easy to get non-conventional alphabets to display in e-mail and Web sites
07/29/03: Display quality may suffer with Web accelerator; typing symbols not on keyboard; programs were not uninstalled correctly, now what?
07/23/03: How to add the Mail Merge command to the Word toolbar; how to save as a Word doc; company that offers a file/folders print program?
07/17/03: Pay off the spam mongers?; converting casually recorded speech on analog audiotapes to computer text; more on homepage hijackings (browsers)
07/15/03: E-mailed spreadsheets are being received with formulas changed and different figures; two computers with router --- way to print from one that does not have any printers connected to it
07/10/03: Washing laptop; security for your PC — don't be had; needing an AirCard to surf
07/07/03: Don't spend like a pro to convert audio to CDs; "browser hijackings"; automatically checking a CD
07/02/03: Saving time on distribution lists; he changed the color of the fonts in just that one spreadsheet file; not enough space on 'c' drive, lots on 'd'
06/25/03: How to get rid of porn spam; Windows XP dictionary?; Windows ME system can no longer find the Internet with Windows applications
06/25/03: NT flashes "at least one service/driver failed during system startup"; automatically converting .doc and .xls files to .dat; transfers to XP not as vexing as they may seem
06/19/03: Can't open Zip files; RealPlayer won't play .avi files; step-by-step process to "burn" digital images
06/18/03: Restore missing Word task bars in a normal way; computer was zapped, how to fix it; spell check won't upgrade
© 2003, Chicago Tribune; Distributed by Knight Ridder/Tribune Information Services