http://www.NewsAndOpinion.com | (KRT) Q. Mr. Coates, I read with great interest an article you wrote about creating music files from an audio source such that they could be placed on a CD. How does one create MP3 files, or is it WAV files, or whatever, from the audio source that goes into the sound card?
Do sound cards have software to do this, or do I use the "Cool Edit" type software you mentioned in your article? I downloaded Windows Media Player 9 and that seems to have the capability to get the MP3 files onto CD, or is there a better program?
Thanks for your help.
_Burson Williams @cs.com
A. Hang on to your wallet, Mr. W., you don't need to spend hundreds of dollars for the superb Cool Edit Pro music recording software you saw featured in that review. A $30 solution from Microsoft Corp. should serve your software needs nicely as you join the ranks of computer owners determined to transfer their analog records and tape cassettes onto digital CDs.
The basics are that just about all recently purchased PCs come with sound cards featuring the line-in or audio-in connections needed to connect a tape player, an LP turntable or other audio-out equipment. The Windows operating system handles the bulk of the needed software chores, usually with the help of drivers provided by cardmakers and incorporated in various versions of Windows.
So the software you need is stuff to accept input from the line-in sound card port and convert the sounds into digital music files on the hard drive. In the Windows orbit, music files usually are kept in the MP3 or Microsoft WMA (Windows media audio) format. WAV is an uncompressed sound format about 30 times bigger, far too large for storing music even for modern hard drives.
The easiest solution is the $20 Microsoft Plus Digital Media Edition that includes a fine analog-to-digital recording module that renders sounds in the WMA format, which permits smaller files than does MP3. With this Windows add-on running, your files will be created as the music is played on the outside device.
For an added $8, Microsoft offers companion software from InterVideo to convert the WMAs into the MP3s that are commonly swapped by Internet music traders.
The Plus module actually is an enhancement package for Windows that includes all kinds of bells and whistles like party music mixes, sexy sound visualizations and even an alarm clock that most of us non-dormitory dwellers probably won't use much.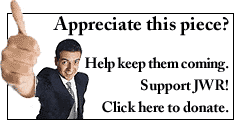 But this youth-directed Microsoft software remains the best analog music recorder for the money that I have encountered. By contrast, Cool Edit offers professional-level sound mixing and enhancement that certainly will handle analog recording but that are designed for more robust applications than most of us need.
The Plus add-on includes Cool Edit-type modules for removing clicks, hisses and other problems with analog recordings. Here is the Web site for the Plus software: www.microsoft.com/windows/windowsmedia/coolstuff .aspx.
Q. My problem is the porn page that keeps popping up as my home page to replace the Windows Internet Explorer default page. It is some kind of page from Germany I think. Every day when I boot up I need to go Tools/Options and change the home page.
I have done the Start and Run and msconfig. However, I cannot find anything to help. What would be my next step? I am always afraid to delete things, as I am not sure what purpose they serve.
This seems to come up after I have used Juno.
_Russ Gmeiner, Menasha, Wis.
A. You are victim of an alarmingly large number of what are called "browser hijack" moles. These moles get loaded when the perpetrator tricks a user into clicking an icon that runs a bit of Web page code that writes changes to the Windows registry to make some undesired Web site the default home page.
This is very nasty stuff sometimes. Other times it's easy to fix. Let's hope yours is in the easy category, Mr. G.
The most common hijack trick is to get the victim to install a file with the extension .hta (hypertext application) or .js (java script) on the hard drive. These files change the registry run key in Windows to order the unwanted Web page as the default at each startup. If you clean things up, reset the home page and reboot, the hijack happens again.
The safest way to approach this is to find all of the .js and .hta files that may be on your machine and rename them so they won't execute. Rename them instead of delete them in case you wind up eliminating the wrong file and it's something you need to restore.
Click on Start and Search and then type in (ASTERISK).hta to begin. Change the extension on each file to something unique like .hxx. Repeat for .js files and make them jsx.
If this fails, perhaps you can get help from the Ad-Aware pop-up-killer software that also includes anti-hijack routines. The Ad-Aware Standard software is available without charge at www.lavasoft.com.
Q. I love your column and have been saving it for a few years. Recently you said if I insert a blank disc, a menu will pop up. I have XP. I put a disc in and nothing happens. I tried several times. I don't understand what the CD window is. Maybe I don't get one because nothing happens when I insert the disc.
Can you help, please?
_Sally Fitzgerald @juno.com
A. Windows XP is designed to sense every time a user inserts a compact disc and to check for what kind of disc it is and then pop up a menu of possible actions that relate to that CD. The feature can be switched off, which I assume somehow happened on your PC, Ms. F.
These commands can be set by opening the My Computer icon either on the desktop or the Start menu in Windows XP. In the My Computer display, find the icon for your CD drive and give it a right-click. Pick Properties in the box that appears. Here you will find the commands for setting the machine's behavior when each of the possible types of CDs - music, data, video, etc. - is inserted.
You will find it possible to set the computer to take "No Action" for any or all of the possible types, and you can fix the settings by clicking a "Restore Defaults" button at the bottom right of the Properties menu.
Appreciate this type of reporting? Why not sign-up for the daily JWR update. It's free. Just click here.
James Coates is a columnist for the Chicago Tribune. Let us know what you think of rthis column by clicking here.