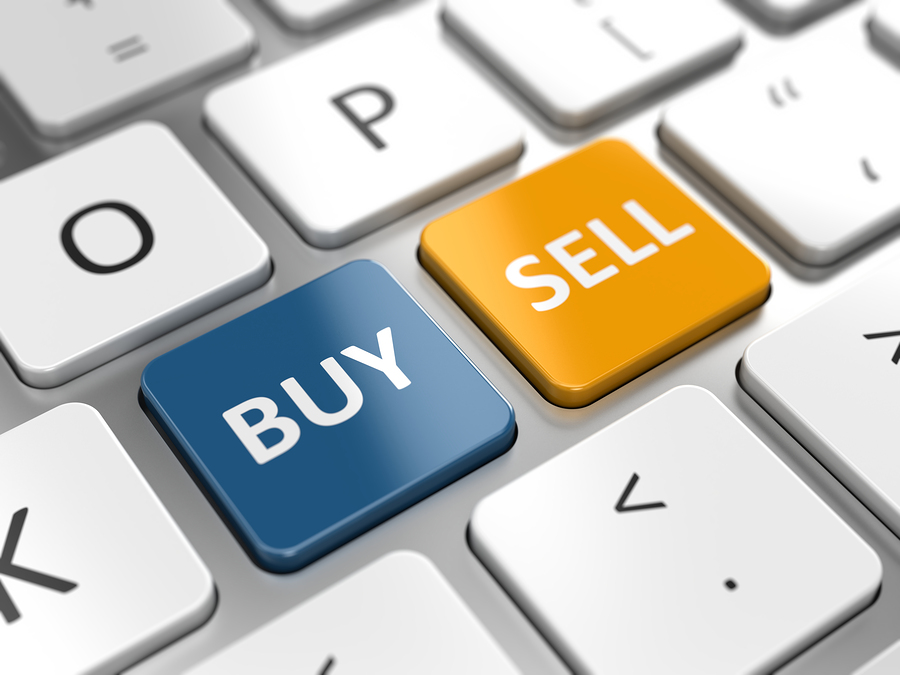 As investor needs and preferences change, brokerages must adapt. Brokerages' mobile apps have grown more sophisticated as more clients have demonstrated that they like to do business on the go. And as investors have demanded lower costs, brokerages have trimmed commissions and fees across the board.
But brokerages also need a keen ear for clients' particular needs. Some clients want to be left alone to do their own thing, while others want their hand held. Some want to pay as little as possible to invest, and others are willing to pony up enough in assets to gain access to their own personal planner
Our 2019 online broker ranking recognizes that no brokerage can hit the bull's-eye for every type of client, and that the firm with the broadest appeal may not meet your specific needs. But ultimately, we favored firms that could do the most for most investors.
Check out our rankings. We also note special perks each broker offers.
First Place: E*Trade
Overall score:: 82.9 (out of 100)*
Stock/ETF commissions: $6.95
Commissions and fees: 6th
Investment choices: 2nd
Mobile app: 3rd
Tools: 7th
Research: 4th
Advisory services: 3rd
User experience: 2nd
Best for: Mutual fund investors. With more than 3,900 mutual funds you can buy with no sales fee or fee to trade, and E*Trade also boasts the highest percentage of no-transaction fee funds with three-star ratings or better from Morningstar.
Perks: Are you an income investor? E*Trade helps with a tool that estimates how much your income your portfolio (stocks, funds and bonds) will generate each month. Depending on how much you deposit, new account holders at E*Trade can earn from $200 up to $2,500 in cash and 500 commission-free stock and option trades. E*Trade also offers banking services, such as checking and savings accounts.
*E*Trade charges $4.95 per trade after the first 30 trades per quarter.
Second Place: Interactive Brokers
Overall score: 82.3 (out of 100)
Stock/ETF commissions: per share
Commissions and fees: 2nd
Investment choices: 4th
Mobile app: 1st
Tools: 6th
Research: 7th
Advisory services: 4th
User experience: 7th
Best for: Margin traders. Investors with $100,000 in an account looking to trade with borrowed money will pay 3.89% on margin loans. The nine other firms in our survey levy between 7.7% and 9.5%.
Interactive Brokers is also a top choice for mutual fund investors, with more than 4,000 mutual funds offered..
Perks: Interactive Brokers customers can chat with Alexa, Amazon's digital assistant, to access their accounts. If you maintain a balance of at least $10,000 at Interactive Brokers, you can get up to $200 for referring a friend if that friend accrues more than $666.67 in trading commissions. And Interactive Brokers discounts commissions deeply if you trade a lot.
Third Place: Fidelity
Overall score: 82.2 (out of 100)
Stock/ETF commissions: $4.95
Commissions and fees: 8th
Investment choices: 1st
Mobile app: 2nd
Tools: 5th
Research: 6th
Advisory services: 2nd
User experience: 4th
Best for: Investors who hold cash. Fido offers the highest interest rates among brokers in our survey on "sweep" accounts (the accounts that hold clients' uninvested cash). The default account, Fidelity Government Money Market (symbol SPAXX), yields 1.82%. Investors can also use Fidelity Treasury Money Market (FZFXX), yielding 1.81%, as their sweep account or a cash account called FCASH, which pays 1.07% in interest.
Also, mutual fund investors, with more than 3,900 mutual funds you can buy with no sales fee or fee to trade.
Perks: Fidelity brokerage customers have access to four mutual funds with no minimum investment and 0% expense ratios, as well as 23 additional funds that have no investment minimum. A rewards card with no annual fee is also available. All purchases with the Fidelity Rewards Visa Signature card comes earn 2% cash back, which can be divided and deposited into up to five Fidelity accounts, whether they're your accounts or not. Also, ATM fees are waived nationwide for Fidelity debit cardholders.
Fourth Place: Charles Schwab
Overall score: 79.8 (out of 100)
Stock/ETF commissions: $4.95
Commissions and fees: 9th
Investment choices: 5th
Mobile app: 5th
Tools: 3rd
Research: 1st
Advisory services: 1st
User experience: 3rd
Best for: Mutual fund investors. Schwab offers more than 3,900 mutual funds you can buy with no sales fee or fee to trade.
Perks: In addition to waiving ATM fees nationwide, Schwab lets its cardholders make purchases abroad without the usual 3% foreign transaction fee. Schwab is running a referral promotion as well - though the $100 cash reward goes to the friend you refer, not to you.
Fifth Place: Merrill Edge
Overall score: 75.0 (out of 100)
Stock/ETF commissions: $6.95
Commissions and fees: 3rd
Investment choices: 9th
Mobile app: 4th
Tools: 2nd
Research: 2nd
Advisory services: 6th
User experience: 1st
Best for: Beginning investors. The "story" features on this easy-to-use platform walk investors through investment analysis and decision-making. The "Stock Story" mode leads the investor to questions, for instance, about a company or its shares. The answers are full of digestible analysis and actionable advice.
Also, active traders. Preferred Rewards customers with a combined $100,000 balance at Bank of America and Merrill Edge earn 100 free trades per month at Merrill Edge.
Perks: Merrill Edge is owned by Bank of America, so its perks tend to be tied to the bank's products. For example, Merrill Edge customers who sign up for Bank of America's Preferred Rewards program receive a 25%, 50% or 75% boost on the cash-back reward from eligible Bank of America credit cards, depending the combined assets in your accounts (the 25% level requires $10,000).
Sixth Place: TD Ameritrade
Overall score: 73.3 (out of 100)
Stock/ETF commissions: $6.95
Commissions and fees: 10th
Investment choices: 6th
Mobile app: 7th (tie with WellsTrade)
Tools: 1st
Research: 3rd
Advisory services: 5th
User experience: 5th
Best for: Mutual fund investors. TD Ameritrade offers more than 4,000 mutual funds you can buy with no sales fee or fee to trade.
Perks: In addition to using Alexa to check on their account, TD Ameritrade customers can ask questions or even execute a trade through direct messages on Twitter, on Facebook Messenger or through the iPhone Messages app as well. If TD's computer-generated responses don't satisfy you, you'll be automatically connected with a live representative. And since July, TD Ameritrade customers can access broker information in their car through Apple Car Play, Android Auto and Echo Auto.
Ryan Ermey is a Senior Reporter for Kiplinger's Personal Finance.