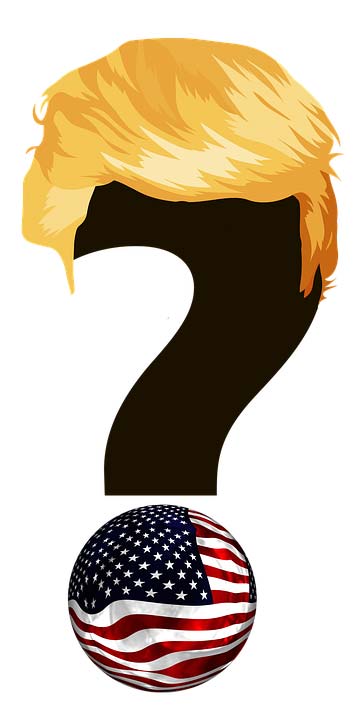 If you're a Republican in a competitive primary in 2018, the more you can cozy up to President Donald Trump the better.

That has been well established over the past few months, where in Republican primary after Republican primary, Trump-like candidates have upset lesser Trump-like candidates. One congressman who refused to hug the president was straight-up kicked out by Republican primary voters.

Former Minnesota Gov. Tim Pawlenty was the latest Republican to live through that political reality on Tuesday night, when he lost his primary for another shot at the governor's seat to an arguably more pro-Trump candidate.

"The Republican Party has shifted," Pawlenty said as he lost. "It is the era of Trump, and I'm just not a Trump-like politician."

Republican operatives, even those who are no fans of Trump, wholeheartedly agree with Pawlenty that Trump defines the Republican Party right now.

"It was his party the day we nominated him for president," Republican strategist Douglas Heye said.

But what exactly do we mean when we say Trump has played a pivotal role in Republican primary politics? Here's a breakdown of how prominent Republican primaries in which the president's presence loomed large have turned out. Trump-like candidates certainly have more wins than losses, but in a number of primaries, his influence was debatable.

• Trump wins

In these Republican primaries, it's pretty clear the candidate seen as more pro-Trump had an advantage.
Minnesota's governor race: The more pro-Trump candidate, Jeff Johnson, beat Pawlenty in an upset. Even though both had criticized Trump during the campaign (Johnson called him a "jackass"), Pawlenty struggled to get out from under his calling Trump "unhinged and unfit."

Kansas' governor race: The Trump-backed candidate beat a sitting governor. This was arguably Trump's riskiest endorsement yet in a primary. It's not like Gov. Jeff Colyer was anti-Trump, but Secretary of State Kris Kobach is one of the most pro-Trump politicians in the country. He was Trump's right-hand man on voter ID fraud, and Trump endorsed him despite the president's advisers telling him not to. (Kobach is seen by Washington Republicans as the weaker Republican to run in November.)

Of course, as with any of the races on this list, it's possible to give Trump too much credit. One GOP operative pointed out that Kobach won by only 110 votes, and it's debatable as to whether Kobach was surging in the primary before Trump's endorsement.

Georgia's governor race: As in Kansas, neither candidate was notably anti-Trump. But Trump surprised the Georgia political world when he picked his favorite, Secretary of State Brian Kemp. Kemp eventually won by an impressive 40 points over Lt. Gov. Casey Cagle, once the front-runner. Again, Republican operatives argue that Kemp was on the rise when Trump jumped into the race.

A South Carolina House race: If you had to pick only one race that epitomizes Trump's sway over Republican voters, it's this one. In a major upset, Trump-backed candidate Katie Arrington beat the sitting congressman, an outspoken Trump critic.

Rep. Mark Sanford, R, said Trump sealed his loss. Republicans "don't want to get the tweet that I got last night," he told Washington Post columnist Karen Tumulty the morning after his June primary loss.

An Alabama House race: In a near-upset, a sitting congresswoman who ditched Trump in 2016 was forced into a runoff with a former Democrat. Rep. Martha Roby, R, is one of the most conservative members of Congress, but analysts in Alabama said she was haunted by her 2016 comments declaring Trump unfit for office after a tape was revealed of him bragging about groping women. She said then she wouldn't vote for him.

In this race, Roby campaigned on how she voted for Trump's priorities in Congress. She won her runoff in July, something she was favored to do anyway, but a Trump endorsement at the last minute didn't hurt.

• Trump wins, perhaps

This is where his influence gets a little more murky.

Tennessee's governor race: A sitting congresswoman who didn't get a Trump endorsement lost the nomination to a businessman. Here, Trump's absence was newsworthy. Rep. Diane Black, R, did not get a Trump endorsement, leaving a vacuum for everyone in the race to claim they were the most pro-Trump. An endorsement from Trump's No. 2, Vice President Mike Pence, was not enough to help Black override a very Trump-like anti-establishment vibe in Republican primary politics.
South Carolina's governor race: Trump helped the sitting governor win a runoff by coming to South Carolina to rally for him the night before the election. But this race could also be viewed as a lesson in Trump's limits. It's notable that Gov. Henry McMaster had to go to a runoff in the first place. He is the sitting governor, after all, and one of the few Republican leaders in South Carolina who supported Trump's presidential bid. His race, in particular, is a reminder that "local politics still matter," Heye said.

• To-be-determined races

Here are two big upcoming primaries in which Trump's support could make a difference.

Florida's governor race: Perhaps no establishment candidate has tried to cozy up to Trump as much as Rep. Ron DeSantis, who ran an ad showing his children building a border wall with toy blocks and wearing "Make America Great Again" onesies.

Trump endorsed DeSantis. Soon after, DeSantis got a bump in the polls against seven other Republicans. If DeSantis wins the Aug. 28 primary, it would be an upset that Trump could arguably take credit for. The conventional wisdom in Florida was that Agriculture Commissioner Adam Putnam was favorite.

Arizona's Senate race: This Republican primary is unique in that it features two candidates trying to out-Trump the other, while an establishment candidate walks the line carefully. Rep. Martha McSally is favored to win the open seat against two unabashed Trump supporters, former state Sen. Kelli Ward and former county Sheriff Joe Arpaio, whom Trump pardoned last year.

But even if McSally, the less-Trumpian candidate, wins the primary, some political observers think she will have moved herself too far in Trump's corner, especially on immigration, in the process for the general election.