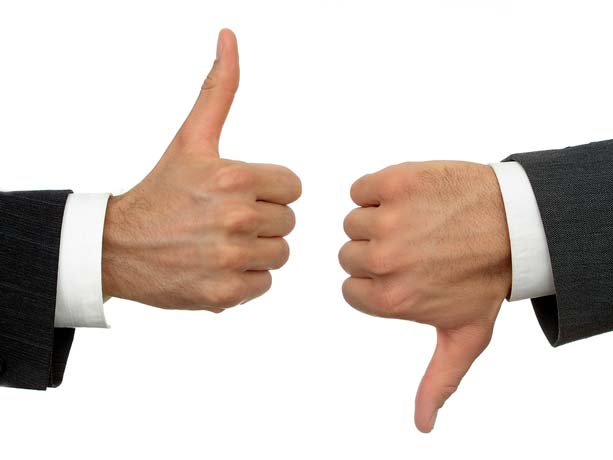 Former Alabama chief justice Roy Moore and Sen. Luther Strange finished atop the Republican field on Tuesday in a special-election primary to fill Attorney General Jeff Sessions's old Senate seat. Strange has occupied the seat since being appointed in February by then-Gov. Robert Bentley and enjoyed a huge money advantage, as well as the endorsements of President Donald Trump, Senate Majority Leader Mitch McConnell and the National Rifle Association.
Because no candidate received a majority of the vote, Moore (40 percent, with votes still being tallied) and Strange (32 percent) will go head to head in a runoff on Sept. 26, with the winner likely cruising to a general-election victory on Dec. 12. In Tuesday's Democratic primary, former U.S. attorney Doug Jones easily beat political novice Robert Kennedy Jr. (no relation to those Kennedys).
Rep. Mo Brooks, the third leading GOP contender and a member of the House's conservative Freedom Caucus, was eliminated from the race.
Like most others, this Election Day was not only about numbers; it also was about expectations - who exceeded them and who fell short. Here are the day's winners and losers, according to The Fix:

Winners

• Roy Moore: Strange got the support of the president and the Senate majority leader. Brooks got the support of big-name conservatives like Sean Hannity and Ann Coulter.
Moore got the most votes.
The former judge is nothing if not resilient. As The Washington Post's David Weigel noted in an Election Day preview, Moore "gained national attention 20 years ago for fighting to display the Ten Commandments in his courtroom. In 2003, he was suspended from the court for refusing to remove a monument of the commandments; in 2016, after an improbable comeback, he was suspended again for refusing applications for same-sex marriage licenses."
Neither of those controversies hurt him on Tuesday.


• Doug Jones: There is little reason to think that a Democrat will win a Senate seat in Alabama, but Jones's decisive primary victory is nevertheless impressive. A late-July poll by Birmingham's WBRC-TV showed Kennedy with a 21-point lead.

Jeff Sessions: The inability of any candidate to meet the 50-percent threshold needed to avoid a runoff is a reminder of just how dominant Sessions was in Alabama politics. He didn't just win the Republican nomination outright in 2014; he was unopposed in the primary and the general election, a first in state history. Nobody was up for the challenge of running against him.
Considering the public dressing down Sessions has endured at the hands of Trump, you have to wonder whether the attorney general watched Tuesday's returns a bit wistfully, knowing that he probably could have held this Senate seat for life - and suffered far less anguish.

Sassy the horse: Moore rode to his local polling place, the Gallant Fire Department, on his Tennessee Walker Tuesday morning. Sassy is now famous on the Internet.
Losers

• Luther Strange: The incumbent underachieved, plain and simple. Yes, he survived the primary and will be on the ballot for next month's GOP runoff. He could very well win.
But when 90 percent of the outside spending in a race is for your benefit and you have the endorsements of the president, the Senate majority leader and the NRA, you should crack 50 percent. Strange didn't come close. He didn't even win a plurality of the vote.
As Trump's pick, Strange also will have to answer for anything the unpredictable president says or does over the next six weeks.

• President Trump: The president has to be disappointed that he did not have enough clout in Alabama, where he won by 28 points in November, to propel his chosen candidate to the Republican nomination on Tuesday - or even to first place.
Plus, Trump's backing of Strange exposed a rare rift between the president and reliable media allies Sean Hannity, Laura Ingraham and Ann Coulter, who endorsed Brooks. Mark Levin, a less enthusiastic Trump supporter, also endorsed Brooks and criticized the president for getting behind Strange. In short, Trump's position in the race put him at odds with some influential conservative commentators, and the move did not pay off with an outright win.


• Hannity, Ingraham, Coulter and Levin: Brooks finished third on Tuesday and was eliminated. In the battle of the pundits vs. the president, nobody won.


• Alabama's voter registration system: Some voters arrived at their polling places on Tuesday and were surprised to learn that they had been placed on an inactive list. Among those who encountered this problem was Brooks, who was, of course, trying to vote for himself.
Voters listed as inactive could still cast ballots, after confirming or updating their registration information, and the scope of the problem was not immediately clear. State Rep. Patricia Todd (D) found herself on an inactive list and encouraged others in the same position to share their stories with her on Facebook.
The issue appears to be that some voters did not receive postcards from the Alabama secretary of state that required responses to confirm their registrations. Todd says that is what happened to her.