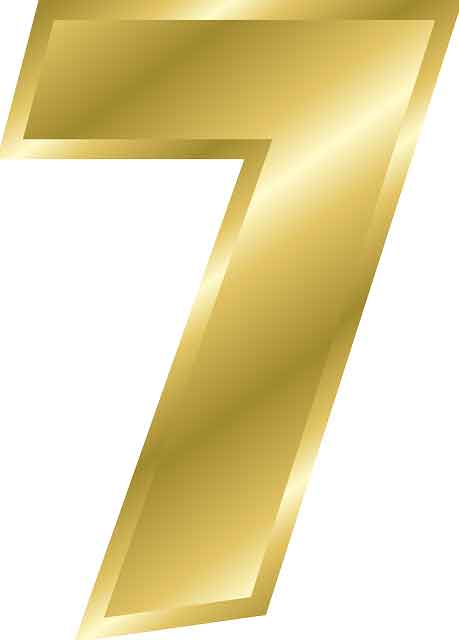 The best dividend stocks are the ones that offer reliable income and high yield. However, in the current stock market, it's important for investors not to simply chase high dividends without looking at other metrics.
Consider that many big-name consumer staples and utility stocks are trading for skyhigh pricetoearnings ratios right now. Consolidated Edison, Inc. (ED) trades for a forward P/E of almost 18 and Procter & Gamble Co. (PG) trades for a forward P/E of almost 21. That's a big premium to pay for income. And even if you're getting modest dividends, you may eventually suffer a steep decline in your initial investment because you bought at too high of a price. Why are these sleepy stocks trading for such a premium? Well, because in the current lowinterest rate environment, everyone is piling into the same largecap dividend names in search of income.The best dividend stocks to buy right now, however, are not the names you've heard of like P&G or ConEd. Instead, they are lesser-known midcaps that still throw off substantial annual dividend payouts.
Here they are: the seven best dividend stocks you've never heard of.
Owens & Minor
Dividend Yield: 3%

YTD Performance: 7% vs. +6% for the S&P 500

Market Cap: $2.1 billion

Industry: Medical Equipment
Owens & Minor, Inc. (OMI) is a global healthcare services company that focuses on distribution of medical supplies and logistics. Running the supply chain for hospitals and clinics isn't glamorous work├Ź┬ż it's a behind-the-scenes business. However, OMI has a robust list of reliable clients, and that adds up to reliable revenue to fuel a dividend that is almost twice the current rate of return on 10-year Treasuries. With a payout ratio of 51% ($1.02 annually on projected earnings of $2.01 next fiscal year), there is ample room for future increases.
Tanger Factory Outlet Centers
Dividend Yield: 3.3%

YTD Performance: +21%

Market Cap: $3.8 billion

Industry: Commercial real estate
Tanger Factory Outlet Centers, Inc. (SKT) is a real estate investment trust (REIT) that focuses on shopping centers, mainly in the U.S. While malls aren't exactly booming in the era of ecommerce, the value proposition of outlets continues to generate reliable business for tenants -- and reliable rent checks for Tanger. In January, the stock just boosted its dividend about 14%.
SKT continues to buy out partners and consolidate power in the outlet segment, as evidenced by acquiring 100% ownership of a Savannah outlet a few weeks ago. This REIT is wellpositioned to be the major (if not only) lessor in the space.
Compass Minerals
Dividend Yield: 3.9%

YTD Performance: 3%

Market Cap: $2.5 billion

Industry: Chemicals
Compass Minerals International Inc. (CMP) produces the plant fertilizer potash as well as rock salts and chemical road deicers for municipalities. It certainly isn't a glamorous business, and anyone who remembers the great global potash crash of 2013 after a breakup of a Russian fertilizer cartel knows that this sector has been under big pressure in recent years.
However, CMP stock has rightsized for the current environment -- all while pushing dividends higher. In fact, its payout has soared in 55% in the last five years, from 45 cents quarterly to about 70 cents currently.
Revenue should climb about 7% next year and profits are expected to surge 30%, so the worst may be behind this stock.
Mercury General
Dividend Yield: 4.8%

YTD Performance: +12%

Market Cap: $2.9 billion

Industry: Insurance
Mercury General Corporation (MCY) is an insurance company that serves 10 states, mainly writing auto policies but also insuring a modest amount of homeowners and businesses.
Anyone interested in income knows that the reliable cash flow from insurance policies can power a reliable dividend machine. In fact, this characteristic is one of the reasons that investing icon Warren Buffett loves insurers like Geico so much.
MCY is a smaller company and not as well known, but follows the same model.
Old Republic
Dividend Yield: 4%

YTD Performance: +1%

Market Cap: $4.9 billion

Industry: Insurance
Old Republic International Corporation (ORI) is another insurance company that focuses mainly on property and liability coverage to businesses, governments and institutions. ORI has paid dividends since 1942, and just recently declared its 35th consecutive annual increase in payouts. Furthermore, it's trading for just a 10% premium above book value and a forward P/E of less than 14! If you're looking for a reliable midcap dividend payer that is trading at a bargain valuation, you can't do much better than ORI.
Flowers Foods
Dividend Yield: 4.2%

YTD Performance: 29%

Market Cap: $3.2 billion

Industry: Bakery foods
Flowers Foods, Inc. (FLO) is a baked goods company behind bread brands Nature's Own, Sunbeam and Wonder Bread as well as Mrs. Freshley's and Tastykake snacks.
The company isn't exactly booming growthwise, as evidenced by its significant decline in the past year or so. But FLO stock just raised its dividend 10% -- and despite this decent bump, it's only paying out 65% of earnings (64 cents annually on projected earnings of 97 cents next fiscal year).
Unlike other staples stocks with a nosebleed P/E, Flowers is trading for less than 16 times next year's earnings, making it not just a good dividend stock, but a good value play too.
Garmin
Dividend Yield: 3.8%

YTD Performance: +46%

Market Cap: $10.2 billion

Industry: Consumer technology
Garmin Ltd. (GRMN) is indeed the GPS company you may remember from 10 years ago, back when those devices were ubiquitous and cell phones weren't providing us with directions thanks to Google Maps. However, the company has successfully transitioned away from those old gadgets into onboard and indash GPS systems for autos, as well as marine navigation and airline mapping systems.
There's also a reasonably successful consumer arm with gadgets like the Vivosmart fitness wearable, which monitors (among other things) how far you run using GPS tracking. Garmin is a company that has evolved, but continues to do right by shareholders via a juicy dividend.