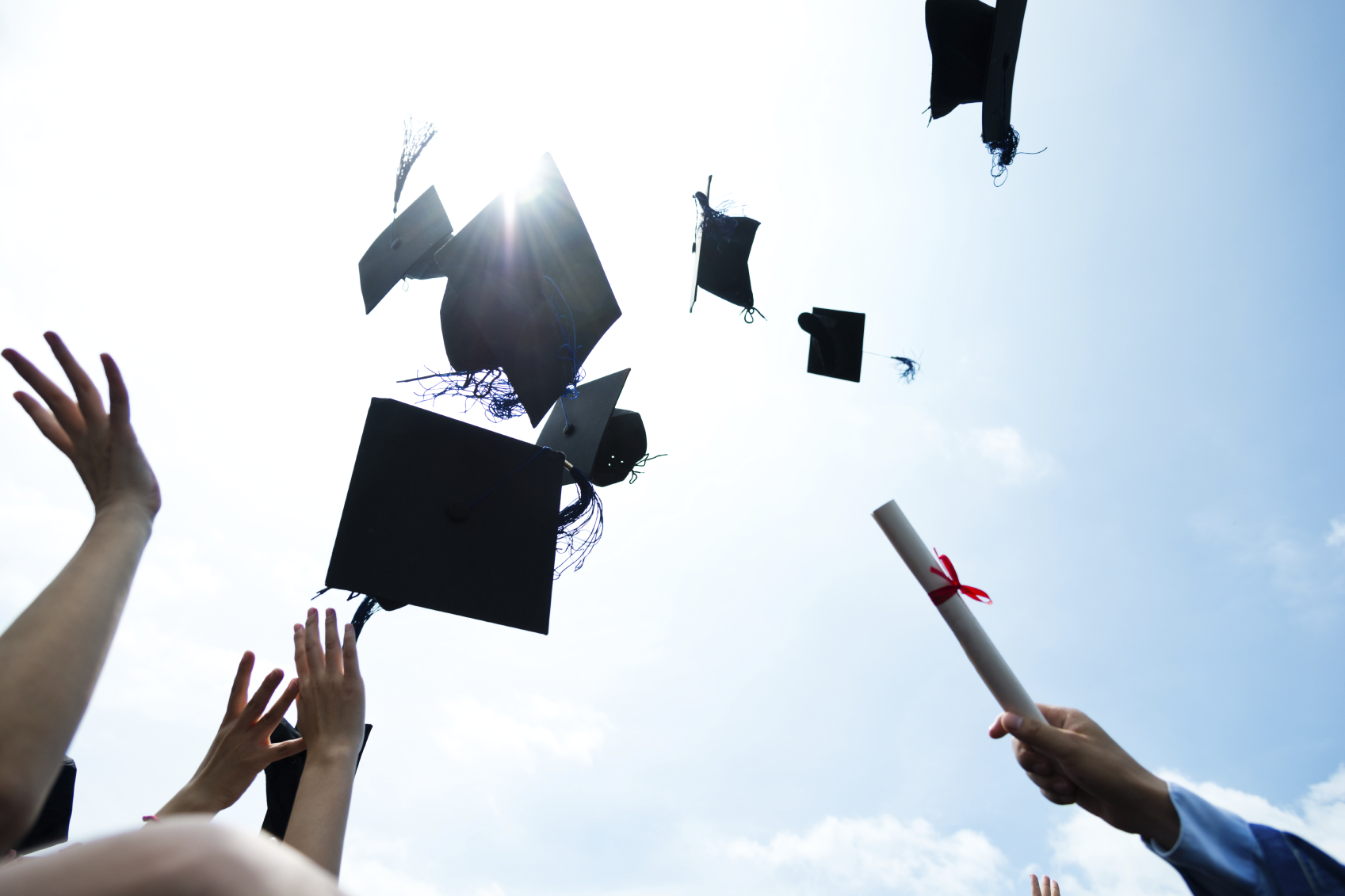 It was graduation weekend at my daughter's school and so I hung out with emotional dads for a couple of days and at the graduation dance I got a little teary-eyed myself.
It was the Father-Daughter dance and we shimmied and shook to "I Saw Her Standing There" and then a slow waltz to "Wonderful World" and I sang the words to her, "I hear babies cry, I watch them grow; they'll learn much more than I'll ever know." And I meant them.
The school is a boarding school for kids with learning differences and the day we left her there years ago was an agonizing day, walking away from a weeping child in the arms of a teacher, and driving down the road telling each other we were doing the right thing and not believing it.
We did it because it was clear to us that, sitting in the middle of a class of thirty, she was learning nothing, and also because she was getting picked on, which I found unbearable. But it was terribly hard. She didn't change her clothes for four days because her mother had hugged her in those clothes and she wanted to remember.

What I love about this school is a spirit of acceptance instilled by the teachers: it's the most non-judgmental community I know because everybody is an oddball in some way and knows it and yet is respected and one's achievements are celebrated.
Mutual respect is taught here, by rote if necessary.
From my 1950s schooldays, I remember oddballs like my daughter's friends and I remember how we shunned them, as if oddity were contagious.
They persisted in school into 7th or 8th grade and then they disappeared. I never knew what happened to them.
On the highway to her school stands an enormous deserted state mental hospital where, back in the day, some young men and women like those classmates might've been committed at one time, a gloomy fleet of big brick warehouses where, whatever the living conditions, nobody ever expected to learn and mature and gain a good life. It's a chilling sight.
We danced in the gym, and on "I Saw Her Standing There," when the band sang "I'll never dance with another," all of us dads sang that high "Oooooo," holding our daughters in our arms. That was a moment you can't capture with an iPhone.
Twenty men from the era when men could sing falsetto, starting with Little Richard on "Lucille" and Pete Seeger on "Wimoweh," and Brian Wilson and then the Beatles. Ever since my girl was little, when we walk hand in hand, we start singing "I Want To Hold Your Hand" and we do the "Oooooo" together, it's a bond of affection.
And then it was Sunday and the bagpiper led the Class of 2019 out of the gym and they stood on the green grass and on the count of three, they flung their mortarboards in the air. I took a picture and it shows my daughter's cap flying higher than anyone else's.
Fathers of daughters at graduation are stunned by the rush of memories, the transformation of child into woman in high heels, the urge of patriarchy to lock the child in a tower, and the sheer pride at observing her freewheeling independence and acuity.
I recall the night I first held her in my hands, in the dim hospital delivery room, a naked six-pounder, arms and legs waving, bright dark eyes.
I remember her as a joyful toddler visiting my dad as he lay in bed, dying, and he played with her by wiggling his toe under the blanket and when she grabbed for it, he moved it away. She was delighted.
Making her laugh was a last great pleasure for him.
I remember her tonsillectomy when it was my duty to gently but forcefully put the mask over her face so she could be anesthetized, and afterward, as she was wheeled down the hall, in a half-stupor, she saw me and stuck out her tongue with real conviction.
I'd do anything for this girl and it occurred to me that day that I can now accept the injustice done to me by the #MeToo phenomenon two years ago. I paid a big price for an innocent mutual flirtation. But whacking prominent men is how young women can get attention for their cause.
And if getting whacked helps to insure that my girl has a better life, I'm all for it.
I'm a happy man and not easily bruised.
Every weekday JewishWorldReview.com publishes what many in the media and Washington consider "must-reading". Sign up for the daily JWR update. It's free. Just click here.
(COMMENT, BELOW)
Garrison Keillor is an author and radio personality.