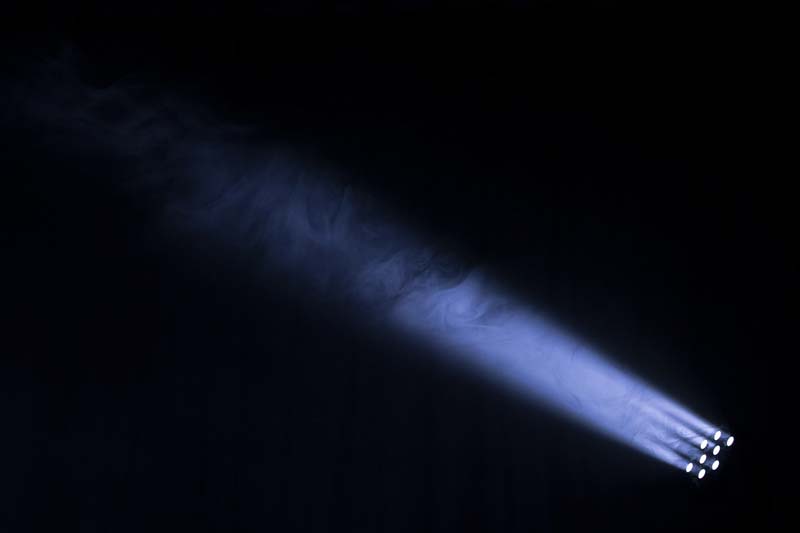 June 6 marks 50 years since a turning point in the long history of an American political dynasty — Robert F. Kennedy declaring victory in California's Democratic presidential primary, then moments later was gunned down in the kitchen service area of Los Angeles' Ambassador Hotel.

With anniversaries comes the temptation to imagine a better (and more politically convenient) world. The RFK milestone is no exception.

Had Robert Kennedy lived, the hypothesizing goes, he would have won his party's nomination and defeated Richard Nixon in November.

Once in office, RFK would have pulled U.S. forces out of Vietnam posthaste (Camelot historian Arthur Schlesinger believed it would have happened as soon as 1969). Meanwhile, the second Kennedy president would have ushered in a gilded age of progressive ideals — the heir to Camelot blending a liberal high octane of Lyndon Johnson's Great Society and his sainted brother's New Frontier.
Never mind that party bosses were cool to RFK's candidacy at the time of his death — he may have been denied the Democratic nod. And Nixon was a much-improved campaign strategist with his finger on the country's pulse in 1968. Besides, some Democratic elders like Averell Harriman were cautioning Kennedy to pursue a negotiated peace rather than "cutting and running" from Indochina.

The nation will remember RFK's passing with solemnity — and deservedly so. But Democrats should also remember his life and times as a cautionary tale of the challenges ahead in trying to win back the White House in 2020.

That would include:

• Finding a "movement" candidate: By June 1968, Robert Kennedy was in a position to surpass Wisconsin Sen. Eugene McCarthy as the Democrats' preferred anti-establishment choice — a welcome relief to LBJ's beleaguered administration.

Good luck finding a prominent Democratic hopeful who embodies a breath of fresh air, much less the tip of a spear that represents a genuine political "movement" (yes, one can argue that Kennedy was calculating in entering the 1968 race only after McCarthy had demonstrated the potency of the anti-war movement).

By 2020, Vermont Sen. Bernie Sanders won't be the novelty act he was in 2016. (Remember how unoriginal John McCain seemed in his second presidential run?) Former Vice President Joe Biden would be looking at a third presidential run in a third different decade.

Other "fresh" faces like California Sen. Kamala Harris are predictably anti-Trump in their rhetoric and sycophantly Bernie-ish in their embrace of quasi-socialist concepts like single-payer health care and income inequality.

The closest parallel to RFK might be New York Sen. Kirsten Gillibrand, who occupies the same seat that Kennedy held from 1965 until his death. But whereas RFK had no qualms tugging at Democratic heartstrings by evoking his brother's memory on the campaign trail, Ms. Gillibrand seems none too interested in embracing her Senate predecessor, Hillary Clinton.

And after Ms. Gillibrand called out Hillary's husband for his past indiscretions (she thinks Bill Clinton should have resigned rather than fight impeachment), let's assume the feeling is mutual.

• A youthful voice: RFK was born in November 1925 (four months after Barbara Bush and 17 months after her husband) and died at age 42, the same age as his brother in November 1960.

The average age of the four winning non-incumbent Democratic candidates dating back to JFK? It's 47.

In 2020, Mr. Sanders will turn 79, Mr. Biden 78, and former Secretary of State John Kerry 77. California Gov. Jerry Brown, already a three-time presidential loser, will be 83. And Mrs. Clinton will turn 73.

Age was the elephant in the room in 2016, as the Clinton campaign couldn't figure how to market its candidate. Was Hillary a fun grandma or an Americanized version of German Chancellor Angela Merkel's tough-love Mutti appeal? Meanwhile, Mrs. Clinton underperformed among voters under the age of 40 (anywhere from 3 percent to 13 percent, depending on which decade bracket).

Unless the Democrats find a more relatable, 40-something ambassador, that might happen again in 2020.

• No dipping in the swamp: RFK hoped to go straight from the Senate to the White House — something Barack Obama would achieve 40 years later.

Dating back to 1900, Democratic challengers have tried 11 times to unseat Republican incumbent. Five of those races — 1900, 1924, 1972, 1984, 2004 — featured a Democratic nominee with congressional bloodlines.
The Democrats' record in those elections: zero wins, five losses.

But on five others occasions, the Democrats went with a nominee with "governor" on his resume.

The record in those contests: four wins (Woodrow Wilson in 1912; Franklin Roosevelt in 1932; Jimmy Carter in 1976; Bill Clinton in 1992) and one loss (Adlai Stevenson in 1956).

The simplest solution would be to put a Democratic governor on the ticket in 2020. There's room for growth: Of the current 16 Democratic governors, only two come from Trump states (Montana and North Carolina). Change that number in 2018 and perhaps Democratic fortunes improve in 2020.

Sounds easy enough. Besides, isn't building for the future more productive that lamenting the past?
Comment by clicking here.
Bill Whalen is a research fellow at the Hoover Institution, where he studies and writes on current events and political trends. In citing Whalen as one of its "top-ten" political reporters, The 1992 Media Guide said of his work: "The New York Times could trade six of its political writers for Whalen and still get a bargain." During those years, Whalen also appeared frequently on C-SPAN, National Public Radio, and CNBC.