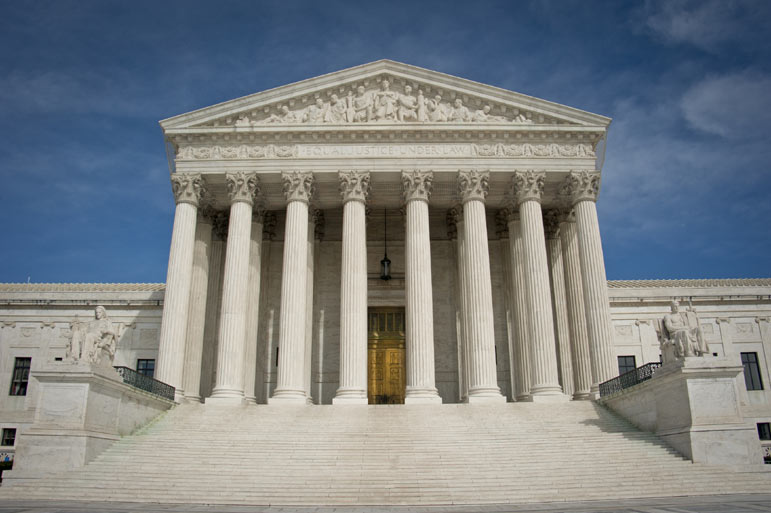 As welcome as is the chance to appoint another staunch conservative to the Supreme Court to replace the retiring, but frequently waffling, Justice Anthony Kennedy, it poses a real challenge for the GOP in the 2018 elections.
Unless President Donald Trump makes an immediate appointment and the Senate Republicans use their one-vote majority to push confirmation through the Senate very quickly, the Democrats will try to turn the 2018 elections into a referendum on abortion and choice.
Last year, Senate rules were changed to prevent a filibuster on Supreme Court nominees, so a simple majority will suffice.
But it is not simple to get a majority.
President Trump needs to consult actively with Republican moderates, particularly Maine's Susan Collins, to be sure that he can win confirmation of his nominee.
He probably ought to consult with Kentucky's Rand Paul, who usually enjoys being the spoiler.
It also might be necessary to press Arizona's John McCain to say whether his health will permit him to vote. If not, Republicans should ask him to resign so a successor — perhaps his wife — can be appointed in time to vote.
If the nomination to succeed Kennedy is left hanging during the 2018 election, the results could be catastrophic for the Republican Party.
Democrats will aggressively campaign against the reversal of Roe v. Wade and might be able to use that issue to upend potentially victorious Republican Senate candidates in Florida, West Virginia, North Dakota, Montana, Missouri, Arizona (the seat not belonging to McCain), Tennessee and Indiana.
Remember that the gender gap first appeared in American politics right after the Roe v. Wade decision in 1973. Seeking to confirm their rights to abortion, women began, for the first time, to vote differently from men and to support liberal Democrats in elections.
In 2017, the Pew Research Center found that voters opposed, by 69-28, "completely" overturning Roe. Even if total reversal is not in the cards — and it may well be — Democrats are sure to say it looms on the horizon unless they can take the Senate in 2018.
But confirming President Trump's presumably pro-life nominee quickly, before the 2018 campaign gets into full swing, could prevent a Republican debacle.
Dick Morris, who served as adviser to former Sen. Trent Lott (R-Miss.) and former President Clinton, is the author of 16 books, including his latest, Screwed and Here Come the Black Helicopters.