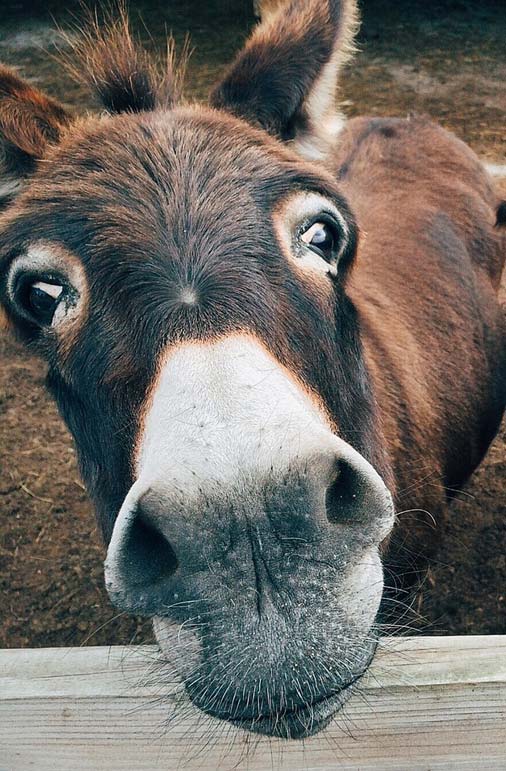 Crowley got Cantor-ed.
The Democratic civil war, which has been raging in proxy battles across the country since Hillary Clinton struggled to fend off Bernie Sanders two years ago, claimed the scalp Tuesday of the No. 4 in House leadership - who very plausibly might have become the speaker next year.
Alexandria Ocasio-Cortez - a 28-year-old activist who organized for Bernie in 2016, identifies as a socialist and was a bartender just last year - toppled New York Rep. Joe Crowley, a 10-term incumbent who chairs the House Democratic Caucus and controls the political machine in Queens.
It was not just the most surprising result across the seven states that held primaries Tuesday but the biggest upset of 2018 thus far. It foreshadows fights to come over what it means to be a Democrat in the age of President Donald Trump.
In many ways, Crowley's defeat is analogous to then-House Majority Leader Eric Cantor's unexpected fall in a Virginia GOP primary four years ago this month. Republicans fared well in the midterms that year, just as Democrats almost certainly will this November, but Cantor's downfall was a clear harbinger of the mass disruption to come, including Trump's takeover of the GOP.
Just like loathing of Barack Obama kept Republicans united in 2014, disgust with the president will keep Democrats together going into the fall elections. But make no mistake: The party's identity crisis will be front and center after November, especially if Nancy Pelosi steps down or gets dislodged as the leader of House Democrats. The internecine conflict could become all-consuming in the free-for-all nominating contest to take on Trump in 2020 and cause a leftward lurch that helps the president win reelection.
Like Cantor, Crowley got distracted by his national ambitions. He was much more focused on preparing for a future leadership race than his own reelection. All the time on the road made him more susceptible to become the first Democratic congressional incumbent to lose a primary since 2016.
With all the votes counted, it wasn't even close. Ocasio-Cortez beat Crowley by 15 points, 57 percent to 42 percent.
"She took on the entire local Democratic establishment in her district and won," Sanders said.
• Tip O'Neill is dead, and so is his adage that all politics is local. Ocasio-Cortez spent the final weekend of the campaign not in New York - but in Texas, protesting outside a child-detention center. She made abolishing Immigration and Customs Enforcement (ICE) a centerpiece of her campaign, along with other progressive dreams like Medicare for all, tuition-free college and a federal jobs guarantee.
Crowley, a proud backslapping Irishman, is no moderate. He was the first member of House Democratic leadership to endorse Bernie's "Medicare for all" plan. He recently described ICE as "fascistic" but said that "simply abolishing the agency doesn't take it out of the hands of Jeff Sessions or this president." The base didn't want to hear this kind of pragmatic pushback.
Few voters cared about what Cantor had done for his constituents in central Virginia - or the bacon Crowley brought back for Queens and the Bronx.
• Ocasio-Cortez personifies several trends we've seen this election cycle: She's a woman. She's young. She's a first-time candidate. Her mother moved to New York from Puerto Rico. She won despite being outraised more than 10 to 1 because energetic activists were on her side. "Women like me aren't supposed to run for office," she said in a campaign video that went viral. "I wasn't born to a wealthy or a powerful family." (More than half the district's residents, 54 percent, are Latino. Another 26 percent are black and 5 percent are Asian. Trump received less than 20 percent of the vote there in 2016.)
• The traction she got highlights, in part, how hungry the progressive grass roots are for generational change. Pelosi, 78, has now been atop the Democratic caucus for 16 years. A Gallup poll published Tuesday showed that only 55 percent of Democrats have a favorable view of the Californian.
Steny Hoyer, 79, has been Pelosi's No. 2 that whole time.
James Clyburn, 77, has been No. 3 in leadership for 12 years.
Crowley is a relatively spry 56, but Ocasio-Cortez was an 8-year-old when he was elected to Congress in 1998. As a candidate, she resisted committing to support Pelosi for leader.
• Tuesday was perhaps the best day yet of 2018 for the progressive wing of the party:
Ben Jealous, 45, a former NAACP president who campaigned with Sanders, decisively defeated Prince George's County Executive Rushern L. Baker III, 59, for the Maryland Democratic gubernatorial nomination. Jealous, who will now face Republican Gov. Larry Hogan, ran on raising taxes on the wealthiest 1 percent, closing corporate tax loopholes and shrinking prisons to pay for better health care, more college tuition and a stronger safety net. Baker, who campaigned with Hoyer over the weekend, warned that these positions are too far left to win in the general.
Down the ballot, it was a very rough night for other entrenched incumbents in Maryland. Younger challengers knocked off state Senate President Pro Tempore Nathaniel McFadden in East Baltimore and Senate Finance Chairman Thomas "Mac" Middleton in Charles County. Delegate Joseph Vallario, an 81-year-old who has chaired the state House's Judiciary Committee since 1993, lost in Prince George's County. State Sen. Joan Carter Conway, the chair of the Education, Health and Environmental Affairs Committee in Annapolis, is trailing her challenger with almost all the precincts reporting.
Out west in Colorado, Rep. Jared Polis - who is openly gay and one of the more outspokenly liberal members of the House - won the Democratic primary for governor, beating a former state treasurer who was backed by organized labor. Now Polis will face state Treasurer Walker Stapleton, a cousin of the Bush family, who won the GOP primary on Tuesday.
Back in New York, in Brooklyn, another liberal insurgent almost took down Rep. Yvette Clarke. A few days ago, Clarke flippantly told reporters that she was "laughing" at the primary challenge from community organizer Adem Bunkeddeko. With all the votes counted, she won by just four points, 52 percent to 48 percent.
In upstate, the Navy veteran who was favored by the Democratic Congressional Campaign Committee to take on Rep. John Katko, R-N.Y., in a Syracuse-area district that was carried by Clinton lost to Dana Balter, a leader of the local Indivisible chapter. This will make it harder to win in November.
• Crowley's defeat creates a power vacuum in the House. When Cantor went down, there were many Republicans ready to carry the torch. Kevin McCarthy, Steve Scalise, Patrick McHenry and many others - including Paul Ryan, who had been the GOP's 2012 nominee for vice president - were ready to move up the leadership ladder.
The Washington Post's Paul Kane, who's work appears in JWR, explains why that does not exist for Democrats right now: "One younger Democrat, speaking on the condition of anonymity to discuss internal caucus politics, noted that upon his arrival several years ago, he was told to watch four players: then-Reps. Chris Van Hollen, Md., Steve Israel, N.Y., Xavier Becerra, Calif., and Crowley. 'Now all are gone,' the Democrat said Tuesday night. Van Hollen is a senator, Israel retired (and) Becerra returned to California to serve as attorney general . . . Other members of past House leadership included Robert Menendez, D-N.J., who is now a senator, and Rahm Emanuel, D-Ill., who went on to become White House chief of staff and is in his second term as mayor of Chicago. . . . One by one, the others decided that it wasn't worth trying to wait out Pelosi or Hoyer, who have been rivals for decades within the caucus."
As a result, there is no obvious person from the next generation to step up:
• "Rep. Cheri Bustos, D-Ill., is a widely respected junior member of Pelosi's leadership team, savvy in her messaging to a working-class district. But it is also a district that went for Trump in 2016 and could leave her in political trouble in the next few years.
• "Rep. Ben Ray Luján, D-N.M., is leading the campaign effort in what could be a banner year that sweeps Democrats into the majority, but he is considered tentative and in need of seasoning before a top spot opens up.
• "Rep. Joe Kennedy III, D-Mass., has emerged as a favorite surrogate for Democrats on the campaign trail, even in conservative districts, with a family lineage that is a big draw for liberal donors. But Kennedy is just 37, less than half the age of the current party leaders, and has never held a true leadership position with any clout."
"Crowley's defeat could put pressure on other members of the caucus to declare their ambitions now," adds Politico's Heather Caygle. "Chief among them is Rep. Linda Sanchez, vice chairwoman of the caucus and No. 5 behind Crowley. The California Democrat had been seen as the most vulnerable member of the leadership team after publicly calling last fall for Pelosi, Hoyer and [Clyburn] to move on . . . Sanchez could declare her intentions to run for House Democratic Caucus chair now that Crowley is no longer in the picture. But the opening could also prompt other younger, ambitious members to vie for the post. Lawmakers including Reps. Hakeem Jeffries, D-N.Y. . . . were being floated by Democratic members and aides Tuesday night."
GOP trolling: "House Democrats, hoping for a post-Pelosi era, are now left leaderless," said National Republican Congressional Committee spokesman Matt Gorman. "The only person happier tonight than Nancy Pelosi is the NRCC."
• Ocasio-Cortez will now almost certainly coast to victory in the general election, becoming the first woman elected to Congress in her 20s from either party in American history. Like Dave Brat, the tea partyer who slew Cantor, she will become a rock star with her base and have an unusually large platform for a freshman.
The Post's David Weigel has a good primer on her long shot bid: "In the spring of 2017 . . . Ocasio-Cortez was working behind a bar. She had helped launch Flats Fix, a tacos and craft cocktail spot in Manhattan, while pondering what to do next. . . . She'd rallied at Standing Rock, the site of Native American protests against a natural gas pipeline that would cut through their North Dakota land. She'd worked with Bronx Progressives and the Democratic Socialists of America to lobby Crowley's office . . . Justice Democrats and Brand New Congress, among the progressive groups that had urged her to run, ended up staffing her campaign . . .
"Why challenge Crowley? She would explain: He was a 'corporate Democrat,' who received more money from corporate PACs than from local donors - and from the developers who were driving up housing costs. He had voted to create the Department of Homeland Security. He'd voted for the war in Iraq. He'd voted for PROMESA, the bill that created a hated bankruptcy board to handle Puerto Rico's debt. 'My grandfather died in the storm,' Ocasio-Cortez tweeted last month. 'Your acts shut schools and starved public services when we needed them most.'"
In a tweetstorm Tuesday night, she explained that she won by reaching out to people who don't typically vote - especially in primaries. "I have touched the hands of people who have felt ignored and invisible for a long, long time. And they felt seen," Ocasio-Cortez tweeted. "I saw people voting that are almost never seen in an off-year midterm primary. . . . [Two years] ago, the 'experts' told me not to bother with them. But I knew that in refusing to engage with non-voters, we were churning a cycle of neglect and cynicism. So I reached out."
She remains an active, card-carrying member of the Democratic Socialists of America, which congratulated her:
Asked "what about socialism appeals to you," she told Vogue magazine last week: "To me, what socialism means is to guarantee a basic level of dignity. . . . And it's also to say that we need to really examine the historical inequities that have created much of the inequalities - both in terms of economics and social and racial justice - because they are intertwined. This idea of, like, race or class is a false choice. Even if you wanted to separate those two things, you can't separate the two. They are intrinsically and inextricably tied. There is no other force, there is no other party, there is no other real ideology out there right now that is asserting the minimum elements necessary to lead a dignified American life."
• Class act: Crowley, who loves to play the guitar, conceded to his young challenger by dedicating a song to her. Then he performed Bruce Springsteen's "Born to Run." "In the day we sweat it out on the streets of a runaway American dream," the song goes. "We gotta get out while we're young 'cause tramps like us, baby we were born to run . . . The highways jammed with broken heroes on a last chance power drive. . . . Everybody's out on the run tonight but there's no place left to hide. . . . Oh, someday girl, I don't know when, we're gonna get to that place where we really want to go and we'll walk in the sun. But 'till then, tramps like us: baby we were born to run."
• Andrew Cuomo should be scared. Cynthia Nixon, the former "Sex and the City" star who is challenging the Democratic governor in a primary, endorsed and campaigned with Ocasio-Cortez. "This is a victory for the people over the powerful, for the grass roots over the establishment, for progressive Democrats over corporate Democrats," said Nixon, who was at her victory party in a Bronx cafe. "This is what happens when you give people a choice. They show up and they reject the status quo."
One oddity of the Empire State is that congressional primaries are held on a different day than primaries for state offices, so Cuomo does not face the base until Sept. 13. He's moved left on almost every issue to fend off Nixon. Watch for that to accelerate even more after Crowley's defeat.