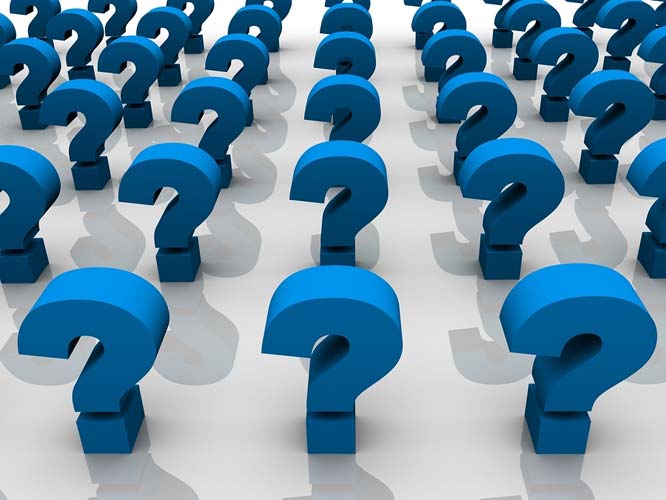 Either you believe that former FBI chief James Comey is a Boy Scout who makes Opie Taylor look like a snot-nose juvenile delinquent or you believe that Comey is a shrewd, calculating political insider who, like just about everybody else in Washington, looks out more than anything else for himself.
Or maybe you don't really care.
But if you're having second thoughts after listening to Comey tell his story, there's a very good chance that your second thoughts are precisely the same as your first thoughts.
If you detested Donald Trump before the supposed greatest political show on earth played out on national TV, you still do. And if you think Donald J. Trump is simply trying to do what's best for America, nothing you heard at the hearing has changed your mind on that either.
Let's acknowledge that there are things we just don't know at this point, about whether there really was some kind of collusion with the Russians — or if conversations between Team Trump and the Kremlin were nothing more than routine, innocent chats that have been blown way out of proportion by partisans with an interest in destroying the Trump presidency.
But there are a few things we do know.
We know that James Comey had lost faith in a previous boss, Attorney General Loretta Lynch. We know this because he testified that she directed him to publicly refer to the probe of Hillary Clinton as a "matter" and not an "investigation."
Words are supposed to reflect reality. A "matter" is not an "investigation" any more than a sailboat is an aircraft carrier. Calling it a "matter" is a way to downplay the importance of an "investigation."
We also know that Comey testified that hearing this from his boss left him "confused" and "concerned," and gave him a "queasy feeling."
And we can surmise that such an order from the attorney general - a friend and political appointee of President Obama - is more damning than anything we know for certain about Donald Trump and the Russians.
Despite that, we also know that James Comey didn't sit down after his conversation with Ms. Lynch and write a memo about it, something he did when he had a conversation with President Trump who he thought might lie about what really transpired during their talk.
And we know he didn't call a friend - at Columbia University or anyplace else - and ask him to leak the contents of that order from Loretta Lynch to the New York Times, hoping this would lead to the appointment of a special counsel — though that was the very reason he gave senators for leaking his memo about Donald Trump.
We know he didn't privately or publicly ask Ms. Lynch to recuse herself from the Clinton investigation in the wake of her order to him.
And we know one more thing: James Comey didn't resign. Instead he did exactly as he was told - queasy feeling or no queasy feeling.
When asked why he didn't at least push back against Ms. Lynch's directive, Comey said it was because he decided, "This isn't a hill worth dying on, and so I just said, 'Okay.'"
For the record, according to Ms. Lynch's version of the story, she was simply telling the FBI chief to stick by the bureau's policy of not confirming the existence of any investigation.
Nothing sinister, of course; just a by-the-book decision. That's her story, anyway.
"But Mr. Comey and other F.B.I. officials regarded it as disingenuous in an investigation that was so widely known," according to the Weekly Standard. "And Mr. Comey was concerned that a Democratic attorney general was asking him to be misleading and line up his talking points with Mrs. Clinton's campaign, according to people who spoke with him afterward."
Let's not get too righteous. Not everything is worth quitting over. Sometimes we just accept reality. We all have bosses and we've all rolled our eyes and did what we had to do at one time or another. But still, it would be interesting to know what James Comey might have done if Jeff Sessions, Donald Trump's attorney general, had ordered him to refer to the FBI's probe of possible collusion with the Russians as a "matter" not an "investigation."
We may never know, but he just might have at least threatened to resign. And if he actually did, it almost certainly would be in a very public way, making sure everyone knew precisely why he was walking out. And if a public news conference seemed a tad self-serving for the noble Mr. Comey, he could simply call a friend and suggest he leak details of what Sessions told him to the New York Times.
That's something James Comey knows how to do.
JWR contributor Bernard Goldberg, the television news reporter and author of several bestselling books, among them, Bias, a New York Times number one bestseller about how the media distort the news. He is widely seen as one of the most original writers and thinkers in broadcast journalism. Mr. Goldberg covered stories all over the world for CBS News and has won 10 Emmy awards for excellence in journalism. He now reports for the widely acclaimed HBO broadcast Real Sports.
He is a graduate of Rutgers University, New Brunswick, New Jersey and a member of the school's Hall of Distinguished Alumni and proprietor of BernardGoldberg.com.