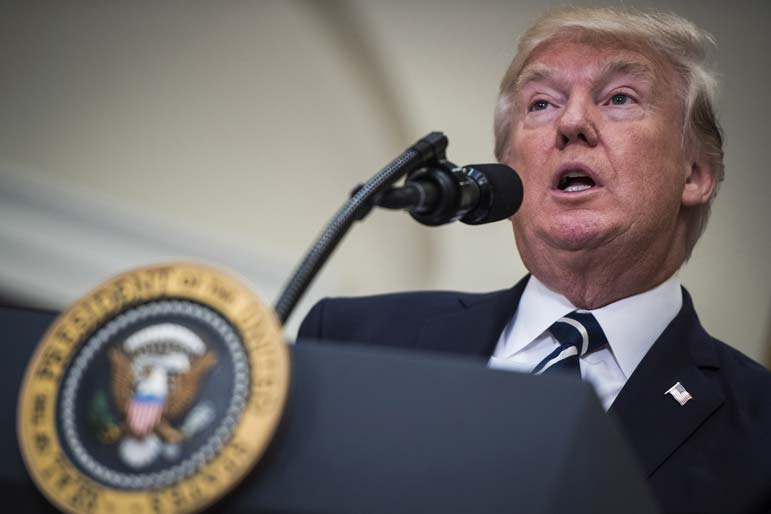 America doesn't lack for superhero movies
in the summer of 2019
: an X-Men sequel will premiere a few days from now, followed in July by another Spiderman instalment.
But what of the Democrats' search for a superhero of their own?
May I suggest: Aquaman?
Here's why the submariner seems appropriate (other than the film's preachy environmentalism): remove former Vice President Joe Biden and South Bend Mayor Pete Buttigieg from this Quinnipiac Poll of 2020 Democratic candidates and what one discovers is a field that's "underwater" (higher negatives than positives).
Biden's numbers: 49% favorable; 39% negative.
His rivals for the nomination:
Bernie Sanders: 41%-48%;
Elizabeth Warren: 32%-41%;
Kamala Harris: 27%-30%;
Beto O'Rourke: 20%-32%;
Cory Booker: 23%-31%;
Buttigieg: 23%-19%
Bill de Blasio: 8%-45%.
Trump also is in the poll, which was released last week. His positive/negative came in at 38%-57%, compared to 41%-55 in the first week of May.
What this suggests: come a year from now, when the Democrats either have settled on their presidential nominee or are in the closing days of doing so, we could be looking at two parties whose standard bearers' approval ratings are underwater.
And it begs this question with regard to Trump: what polling data is relevant to the man's political fortunes (this seems like a fair question to ask given that the recent federal election in Australia again has us asking why the pollsters got the outcome wrong)?
Let's take another look at that Quinnipiac Poll. On the economic front, 52% of respondents said they're better off today than they were in 2016 (only 21% said they're worse off). 71% of American voters rated the economy either excellent (22%) or "good" (49%). It's been 18 years since the same poll produced such bullish numbers.
But add Trump's name to the mix and the numbers work against the White House. Only 48% of voters approve of his handling of the economy; 40% approve of his handling of U.S. policy toward China (Trump's Iran-related approval is 37%); only 37% of voters approve of Trump's handling of foreign policy.
Those numbers could change should the President find common ground with the Chinese on trade practices and/or tensions in the Persian Gulf are eased.
It's these sets of numbers that should concern the Trump re-elect brain trust: 54% of Americans say they "definitely" won't vote for him next year. That includes 54% of independent voters (along with 94% of Democrats and 10% of Republicans).
But also unsettling are these results from a Monmouth Poll that came out last week: only 37% of voters believe Trump deserves a second term, while 60% want someone new in the White House; only 29% of poll respondents believe the nation's on the right track; 63% think we're on the wrong track.
So with those numbers in mind, some election prognosticators have concluded that Trump . . . will be reelected.

That includes a model that combines incumbency and gross domestic product growth rates, plus other forecasts that measured economic variables as well as the Electoral College.
About that model: it's the handiwork of Ray Fair, a Yale economist who predicted that Trump would win in 2016 (though he was off on the popular vote).
For 2020, Fair's model sees Trump receiving up to 56.1% of the popular votes. But in 2016, he likewise had Trump at 56%, only to see the candidate lose the popular vote to Hillary Clinton.
What all of this suggests:
Trump needs more policy victories so as to improve those "right track/wrong track" numbers;
Trump needs to figure out the disconnect with independent voters – is it policy or personality-based?
Trump isn't the only candidate with weak numbers – it would seem we have a skeptical electorate;
Another Trump election could make for more polling confusion;
Forget about wagering on Trump vs. Biden, or Trump vs. the Democratic filed. The real head-to-head struggle in 2020: Trump vs. Trump.