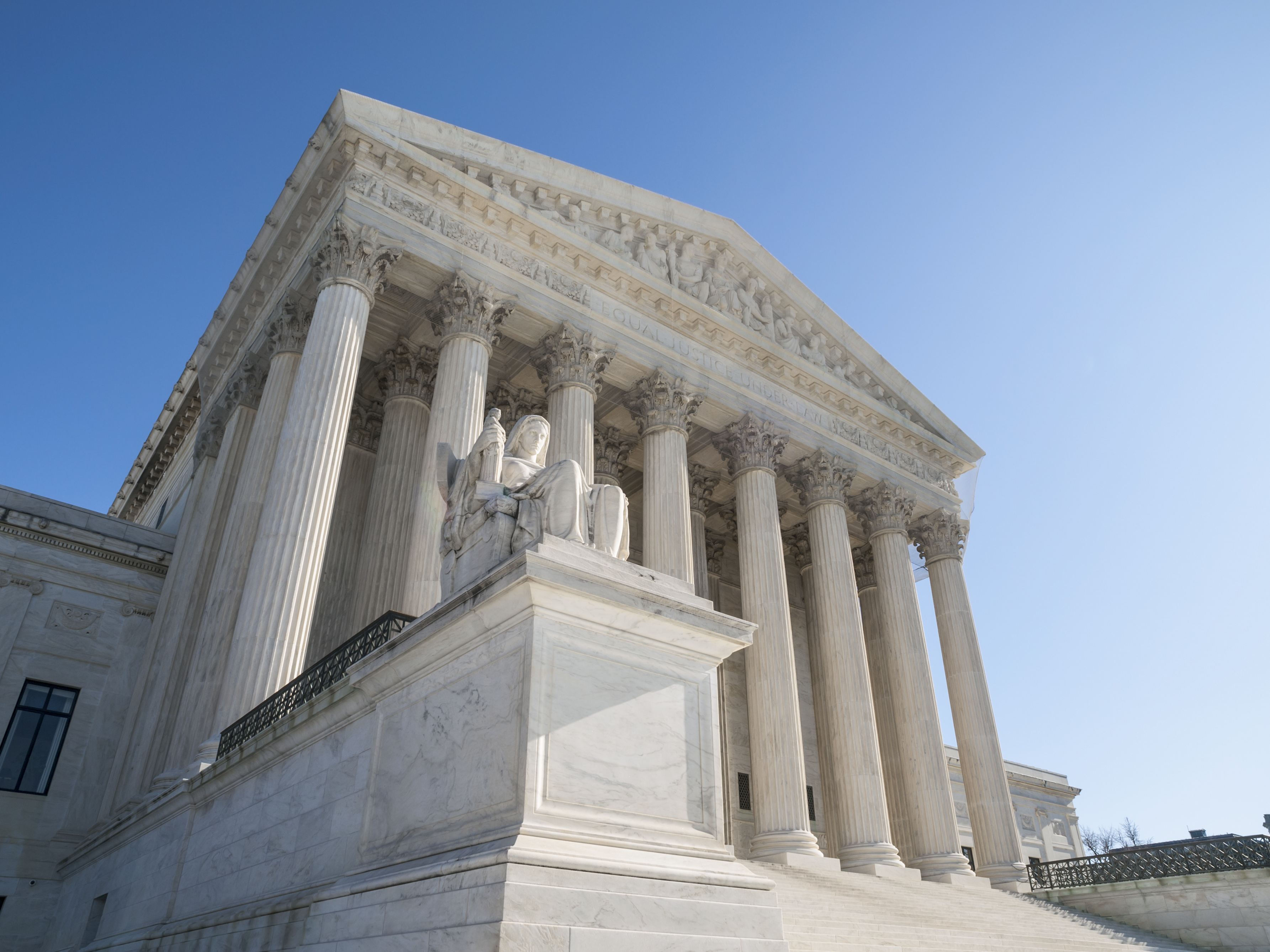 WASHINGTON - A lawyer cannot tell a jury that his client is guilty without the defendant's consent, the Supreme Court ruled Monday, no matter whether the evidence of guilt is overwhelming or that it would be a good legal strategy.

Such a decision belongs to the accused alone, the court ruled in a 6-to-3 decision written by Justice Ruth Bader Ginsburg.

"With individual liberty - and, in capital cases, life - at stake, it is the defendant's prerogative, not counsel's, to decide on the objective of his defense: to admit guilt in the hope of gaining mercy at the sentencing stage, or to maintain his innocence, leaving it to the state to prove his guilt beyond a reasonable doubt," Ginsburg wrote.

Robert McCoy, convicted of killing three members of his estranged wife's family, will get a new trial.

Despite McCoy's order to maintain his innocence, McCoy's lawyer Larry English told the jury in 2011 that McCoy had committed the murders. His hope was that being frank might convince the jury to convict McCoy of something less than first-degree murder and spare him from the death penalty in the sentencing phase of his trial

Ginsburg conceded that English faced a tough decision: "He had an unruly client and faced a strong government case."

McCoy was convicted of killing his estranged wife's mother, stepfather and son in 2008 after she had left him and gone into protective custody. Each of the victims was shot at close range.
In a 911 call, McCoy's mother-in-law, Christine Colston Young, could be heard screaming: "She ain't here, Robert! I don't know where she is! The detectives have her!" A gunshot was then heard on the 911 tape, and the call was disconnected.

A car later found to be McCoy's was seen leaving the area, and police officers discovered in the abandoned vehicle the phone that Young had used. McCoy was arrested in Idaho after hitchhiking rides from truckers. The gun used in the killings was found with him. In custody, McCoy tried to hang himself.

Still, Ginsburg wrote: "But McCoy insistently maintained: 'I did not murder my family.' Once he communicated that to court and counsel, strenuously objecting to English's proposed strategy, a concession of guilt should have been off the table."

Even if facing certain conviction, Ginsburg wrote, a defendant might still decide to take his chances, thinking that execution might be better than life in prison, or avoid "the opprobrium that comes with admitting he killed family members."

Ginsburg distinguished McCoy's case from one the court decided in 2004, in which Ginsburg also wrote the majority opinion. In Florida v. Nixon, the court said it did not violate the constitutional right of legal counsel when a lawyer conceded a client's guilt at trial. But in that case, the defendant was informed of the lawyer's strategy, and refused to either consent or object to it.

The Louisiana Supreme Court had referred to that decision in refusing McCoy's request for a new trial.

Ginsburg was joined by Chief Justice John Roberts and Justices Anthony Kennedy, Stephen Breyer, Sonia Sotomayor and Elena Kagan.

Justice Samuel Alito wrote a dissent, joined by Justices Clarence Thomas and Neil Gorsuch.
He said the majority had distorted the facts of the case. English acknowledged his client killed the family members, but argued he did not commit first-degree murder because he lacked the intent required of the crime.

"So the court's newly discovered fundamental right simply does not apply to the real facts of this case,"Alito wrote.

He also said the circumstances of McCoy's case were rare, like a "plant that blooms every decade or so."

But Ginsburg noted that three other state supreme courts had dealt with the issue in the past 20 years; Louisiana's was the first to ratify the lawyer's actions.

The case is McCoy v. Louisiana.