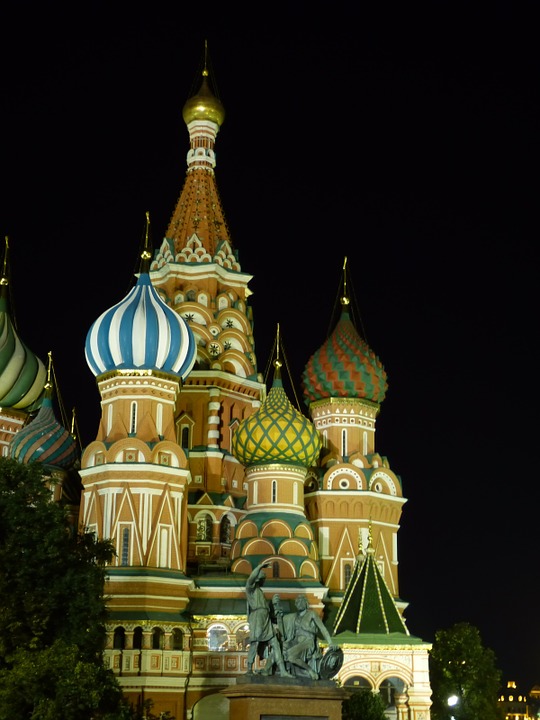 Democrats hate the fact James Comey is no longer the director of the FBI (and head of the investigation into the Trump administration's ties to Russia), but they are in a position to do little about it.
President Donald Trump can nominate a replacement, and Senate Republicans could conceivably appoint that replacement over every single Senate Democrats' objections. It only takes a majority vote to approve presidential nominations (thanks to Democrats ending this part of the filibuster in 2013). Senate Republicans have a slim, 52-vote majority.
But this is not a given. Senate Republicans are not universally applauding Trump's firing of his FBI director in the middle of the FBI's investigation into whether the Trump campaign colluded with Russia. Nor are they universally condemning it. Where GOP senators fall on either side of that line could mean the difference for Trump whether he gets his wish of a new FBI director, or the opposite of what he wanted: Republicans agree to appoint a special prosecutor.
Here's an early rundown of where GOP senators stand.

Sen. Richard Burr, R-N.C., the chairman of the powerful Senate Intelligence Committee, which is doing its own investigation into Russia, is "troubled" Trump fired Comey. From Burr's perspective, there was no justifiable reason to let him go in the middle of a critical investigation. He tweeted: Dir. Comey has been more forthcoming w/ information than any FBI Director I can recall in my tenure on the congressional intel committees.
In a second tweet, Burr added: His dismissal, I believe, is a loss for the Bureau and the nation.
Here's Sen. James Lankford, R-Okla., also a member of the Senate Intelligence Committee: "Director Comey has been the public face representing thousands of committed law enforcement officers and civil servants within the intelligence community. In the days ahead, the American people need clarity and deserve an explanation for his immediate firing."
Sen. John McCain, R-Ariz., chairman of the Senate Armed Services Committee: ""While the President has the legal authority to remove the Director of the FBI, I am disappointed in the President's decision to remove James Comey from office. James B. Comey is a man of honor and integrity, and he has led the FBI well in extraordinary circumstances."
And Sen. Bob Corker, R-Tenn., chairman of the Senate Foreign Relations Committee: "While the case for removal of Federal Bureau of Investigation Director James B. Comey laid out by Deputy Attorney General Rod J. Rosenstein was thorough, his removal at this particular time will raise questions. It is essential that ongoing investigations are fulsome and free of political interference until their completion, and it is imperative that President Trump nominate a well-respected and qualified individual to lead the bureau at this critical time."
These Senate Republicans are giving early indications they're not comfortable with Trump firing Comey in the first place, so it's a safe assumption they're going to be very circumspect about whom Trump nominates to replace him. And that could be a big problem for Trump, since the other option for Senate Republicans is to appoint an independent committee or prosecutor instead to investigate Russia.
Some House Republicans - who don't get to vote on Comey's replacement - are backing these skeptics up. Rep. Justin Amash, R-Mich., a conservative House Freedom Caucus member, said he's considering drafting legislation for Congress to set up an independent commission to investigate Trump and Russia. (But there are a whole lotta steps in between "considering drafting" and actually successfully getting Congress to vote to set up an independent commission.)
But other Senate Republicans saw things through Trump's perspective: Comey had made several mistakes with political implications (like mis-testifying to Congress last week about his reason for re-upping Hillary Clinton's emails before the election), and maybe it'd be better to start over.
Here's Sen. Roy Blunt, R-Mo., a member of Senate leadership: "Director Comey has served the country well in a number of different roles. Many, including myself, have questioned his actions more than once over the past year. I believe new leadership at the FBI will restore confidence in the organization and among the people who do the hard work to carry out its mission."
And here's Sen. Lindsey Graham, R-S.C., normally a Trump antagonist: "Given the recent controversies surrounding the director, I believe a fresh start will serve the FBI and the nation well. I encourage the President to select the most qualified professional available who will serve our nation's interests."
Trump needs pretty much all but two Senate Republicans to fall into this list. So far, most are staying silent
Perhaps the Senate Republican with the most say in what happens next had not much to say at all in the hours after Comey's firing.
Here's Senate Majority Leader Mitch McConnell, R-Ky., being noncommittal one way or the other: "Once the Senate receives a nomination, we look forward to a full, fair and timely confirmation process to fill the Director position. This is a critical role that is especially important as America faces serious threats at home and abroad."
What McConnell and all GOP senators say in the days ahead will likely determine whether Trump's decision to fire Comey plays out well for the president - or backfires.