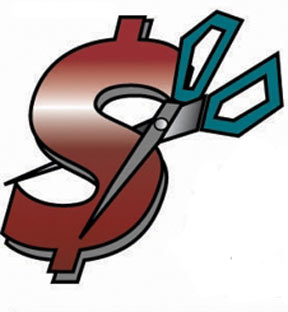 Memorial Day weekend is the unofficial launch of summer - and another of those holiday-linked long weekends retailers love to zero in on. And we say: Let the buyer beware.
Don't get us wrong. You'll find plenty of good stuff on sale (more on the best bargains later). But when we reached out to shopping experts to see what they had to say about this year's Memorial Day sales, there was one interesting blanket takeaway: The stuff you'd expect to be on sale at a really good price usually isn't.
Here are some of the worst things to buy at Memorial Day sales. Wait until later in the year to make a purchase and you're likely to save a bundle.
Computers. Now is not the time to buy that new desktop or laptop computer, says Benjamin Glaser of DealNews.com. "It's not that there aren't good deals out there; there are. But tech deals get much better later in the summer, particularly on laptop computers because of back-to-school,'' he says.
Adds Howard Schaffer, general manager of Offers.com: "If you wait until August or early September, you'll see much bigger discounts from computer suppliers. They're way more aggressive because they're competing against each other. We suggest not buying computers in May.''
Brent Shelton of Fatwallet.com also advocates waiting until later in the summer for that computer purchase. "This is also when student-teacher discounts can be applied," he says, "and many states have tax holidays for computers."
If an Apple product is on your wish list, definitely wait, says Glaser. Apple is expected to announce in June its next generations of laptops and the Apple Watch, which means older versions could soon be discounted.
Anything for the yard or deck. Sure, the discounts on grills, patio furniture, mowers and pool items look sweet on the pages of the Lowe's and Home Depot circulars. Retailers know we're eager to start the summer season, so they lower the prices - a little.
"Those are really just promotional prices to get foot traffic in the store,'' says Schaffer.
Instead, Schaffer and other deal experts say, wait until October or November to buy items for outdoor living. They'll be heavily discounted then and, depending on where you live in the U.S., you can get some use in the fall before packing away that new patio furniture until next summer.
We grilled our experts on, well, grills. Each one says you'll really be cooking with gas if you wait.
"If you want a hot deal on your outdoor barbecue, hold off until midway through the summer," says Courtney Jesperson of NerdWallet.com. "You'll still get plenty of use out of it and you're likely to get a lower price than you will at the start of the season."
An even better time to buy: "When summer is over," says Jesperson, "but that won't do you much good for this summer's hot dogs and burgers."
Swimsuits and summer apparel. Many folks will be eager to update their warm-weather wardrobes during Memorial Day Weekend sales, but it's best to wait.
"A lot of stores have their sales, but it's not their best sales [on summer apparel]," says Schaffer. "It's maybe 20%, 25% off on T-shirts, shorts and swimwear. You've got to be real careful on anything I call outdoor living. Stores act like these are big sales. They're good deals but not what we would consider amazing deals. If you're a true deal shopper you want to avoid that stuff in May."
Jesperson of NerdWallet agrees, suggesting swimsuit shoppers wait until June. "That's when Victoria's Secret hosts its extremely popular semi-annual sale. In the past, swimwear deals during this event have been blockbusters. Even if you miss this sale, you'll set yourself up for a better swimsuit deal if you wait until later in the summer, when retailers become more eager to clear shelves."
Tools. Hold off until Father's Day. It's the Black Friday of tools, experts say. Retailers know tools are the gift of choice for many dads - and will be heavily discounting them.
What you should buy during Memorial Day sales
Deal experts say you'll find your best savings on mattresses ("accept nothing less than 50% off and look for coupons that will stack on top of that discount," says Glaser), major appliances and small kitchen appliances (check the likes of Macy's, Kohl's, J.C. Penney and Williams-Sonoma, says Jesperson). Spring clothing also gets marked down to make room for summer fashions.
"This is the first point in the season where spring apparel that's been at full price goes on sale," says Glaser. "We're seeing sales at 50%, 60% off."
An unusually mild winter and wet spring in parts of the nation, particularly the Northeast, hurt retailers who are eager to rebound and are looking to do so via sales and discounts. Plus, spring apparel has been sitting on store shelves for months.
And is your refrigerator running?
"There are amazing deals Memorial Day weekend for major appliances,'' says Schaffer. "If your refrigerator, washer or dryer is getting old, we recommend you consider replacing it before it dies."
Bob Niedt is an editor at Kiplinger.