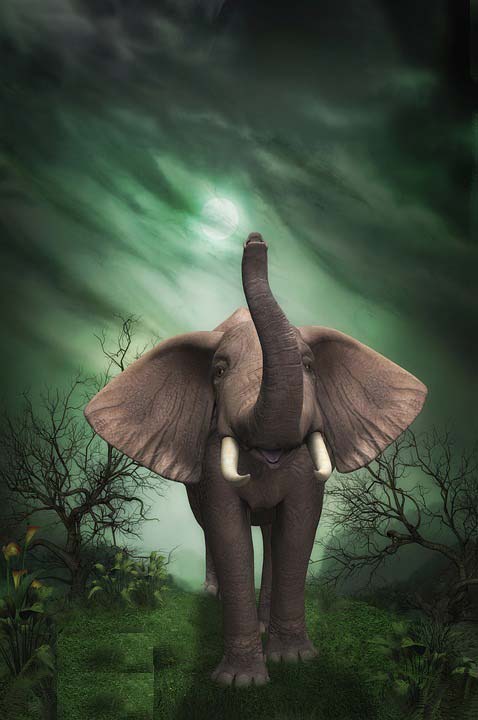 Republicans won a closely watched special election in Arizona Tuesday, turning back a spirited challenge from a first-time Democratic candidate to keep a U.S. House seat in GOP hands.

The Associated Press called the race on the basis of the Republican's lead in early voting. Debbie Lesko, a former state lawmaker, had the edge over Hiral Tipirneni, a Democratic physician making her first run for office, by 52.9 percent to 47.1 percent.

Cheers erupted at a private home in the western Phoenix suburbs at Lesko's election watch party, where Arizona Gov. Doug Ducey, R, and around 70 supporters had gathered.

"Here's to success. Here's to Republicans winning this year!" a jubilant Lesko told the group in a toast.

Republicans, rattled by the loss last month in a special election for a congressional seat in Pennsylvania, welcomed the results in Arizona as energized Democrats have turned even the most reliable GOP seats competitive. The GOP faces fierce political head winds, the drag of an unpopular president and the retirement of its House leader, Speaker Paul Ryan. R-Wis. The GOP control of the House is in jeopardy in November's midterm elections.

"Debbie ran a smart campaign and focused in on the issues that voters cared about, like having more take-home pay, fewer regulations and a secure border," Ryan said. "Her victory proves that Republicans have a positive record to run on this fall, and we need to spend the next seven months aggressively selling our message to the American people."

Republicans had been cautiously optimistic about prevailing in the 8th Congressional District where President Donald Trump won by 21 percentage points in 2016 and Trent Franks, who resigned last year, had won by 37 points. Still, the GOP took nothing for granted, with party committees and PACs investing more than $1.1 million in ads and get-out-the-vote efforts, and tapping Trump for robo-calls to voters.

Lesko will replace Franks, who stepped down in December after he reportedly offered to pay a female staff member $5 million to carry his child as a surrogate.

The president made a last-minute appeal for Lesko on Tuesday.
"Arizona, please get out today and vote @DebbieLesko for Congress in #AZ08. Strong on Border, Immigration and Crime. Great on the Military. Time is ticking down - get out and VOTE today. We need Debbie in Congress!" he said via Twitter.

Democrats, who did not invest in the race as heavily as they had in other special elections, said that the numbers represented a promising swing toward their party.

In the days leading up to the special election, Republicans ramped up the rhetoric in hopes of getting their voters to the polls.

On Saturday, Rep. David Schweikert, R-Ariz., told volunteers at Lesko's canvass launch that national liberals were using the special election to "radicalize" their base and raise money.

"It's a group from the other side of the country trying to get a bunch of people to give them $25 to build a bigger list for the next election," Schweikert said. "They basically are the parasite class using our community for their radical politics. We need to crush them."

In one of Lesko's final interviews before Tuesday's vote, she told conservative activist Lloyd Marcus that a victory could hold off the Democrats who had grown more confident after election upsets in Alabama, Pennsylvania and Wisconsin.

"Some of these radical groups really want to take over our country," Lesko said. "They use protesters. They lie. They're deceptive. They want to, in my opinion, destroy the principles that make this country great."
Strategists for both parties had expected Lesko to win. Republican optimism was based in large part on early voters, who had cast 154,076 ballots by Friday. Nearly half of the returned ballots, 48.5 percent, were cast by Republicans; just 27.7 percent were cast by Democrats. The average age of all district residents is 43; the average early voter was 68 years old.

In the race's final weeks, Tipirneni argued that crossover voters would keep the race close and give her a shot at an upset. Her campaign focused heavily on Medicare, telling voters that she would strengthen the program by allowing younger Americans to buy into it, and warning that the sort of tax cuts supported by Lesko would put the program at risk.

"In our office, not a day goes by that people don't come in and say, 'I'm a Republican, but I'm voting for you,' " Tipirneni told a local Fox News affiliate Sunday.

Lesko had the support of a trio of Republican groups that moved to shore up the seat after the upset win by Democrat Conor Lamb in a special election in Pennsylvania on March 13. Together, the Republican National Committee, National Republican Congressional Committee and Congressional Leadership Fund spent more than $900,000 on the Arizona race, almost all of it dedicated to turning out Republican votes.

In his robo-call, Trump warned that "illegal immigrants will pour right over your border" if Democrats win the House. "Nancy Pelosi wants to send a liberal Democrat to Congress to represent you," Trump says in the call, referring to the House minority leader. "We can't have that."