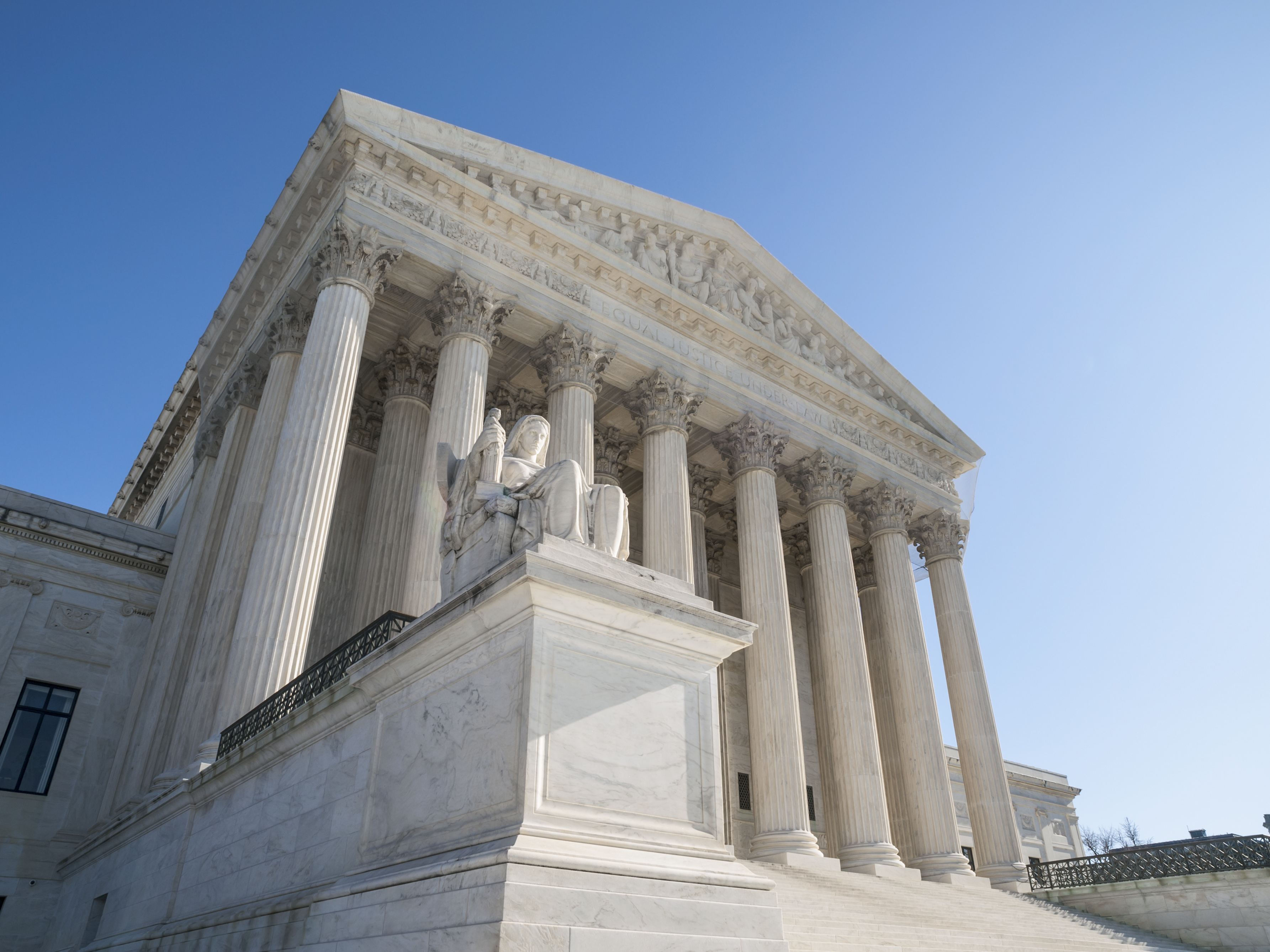 WASHINGTON - More than 40 states, the Trump administration and three justices have criticized the Supreme Court's 1992 decision that keeps states from collecting sales tax from retailers without a physical presence in those states, saying it is obsolete in an era of e-commerce.

But it was unclear after an hour of oral arguments Tuesday whether a majority of the court is ready to reverse the decision, or whether the issue of sales tax on online purchases is best left to Congress and the marketplace.

South Dakota has passed a law requiring retailers with more than $100,000 in annual sales or 200 transactions in the state to pay a 4.5 percent tax. It is meant to get the court to reconsider its decision in Quill v. North Dakota that says only retailers with a presence in the state can be forced to pay taxes in the state.

South Dakota Attorney General Marty Jackley told the court there was good reason to abandon the ruling, despite the court's reluctance to overturn its own precedents.

"First, our states are losing massive sales tax revenues that we need for education, health care and infrastructure," Jackley told the court. "Second, our small businesses on Main Street are being harmed because of the unlevel playing field created by Quill, where out-of-state remote sellers are given a price advantage."

But he was met with a surprising level of skepticism.
"Isn't the problem not Quill but the fact that you don't have a mechanism to collect from consumers?" asked Justice Sonia Sotomayor, noting that purchasers are technically still required to pay the tax. "So find a way to collect from them."

Justice Samuel Alito noted that despite the court's ruling, Congress could pass legislation that allows the collections.

When Jackley said Congress has failed to act, Justice Elena Kagan said that did not help his case.

"This is a very prominent issue which Congress has been aware of for a very long time and has chosen not to do something about that," Kagan said. "And that seems to make . . . your bar higher to surmount, isn't it?"

And Chief Justice John Roberts said all agree that more and more large retailers - led by the biggest one, Amazon.com - are collecting sales tax even in places where they do not have a physical presence. (Amazon's founder, Jeff Bezos, also owns The Washington Post.)

Perhaps noncompliance has "peaked," Roberts said, and the problem is "diminishing rather than expanding."

Several justices said the court was not in a position to offer a "tailored" response. Overturning Quill, they said, would allow states to go far beyond the model legislation that South Dakota passed, requiring collection by retailers with a single sale in a state or perhaps trying to force the companies to comply retroactively.

Jackley and Deputy Solicitor General Malcolm Stewart tried to counter those hypotheticals.

"Nobody on the other side is even contending that if every state did exactly what South Dakota has done, that the burdens would be exorbitant," Stewart said.

Three justices - Anthony Kennedy, Clarence Thomas and Neil Gorsuch - have questioned the wisdom of Quill. Justice Ruth Bader Ginsburg seemed ready to join them.

If time has shown the court's decision to be out of touch with a new reality, Ginsburg said, "Why should the court which created the doctrine say: Well, we'll let Congress fix up what turns out to be our obsolete precedent?"
Kennedy said he had not heard anyone say that the Quill decision, which referred to sales from mail-order catalogs, was correct, only that Congress could fix it.

"The assumption of many of these questions is that Quill is incorrect, but that doesn't make any difference," Kennedy said. "And I'm suggesting that it does make a difference when Congress acts" that the court has made the proper constitutional decision.

South Dakota sued three large online retailers - Wayfair, Overstock and Newegg - for not complying with its new law. The lawyer representing them, George Isaacson, said it would be expensive and difficult for online companies to comply with the sales tax regimes of more than 12,000 taxing jurisdictions across the country.

But Gorsuch said "there are a lot of retailers that have to comply with lots of different jurisdictions' rules," and he wondered why the court should favor one business model over another.

Justice Stephen Breyer said conflicting estimates on the amount of revenue lost and on the cost to businesses of complying with state requirements made the case difficult.

"When I read your briefs, I thought, "Absolutely right,' " Breyer told Jackley. "And then I read through the other briefs, and I thought, "Absolutely right." And you cannot both be absolutely right."

The case is South Dakota v. Wayfair.