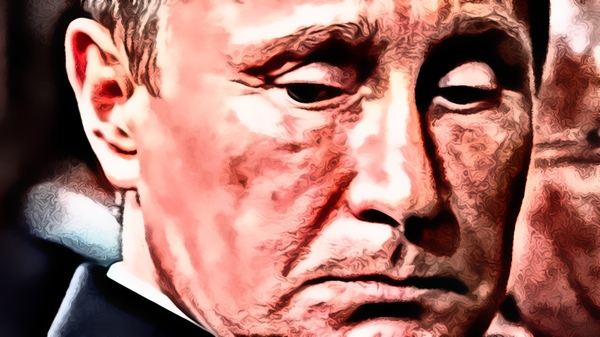 Nikki Haley, the U.S. ambassador to the United Nations, said Sunday that the United States will place more sanctions on Russia this week related to its support for Syria's chemical weapons program.

Speaking on CBS News' "Face the Nation" program, Haley said the sanctions are imminent, targeting Russian companies that have helped the government of Syrian President Bashar al-Assad make and deploy chemical weapons like those that spurred the United States and its allies to launch more than 100 missiles at Syria over the weekend.

"You will see that Russian sanctions will be coming down," Haley said.

Treasury Secretary Steven Mnuchin "will be announcing those Monday, if he hasn't already," she added. "And they will go directly to any sort of companies that were dealing with equipment related to Assad and chemical weapons use. I think everyone is going to feel it at this point. I think everyone knows that we sent a strong message, and our hope is that they listen to it."

Haley has been one of the strongest voices accusing Russia of enabling the Syrian government in its use of chemical weapons in the civil war that is now in its seventh year. Russia has vetoed at least six resolutions in the U.N. Security Council regarding chemical weapons. The Russian vetoes have been one of the main irritants in strained relations between Washington and Moscow, with Western diplomats accusing Russia of trying to protect the Assad government.
The Trump administration has placed sanctions on Russian individuals and entities, including penalties last month targeting Russian oligarchs who are close to President Vladimir Putin. But the rollout of new sanctions is usually closely guarded, in part to prevent people subjected to them from quickly moving their money around. There was no immediate comment from the Treasury Department.

On the "Fox News Sunday" program, Haley again slammed Russia, accusing it of enabling the Syrian government to use chemical weapons without worrying about blowback at the United Nations.

"Assad knew that Russia had its back, Assad knew that Russia would cover for them at the United Nations, and Assad got reckless, and he used it in a way that was far more aggressive," she said. "We have to be conscious of the fact that we can't allow even the smallest use of chemical weapons."

Haley said President Donald Trump is prepared to strike Syria again if that happens, though she declined to say how the United States would respond to the use of conventional weapons.

"We of course know that our work in Syria is not done," she said. "We know that it is now up to Bashar al-Assad on whether he's going to use chemical weapons again. And should he use it again, the president has made it very clear that the United States is locked and loaded and ready to go."

Haley also said the United States would not pull its troops out of Syria before three goals have been accomplished: defeating Islamic State militants, ensuring chemical weapons will not be used and maintaining the ability to watch Iran.

The aim, she said, is "to see American troops come home, but we are not going to leave until we know we have accomplished those things."