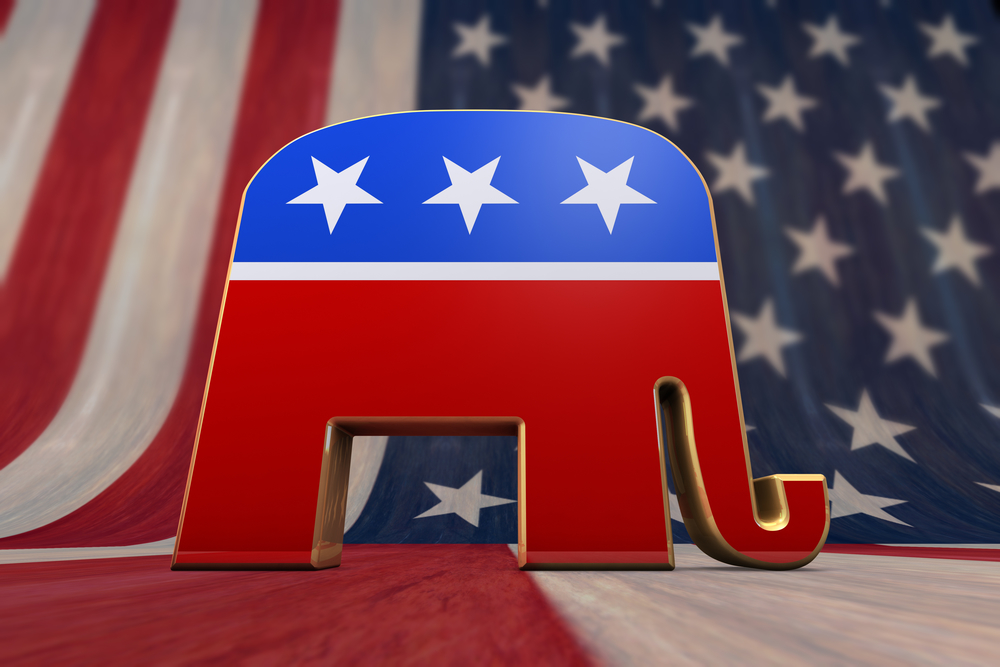 Quietly, out of sight of those who follow the national media, Republicans are gaining in five key Senate races for seats now held by Democrats in states Trump carried. In West Virginia, Indiana, Missouri, Montana and North Dakota, Democratic incumbents are either behind a "generic" Republican candidate or the actual likely GOP nominee.

Each of these states has a strong Republican bent and, in some, the Democratic incumbent won almost by accident six years ago.

In each state, the Democratic incumbent was elected claiming to be above party and pledging to overcome the partisan gridlock in Washington. Every one of them promptly went to the Senate and voted the party line against the Trump tax cuts. This vote, more than any other, has come to epitomize the fraudulence of their declarations of independence.

West Virginia Senator Joe Manchin was a popular middle-of-the-road governor when he ran for Senate in 2012. He clinched his election victory with an ad featuring him shooting a rifle at a target called "Obamacare." But in the Senate, he voted to keep the requirement that everyone have health insurance and voted against repeal of Obamacare. That vote, plus his opposition to the tax cut, has landed him in real trouble.

In the February Survey Monkey poll, Manchin was losing to a "generic" Republican 52 to 43. (In such cases, the question is: Who would you vote for Joe Manchin, the Democrat, or a Republican running against him?)

Congressman Evan Jenkins is vying with Attorney General Patrick Morrisey for the GOP nomination.

West Virginia has gotten more and more Republican since President Obama's anti-coal stance alienated the state.

Indiana Democratic Senator Joe Donnelly got elected in 2012 after Republican Richard Mourdock made a stupid comment about rape and abortion right before the election. Otherwise, Indiana is a solidly Republican state.

And it shows up in the polling. Survey Monkey's February 2018 poll has a generic Republican ahead of Donnelly, 51 to 45. The actual GOP nominee will likely be either of two congressmen: Luke Messer or Todd Rokita.

Donnelly will have a very hard time explaining to Indiana why he opposed the Trump tax cut.

In 2018, it looks like Montana Senator Jon Tester will lose his seat, completing the Republican comeback that began in 2014 when Steve Daines took the other Senate seat from the Democrats.

He trails a generic Republican, 55-to 42. The GOP Senate field has several relatively unknown candidates including Matt Rosedale, who may have a slight edge because he ran for Congress in 2014. Also contending are Troy Downing, a businessman, and Russell Fagg, a former district judge.

Tester is running a TV ad about how Trump has signed some bills he sponsored. But as with most Democrats posing as independent, he is being shown up by his opposition to the tax cut.

North Dakota Senator Heidi Heitkamp is trailing in two of three recent polls against her likely Republican opponent, Congressman Kevin Cramer. In this battle of two statewide elected officials, the Democrat has a steep uphill climb.

Two February polls showed opposite results. Gravis has Heitkamp ahead by 43 to 40, while The Tarrance Group has Cramer up by 49-44.

Once again, Heitkamp's vote against the tax cut is the litmus test that puts to rest all speculation that she strays from the Reid-Schemer-Obama party line.

In likely the worst give-away of 2012, Missouri's Claire McCaskill was re-elected in the increasingly Republican state of Missouri after her opponent said that raped women don't get pregnant. Now, facing Attorney General Josh Hawley, she won't have such a sap for an opponent.

McCaskill has trailed in six of eight head-to-head polls, losing the February Survey Monkey poll by eight points.

Against these five likely Republican takeaways, only in Nevada is there a serious chance of a Democratic victory for a Republican seat.

Dick Morris, who served as adviser to former Sen. Trent Lott (R-Miss.) and former President Clinton, is the author of 16 books, including his latest, Screwed and Here Come the Black Helicopters.