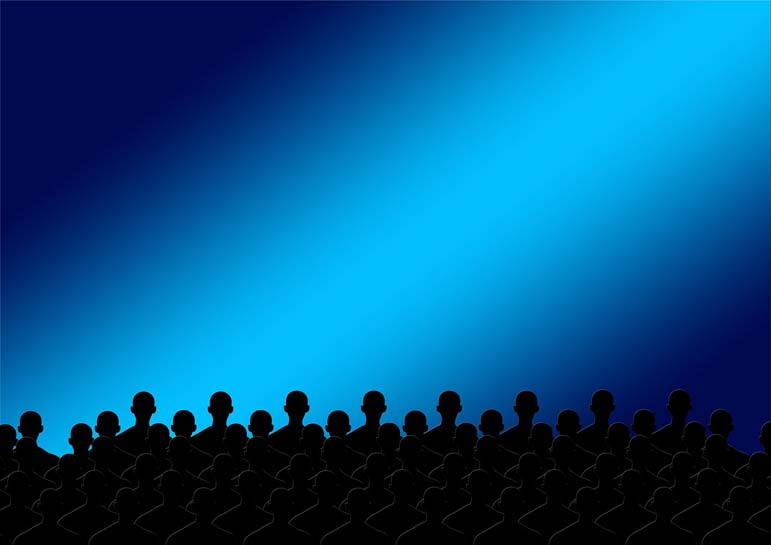 With this year's Academy Awards behind us, it's a good time to look further back, at the movies celebrating the 25th anniversary of their release. Some of the 1993 films below represent truly excellent cinema; some are so-so. But all are worthy of conversation and reflection today.
Here, then, is my second annual list of 25-year-old films whose lessons I recommend -- together with the person or persons I recommend each one for:
• For those who consider their political adversaries vicious monsters they dare not approach, "The Sandlot." Too many today have forgotten the childhood cycle of cooperation, risk and discovery. If kids can do it, the rest of us can too. True, sometimes the dog in the next yard really is a beast you should stay away from. But sometimes, when you finally knock on the door, this happens.
• For those who need a reminder of what real struggle is, "The Piano." A wonderful story of perseverance and triumph over the odds. Well-deserved Oscars for both Holly Hunter and Anna Paquin, then 11. Not many actors could pull off this scene without melodrama. Lovely music too.
• For those who worry about the consequences of out-of-control technology, "Jurassic Park." I mean, seriously. What else? Because Steven Spielberg's interpretation of Michael Crichton's best-seller is so tense and thrilling, it's easy to forget that the film preserves the novel's cautionary message about technocratic hubris. The special effects have aged well. Also, vintage Jeff Goldblum.
• For those across the political spectrum who have grown alarmingly casual about how they toss around the words "Nazi" and "fascist," "Schindler's List." Spielberg's Holocaust masterpiece is difficult to watch but impossible to turn away from, in part because of the power of the narrative, in part because of the rich interplay between Liam Neeson and Ralph Fiennes. And don't forget Embeth Davidtz, who was overlooked when Oscar nominations were handed out despite two incredible "basement" scenes, one with each of the stars.
• For those who need a reminder of the satisfactions of pursuing a dream that others think your background makes impossible, "Cool Runnings." Played largely for comedy but based on the true story of the Jamaican bobsled team.
• For those who need a reminder of the costs often imposed by the pursuit of excellence and duty, "Remains of the Day." In any other year, Anthony Hopkins and Emma Thompson would have received Academy Awards for their portrayal of the two servants in a British country house whose relationship cannot survive Hopkins's commitment to his duties. Their ability to invest the simplest work-related conversation with a painful romantic tension is like nothing I have seen on the screen.
• For those who think all the world's problems would be solved if we were just nicer to one another, "Demolition Man": A zany reminder of how oppressive the society of the sweet can be. A delightfully over-the-top Wesley Snipes; don't overlook the "all restaurants are Taco Bell" scene.
• For those who still doubt that a truly deep and profound love can come in many different forms, "Philadelphia." A well-deserved Oscar for Tom Hanks as a gay lawyer dying of AIDS, and don't forget Denzel Washington's remarkable turn as the lawyer's lawyer.
• For those who need a reminder of just how complex and full of intrigue the innocence of childhood can be, "The Secret Garden." A lesson well worth remembering when we consider how little complexity we grown-ups seem willing to accept in an era when every issue is reduced to applause lines. Maybe our children know more than we do. (Runner-up: "The Last Action Hero.")
• Next, just like last year, let's add a small political collection, with the hope of helping those on either side of the ideological divide gain some further understanding of the other:
- "Falling Down": A film conservatives should watch to understand how liberals think conservatives think. Middle-class white male gets angry, goes on rampage, but the triggering grievance is trivial. Worth seeing for the we've-all-been-there "That's not our policy" scene.
• "Dave": A film conservatives should watch to understand how liberals think liberals think. The government could do so much good (guaranteed jobs for all!) if only kind progressive people who care about other people were running things. A bravura performance from Kevin Kline, and a deliciously evil Frank Langella.
• "In the Line of Fire": A film liberals should watch to understand how conservatives think conservatives think. Clint Eastwood, as an aging Secret Service agent, is a stand-in for a generation determined to stick to the values it grew up with. ("The whole damn country was different.") Intricate cat-and-mouse between Eastwood and John Malkovich, who plans to assassinate the president. (Trigger warning: Eastwood's character intentionally mistakes a female Secret Service agent for a secretary, because "I just wanted to see if she had a sense of humor.")
• "Needful Things": A film liberals should watch to understand how conservatives think liberals think. If somebody promises to give you what you want free, chances are you're not getting what you think. (Money quote: "Everybody is insane everywhere!")
• Finally, for all of us, especially those who find the present moment so dreary that every day seems exactly the same, and see the era a winter dark and bereft of hope, "Groundhog Day." The lesson is that we can emerge with joy, but to do so must seek truth and beauty in the small ... and within.
Honorable mentions: "A Bronx Tale," "Carlito's Way," "Farewell My Concubine," "Free Willy," "Life With Mikey," "Mrs. Doubtfire," "Sleepless in Seattle," "The Age of Innocence," "The Dark Half," "The Firm," "What's Love Got to Do With It?"
Comment by clicking here.
Stephen L. Carter is the William Nelson Cromwell Professor of Law at Yale, where he has taught since 1982. Among his courses are law and religion, the ethics of war, contracts, evidence, and professional responsibility. His most recent book is The Violence of Peace: America's Wars in the Age of Obama (2011). He is an author and Bloomberg View columnist.