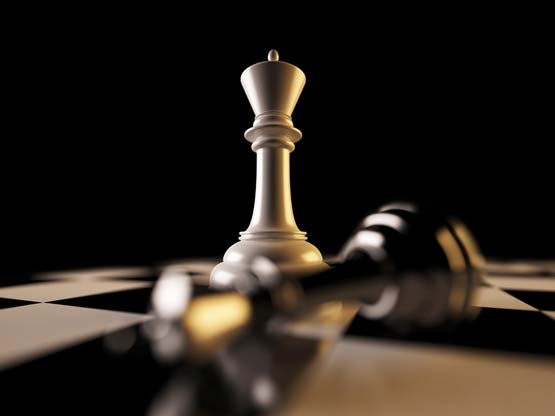 JERUSALEM — Israeli Prime Minister Benjamin Netanyahu, his party trailing in polls leading up to Tuesday's vote, entered the final two days of his campaign Sunday with one card still unplayed: Israel's complicated electoral system, which doesn't guarantee that the party with the most seats in the Knesset forms the government.
The final polls published ahead of the election Tuesday gave opposition leader Isaac Herzog the edge, with his Zionist Union alliance likely to win four more seats than Netanyahu's Likud party when the votes are counted.
But that does not mean victory, unless Herzog can form a governing coalition. Neither Likud nor the Zionist Union will win anything near the 61-seat majority of the 120-seat Knesset required to form a government. So the question becomes which candidate, Herzog or Netanyahu, is more likely to persuade enough of Israel's smaller parties to join a coalition that commands at least 61 votes.
That candidate is most likely to get the nod from Israel's president, Reuvin Rivlin, a Likud party member who assumed the post in July.
In a last-minute push to get out the vote for his party, Netanyahu on Sunday addressed thousands who gathered in Tel Aviv, warning that if the gap shown by the polls was not closed "there is a real danger that a leftist government will come to power."
"This is a fateful struggle," he said. "We can close this gap."
Herzog, who has accused Netanyahu of ignoring the economic hardships of ordinary Israelis, pledged a fight against poverty in a visit with social activists.
In the 2009 elections, Tzipi Livni, now Herzog's alliance partner, but then the head of the centrist Kadima party, won 28 seats, one more than Netanyahu's Likud. But Netanyahu was able to form a majority coalition with rightist and religious allies, becoming prime minister.
This time around, Netanyahu again might have an advantage in forming a coalition with rightist and ultra-Orthodox parties who are his natural allies. The numbers are similar, with polls predicting about 26 seats for the Zionist Union, compared with 22 or so for Likud.
But he now trails in the polls by more seats and with the election hinging in no small way on economic concerns, a strong showing by the Zionist Union could give Herzog a first crack at forming a government and that would likely draw smaller parties to him.
A possible kingmaker is Moshe Kahlon, a former Likud member whose new center-right party, Kulanu, is projected by the polls to gain 8 to 11 seats. A former communications minister, Kahlon won broad popularity by opening Israel's cellphone market to competition, which led to lower rates. He promises to go after more monopolies if elected and is making an open bid to become finance minister.
Analysts say Kulanu has been drawing support from former Likud voters disappointed by Netanyahu's economic performance and troubled by the high cost of living and rising housing prices.
Kahlon has not said whether he will endorse Netanyahu or Herzog for prime minister after the election, but his support could be crucial to forming a majority in the Knesset.
Another key player could be a newly formed alliance of four Arab parties, whose joint slate has been projected by the polls to win as many as 13 seats, possibly becoming the third largest faction in the Knesset.
While it is not expected to join a new government, the Arab bloc could provide crucial support for a Herzog-led coalition, denying Netanyahu a ruling majority.
Yesh Atid, a centrist party that surged to become the Knesset's second-largest faction in elections in 2013, has rebounded from an early slide in the polls and could throw its weight behind a Herzog-led coalition with as many as 12 seats. The party leader, Yair Lapid, was finance minister in Netanyahu's outgoing government but was fired after a series of run-ins with the prime minister.
Two fervently-Orthodox parties, Shas and United Torah Judaism, have allied with Netanyahu in the past and are likely to support him again, along with a newly-formed fervently-Orthodox splinter faction, Yahad. Shas is projected to win as many as nine seats and United Torah, possibly seven.
Netanyahu is also assured the support of Jewish Home, a rightist pro-settlement party that was a major partner in his outgoing government and now is projected to get 12 seats.
Yisrael Beiteinu, a party representing Russian-speaking immigrants led by Avigdor Lieberman, the outspoken Israeli foreign minister, has dropped precipitously in the polls after a police investigation of alleged corruption in its ranks. Lieberman formed a joint slate with Netanyahu in the 2013 election, but now faces possible elimination if his party does not make the four-seat threshold required to enter the Knesset.
Polls suggest that Meretz, a small leftist party, faces a similar risk as potential voters desert it for the Zionist Union. Meretz has said it will endorse Herzog for prime minister.
If neither Herzog nor Netanyahu manage to cobble together a majority coalition, they could be compelled to join forces in a unity government, possibly alternating in two-year terms as prime minister.
Joel Greenberg
McClatchy Washington Bureau
(TNS)
Comment by clicking here.