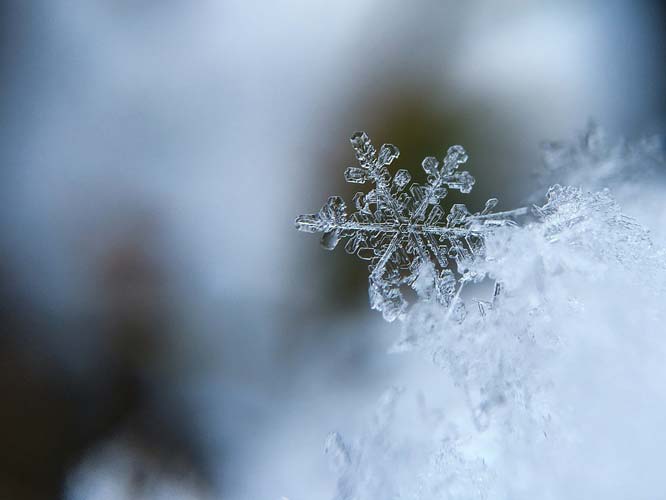 Bitter cold in Minneapolis last week with a high of nine below one day, which is colder than a witch's body part, but we do have central heating in our building and I am no longer employed as a parking lot attendant as I was when I was 19, responsible for herding drivers into double straight lines as a bitter wind blew across the frozen tundra, and so, as we in Minnesota often say, "It could be worse."
Especially if you were married to a witch.
A beautiful snowfall moved in Sunday around twilight and my love and I took the long way home from the store where we'd stocked up on provisions and drove around the lakes to admire the whiteness descending through the streetlights' glow than which there is nothing in nature more beautiful. It belonged in a movie, a love story about a man and a woman caught in scandal, besieged by the opposition of their families, who come to a friend's house for shelter from the storm and realize that the storm is beautiful. The trouble they're in is utterly lovely because they have each other and the snow gives them an excuse to hide out.
In Minnesota, we dream of someday being snowbound, unlikely as it is with our enormous investment in snow-moving equipment. Even in the counties along the Canadian border, it'd be hard to get snowbound for more than a few hours. Nonetheless, something in us wants to be stranded, separated from civilization, roads impassable, power lines down, no computer, the cellphone battery slowly running down, until we find ourselves back in the 19th century or even a Middle Ages crisis with just a wood fire, some beer and cheese, and us ignorant peasants hunkered around it, telling dirty stories like in Chaucer's "Canterbury Tales."
Severe cold weather gets a person's attention and encourages intelligent adaptation to real-life conditions by threatening genuine misery if, for example, you venture outdoors in your bloomers to tinkle in the shrubbery. This is part of the problem with our government today: it would work better if the national capital were Buffalo. Washington was chosen for its proximity to Mount Vernon: the Father of Our Country was looking for an easy commute. The temperate climate of D.C. encourages dreaminess and dramatic posturing and blather. If elected officials had to walk out of their warm homes, get into a freezing-cold car, start it, and drive on icy roads to the Capitol, it would give them a better sense of the real world.
I know about this because I was young and headstrong once and we boys considered it definitely not cool to dress warmly. Cool guys ignored winter and traipsed around hatless, gloveless, scarfless, jacket unbuttoned, hopping around snowdrifts in their sneakers, making no concessions to winter whatsoever. You smoked cigarettes, you drove fast, you didn't dress warm, you were cool.
Being cool is ultimately a bore. I used to be cool and I know. It is much more interesting to dress warmly and be able to wander around and look at the world and not think about your discomfort. I have a pair of insulated boots made in Canada so the instruction booklet is bilingual and I see that the boots (made of rubber, or "caoutchouc") are of "première qualité" and "tres robuste" in "temps tres froid" even in "L'Arctique." It puts a whole new shine on winter to think of it in French: it makes bitter cold, or "froid mordant," less mordant, according to Sigmund Froid.
Wearing big boots, I feel clubfooted at first as Frankenstein's monster must have felt when he broke out of the laboratory, but at least I'm warm. I am trudging along in my peasant boots, enjoying the 19th century. I walk into the park and look at the snow descending quietly and the trees laced with white and think of Robert Frost's famous poem about stopping by woods on a snowy evening. He wrote: "I know the guy who owns these woods. He lives in the village. I just like looking at it. My horse thinks I'm nuts, stopping on a dark night with nobody around. It's rather quiet. The woods are lovely, dark, and pretty thick. But I said I wouldn't be gone long and so I better get a move on." Something like that. Winter is inspiring. Hundreds of poems have been written about standing on the beach and looking at the waves and I can't remember a single one of them.
Every weekday JewishWorldReview.com publishes what many in the media and Washington consider "must-reading". Sign up for the daily JWR update. It's free. Just click here.
(COMMENT, BELOW)
Garrison Keillor is an author and radio personality.