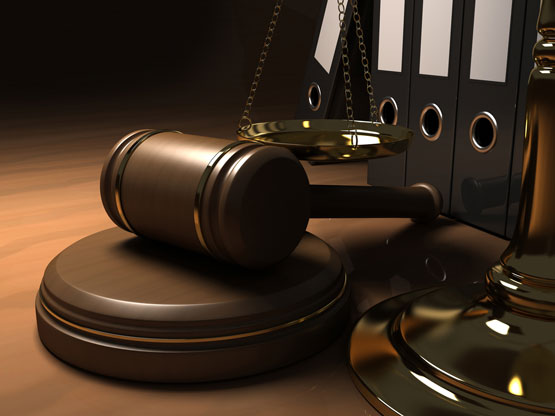 The "eighth man" in the much-talked-about Trump Tower meeting of June 2016 is suing a guest on MSNBC for accusing him of towering feats of money-laundering. Ike Kaveladze, a Georgian-American businessman, is the "the major person who has been responsible for money laundering from Russia and other post-Soviet countries," alleged University of California at Berkeley professor George Lakoff during the Jan. 3 edition of Chuck Todd's "MTP Daily" on MSNBC.
Kaveladze objected. "Lakoff's false statements, wholly unresponsive to the question Todd asked, were completely lacking in factual basis, as Lakoff knew at the time, and were malicious in nature," charges the lawsuit, which was filed Tuesday in an Orange County, California, court.
The episode began with an "MTP Daily" segment about the mechanics of Twitter, particularly as they relate to the 45th president. It was early January, and President Donald Trump had started the year with an exhaustive string of tweets. So Todd consulted Lakoff, a linguistics expert who'd devised four baskets - a social media taxonomy of sorts - for classifying Trump's tweets: preemptive framing, diversion, deflection and trial balloon.
So far, so perfectly unobjectionable. Things got a touch more edgy, however, when Todd pressed Lakoff on the scandals that Trump might be hoping to downplay by drawing people's attention to his . . . tweets. Lakoff proposed a possibility based on the story du jour: In his best-selling book "Fire and Fury: Inside the Trump White House," Michael Wolff had quoted former White House strategist Stephen Bannon as predicting the Russia investigation would delve into possible money-laundering activities by Trump associates. "You realize where this is going," said Bannon. "This is all about money laundering. Mueller chose [senior prosecutor Andrew] Weissmann first and he is a money-laundering guy. Their path to f-ing Trump goes right through Paul Manafort, Don Jr. and Jared Kushner . . . It's as plain as a hair on your face."
Here's how, during the MSNBC interview, Lakoff described the issue from which Trump was attempting to steer national attention:
"Right now, President Trump is in a noose. It's the money laundering noose that's tightening around his neck. It shows up not just in Bannon's point about money laundering and also in the Fusion [GPS] point about money laundering in the New York Times op-ed today, but also in the fact that the main money launderer, Ike Kaveladze, was at the Trump Junior meeting in Trump Tower. He's the eighth man there.
He is the major person who has been responsible for money laundering from Russia and other post-Soviet countries. And in addition, he set up over 2,000, you know, phony shell corporations with bank accounts and helped use that money in the bank accounts for the people doing the money laundering from Russia to get luxury apartments and luxury condos. The fact that he was invited by Trump Junior to that meeting indicates that Trump Junior knew him well."
Ike Kaveladze was indeed the eighth person at the Trump Tower meeting in June 2016, as Rosalind S.. Helderman and Tom Hamburger reported in The Washington Post last summer. He is employed by a Russian real estate company - the Crocus Group - and was included in a 2000 Government Accountability Office report investigating Russian money laundering. As Helderman and Hamburger reported, Kaveladze's work for the Delaware company International Business Creations came under scrutiny in the report.
After Kaveladze's presence at the meeting came to light, former Sen. Carl Levin, D-Mich., explained the backstory behind the GAO report in a Facebook post:
"I asked GAO to review shell corporations and how their bank accounts are set up. GAO came across the numerous corporations and bank accounts established by Irakly Kaveladze on behalf of people in Russia. As GAO reported, Kaveladze established some 2000 U.S. corporations and bank accounts for a number of them. The owners of those accounts then moved some $1.4 billion through those accounts. Kaveladze claimed he did all this without knowing for whom he was doing it. Based on the example of Kaveladze, who was in a sense the poster child of this practice, and other examples we uncovered over the years, we've been trying for decades to end the hidden ownership of American corporations."
In any case, Kaveladze wasn't criminally charged as a result of the GAO inquiry, attorney Scott Balber told the Post reporters. "There has never been any indication that he did anything wrong," Balber said. "From his perspective, it was a big nothing."
In an interview, Balber hammered Lakoff for "the most out-of-the-blue, unprovoked, utterly baseless statement you can imagine."
"It's inexplicable and can only be motivated by outright, actual malice," said Balber, who is representing Kaveladze in the complaint. Based on the GAO report, Balber said, there have been lots of statements about Kaveladze's actions, though he claims his client has taken a "conservative" approach to challenging them. "Lakoff's statements are so far beyond the pale that it's appropriate to hold him accountable for what he has said."
As for the medium, Balber riffed, "I don't want to indict cable news generally, but I agree that there are people put on the air and mic'd up who say things outside of their expertise with no basis whatsoever. I might as well ask my taxi driver about what he thinks about the Russia investigation."
MSNBC is not listed on the suit as a defendant and, though Balber intends to petition the network to take the transcript from its website, he said he has no reason to believe "MTP Daily" knew Lakoff would broach the topic of Kaveladze's business practices in a chat about the president's Twitter practices. The "primary objective" of the complaint, Balber said, is to secure a retraction and an apology from Lakoff. However, he added, "Mr. Kaveladze has suffered real economic loss and is prepared to pursue that."
If so, he will encounter legal resistance. Travis LeBlanc, a partner with the high-profile New York law firm Boies Schiller Flexner LLP, tells the Erik Wemple Blog via email: "This is the United States of America. We will vigorously defend against this baseless lawsuit attacking Dr. Lakoff's First Amendment rights. More importantly, during the course of the litigation, we look forward to demonstrating the accuracy of Dr. Lakoff's statements."

Previously:

• 12/11/17: CNN lands huge scoop on Donald Trump Jr. Moments later, it collapses
• 11/06/17: Everyone's talking about Bill O's TV future, but what about his accusers?
• 09/05/17: The New York Times still owes Sarah Palin an apology
• 06/27/17: Major ramifications for a story gone wrong
• 11/09/16: Election Day, cable news' nadir
• 11/02/16: Some questions for CNN on Donna Brazile
• 11/01/16: With question-leaking, CNN has a scandal on its hands
• 10/21/16: Clintonistas can't handle journalism
• 04/26/16: Trump giving Megyn three weeks to afford her all the necessary research time needed to pulverize
• 01/25/16: Lowry: Debate establishment is 'terrified' of Donald Trump
• 12/29/15: NYT magazine editor: 'It's safe to die at the end of December now'
• 11/09/15: In epic clash with George Will over book, Bill O' renounces journalism