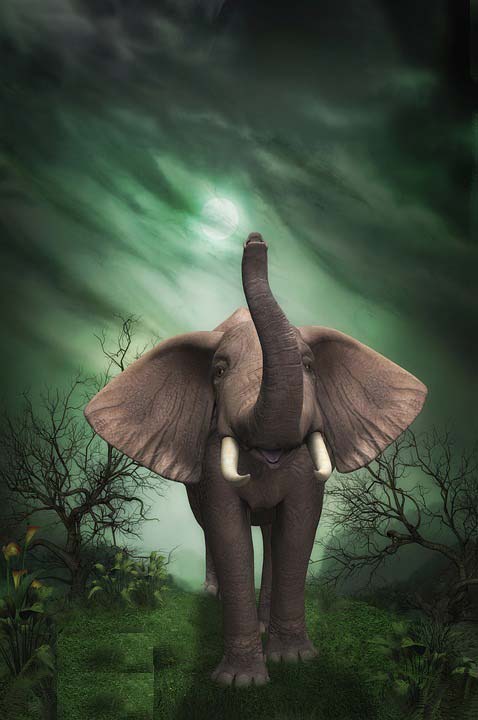 If it felt like a tsunami was headed for Republicans at the end of the year, now it's looking more like a normal wave. Under the radar, a flurry of new public polls points to incremental improvements in GOP fortunes and challenges the narrative that has been gelling in most of the media's campaign coverage.
There has been a small but significant rise in President Donald Trump's approval rating over the past month and a shrinking Democratic advantage in the generic congressional ballot, which is moving closer to a level where Republicans could hold onto the House.
Growing support for the tax bill, enacted just before Christmas, is a major factor. The State of the Union and the government shutdown may have also helped.
A Quinnipiac University poll published Wednesday showed that a generic Democrat leads a generic Republican by nine points, down from 14 points in early December.
The Democratic lead among independents has weakened on this important barometer. Polls in January from Monmouth University, CNN/SSRS and Marist all showed Democrats and Republicans nearly tied among independent registered voters on the generic ballot, a flip from December when each showed Democrats leading by double digits.
"The improving poll numbers and growing GOP confidence isn't an accident," said Kevin Seifert, the executive director of Speaker Paul Ryan's political operation. "This development is happening because Americans are recognizing that Democrats overplayed their hand on tax reform. As companies dole out bonuses, raise wages for workers, and families see the positive impact that this law is having on their lives, they understand that the Republican House majority is working for them."
• The new Quinnipiac poll puts Trump's approval rating at 40 percent among registered voters, up from 35 percent in early December. The percentage approving "strongly" is 30 percent, up five points from early December and his highest level since last March. (To be sure, 55 percent still disapprove.)
Fifty-one percent approve of Trump's handling of the economy, while 43 percent disapprove. This is the first time in Trump's presidency that a majority has approved of his economic stewardship in Quinnipiac polling and compares with a negative 44-51 split in mid-December.
For the first time, more voters say Trump is responsible for the current state of the economy than Barack Obama, by a 48 percent to 41 percent margin. This is a flip from January when voters said by nine points that Obama was more responsible for the economy's condition, and from December and November when the public was more evenly split.
A striking 70 percent rated the economy as excellent or good, up 14 points from January and up 24 points from January 2017. The size of the recent shift might raise an eyebrow as possibly a one-poll fluke, but the overall direction is clear. A big question has been whether Trump can take credit for it, and both the above findings above suggests he is increasingly doing so.
More still disapprove than approve of the Republican tax plan, but approval is up from 26 percent in mid-December to 39 percent in Quinnipiac's new poll, while 47 percent currently disapprove.
One reason Trump's 40 percent approval number is striking is that the same survey, using the same methodology, gave Trump some of his weakest numbers last year. His approval rating bottomed out at 33 percent last summer.
• This is not an outlier. The Q poll mirrors what a flurry of other reputable organizations have shown: Trump got a bump in January after the dregs of December.
Gallup's latest tracking poll puts Trump's approval rating at 40 percent, his highest number since last May and up five points from mid-December. "The increase last week was coincident with the ... State of the Union address," writes Gallup editor in chief Frank Newport. "Although it is impossible to determine definitively whether the address was a factor in the approval ratings uptick, his approval among Republicans did rise to 90 (percent), the highest rating from this group since he took office."
Monmouth pegged Trump's approval at 42 percent in a survey conducted right after the shutdown (Jan. 28-30), with 50 percent disapproving. That's up from 32-56 in December. (They were a low outlier then, and they're a high outlier now, so this probably overstates the trend a little.)
Fox News put Trump at 45-53 approve-disapprove in a survey that was in the field during and after the shutdown, compared to 38-57 in October.
CNN-SSRS had Trump at 40-55 approve-disapprove just before the shutdown, compared to 35-59 in December.
• The Washington Post-ABC News poll has not yet picked up this shift. (We had Trump's approval at 36-58 in mid-January, compared to 37-59 in November.) Neither has the Wall Street Journal-NBC or CBS News surveys.
• The election is still not for nine months, an eternity in Trump time. Continuing volatility in the polls is a safe bet. The president's party almost always loses a lot of House seats during his first midterm election, and no Republican argues that won't happen in 2018. The question is whether they'll lose 24, which would cost them their majority.
The generic ballot, which measures support for an unnamed Democratic or Republican candidate for Congress in a voter's home district, is a valuable indicator of how many seats each party might win if the election were held today. But interpretation can be complicated. Most election forecasters and analysts estimate that Democrats need a six- to eight- point advantage in the generic ballot to have a shot at winning the House majority. Some Democratic operatives think they realistically need a number that's closer to the double digits to win the House. Since 1994, generic ballots have underestimated the Republicans' margin in the popular House vote by an average of 3.5 percentage points.
• "What you're seeing publicly is what I am seeing privately," said Corry Bliss, who runs the Congressional Leadership Fund, the super PAC backed by House GOP leadership. "I am seeing undeniable improvement since Jan. 1 that's being driven by the tax bill. ... The higher the president's approval rating heading into the election, the better it is for Republicans. ... But the most important thing for Republicans to keep the House is to convince the middle class we've cut their taxes. In November, If the middle class does not think we've cut their taxes, there's no positive outcome for Republicans. Period. End of discussion. ... Right now, the answer is still no. Every member of the party should spend all their time, money and energy selling the tax bill. Talking about other things is not productive."
• The National Republican Congressional Committee conducted a survey across a mix of 40 House districts, including 30 that are competitive, during the second week of January that showed Republicans trailing by only four points on the generic ballot. Party officials said the tax bill was above water and House Minority Leader Nancy Pelosi was more unpopular than any other political figure.
"It's not just the generic ballot," said NRCC communications director Matt Gorman. "We're also seeing district-level polling in a solid spot generally. In California and the Midwest, we're seeing some individual races where the head-to-head looks better, the generic ballot looks better, and approval of national Republican politicians is better."
• Meredith Kelly, the communications director for the Democratic Congressional Campaign Committee, said her team focuses less on the ups and downs of national surveys than fielding top-flight candidates who can defeat GOP incumbents.
"Equally important, if not more important, (than the generic ballot) is that our district-specific data is really bad for Republicans," she said. "We already have several district-specific polls that show the named Republican losing to the named challenger right off the bat. There's another category where the named incumbent is winning right now in a head-to-head, but only earns in the mid to low 40s - a weak starting off point. There are other Democrats starting well behind the Republican, but even in those races, we have a lot of time and data that shows a lot of room for growth for the Democrats, who start out much lesser known."
Kelly pointed to the success of Rep. Stephanie Murphy, D-Fla., who toppled longtime GOP incumbent John Mica in 2016 despite being almost totally unknown in the Orlando-area district when she announced her candidacy. She had an impressive story to tell as a refugee from Vietnam whose family was rescued by the U.S. Navy and grew up to work as a national security specialist at the Defense Department. Kelly said there are a lot of outsiders running in 2018 who have unique profiles a la Murphy's.
"That's why our recruits matter so much," she said. "We're trying to find candidates who can win regardless of if there's a wave."
• Always take partisan polls from both sides with a grain of salt. Assessing the polling, including private surveys from both sides in individual states and districts, prognosticator Charlie Cook wrote last week that the signs still "point very clearly toward a Democratic wave."
"The questions is whether it will last until November and how big will it be," he wrote for National Journal. "Historically in wave elections - particularly 1994, 2006, and 2010 - the close races break overwhelmingly in one direction and the seat gains/losses tend to end up being larger than expected. The seat-by-seat analysis that works well in 'normal' years almost invariably understates what ends up happening."
• The Republican National Committee uses private survey research to assist with voter modeling. Over the course of January, RNC pollsters asked voters in seven 2018 battleground states whether they agreed with the statement that the tax law "will benefit people like me." The data team found positive impressions ticking up as the month went on. Marginally more people answered yes than no in Missouri, Wisconsin, Pennsylvania, Arizona, Nevada, Ohio and Florida. (Agree-disagree questions can overestimate agreement with a statement regardless of its content, a tendency known as acquiescence bias.)
The RNC has already deployed field staff in 23 states and trained 7,500 "super activists" to help drive the message that the cuts are helping.
The party is also thrashing its Democratic counterpart in the money chase. The Democratic National Committee raised just $5.2 million in December, compared to the RNC's $11.2 million. The RNC has $38.8 million cash on hand, compared to $6.5 million for the DNC (whose debt increased last month from $2.6 million to $6.1 million).
"The American people like Republican policies and, even better, they believe that we are the party that is fighting for them," said RNC press secretary Cassie Smedile. "Our fundraising advantage, combined with our permanent, data-driven field program, puts us in prime position to defend our majorities."
• "For all the spinning and posturing there remains a fundamental challenge for the Republicans: The tax bill won't become more popular unless the president becomes more popular," writes Amy Walter of the Cook Political Report. "In fact, if you look at national support for the tax legislation, you will see that it lines up almost exactly with voters' overall perception of the president. In other words, if you like the president, you like the tax reform legislation. If you don't like Trump, you either don't like the bill or you are undecided about it. It is a reminder that whatever the president touches carries his polarizing brand. Even as voters are overwhelmingly positive about the economy, it doesn't translate to their opinions of the president or the tax law."
• Election handicapper Kyle Kondik from the University of Virginia's Center for Politics notes that the GOP percentage on the generic ballot has tracked more and more closely with Trump's approval rating. There have been a few surveys where the Republicans have run a little ahead of Trump, but mostly they run even or behind.
"So Trump's improvement is felt in the generic ballot, but let's also remember that approval in the low 40s is still weak historically," said Kondik. "He probably needs to get higher for Republicans to really feel better about their position, at least in the House. ... If Republicans are in the position of relying on a significant number of undecided Trump disapprovers to swing to them at the end, they may very well be disappointed."
Kondik thinks Republicans are rallying around the president partly out of political calculus. "If Trump and the GOP's electoral standing are truly tied at the hip - and I think the history of midterm elections suggests that they are - than congressional Republicans have a real incentive to do what they can to juice the president's numbers," he emailed. "Supporting him as opposed to criticizing him seems like a surer path to trying to do that."
• Other red flags make Republicans nervous. Democrats have been winning special elections in places Trump carried handily two years ago, from Wisconsin last month to Missouri on Tuesday night. The opposition's success in the November off-year elections, especially in Virginia, suggested that liberals are more enthusiastic about voting than conservatives.
• During a presentation last Thursday night at the GOP retreat, NRCC chairman Steve Stivers, R-Ohio, told lawmakers that party officials have interviewed most of the delegates who lost in Virginia. Many hadn't faced a real race before, he explained, and they didn't run real campaigns. They also allowed themselves to be outspent, and they allowed the races to become a referendum on them. And he said the GOP incumbents in the local races lacked a foil as polarizing and powerful for motivating the base as Pelosi.
The three main takeaways of his presentation were that members need to be ready, sell the tax cuts, and run a real campaign, according to someone who attended the session.
"What we're telling our folks is to learn from the stimulus," the NRCC's Gorman told me last night. "In 2009, Obama passed the stimulus and immediately moved on to health care. People wanted jobs and were worried about the economy, but he didn't sell it. So in 2010, the stimulus was unsalvageable politically. John Boehner could ask: Where are the jobs? We're telling our members to keep selling ... and relate everything back to tax reform."
• DCCC officials predict that health care will re-emerge as a top issue later in the year. "They're talking about running on taxes because they've got nothing else. It's the only thing they've done to show that they know how to pass legislation with full control of Washington," said Kelly. "The other thing to consider is that health care is going to be back in the forefront closer to the election. They're now responsible for increasing premiums this year. Whatever the tax bill amounts to, I can almost guarantee premium increases are going to be worse for many people."