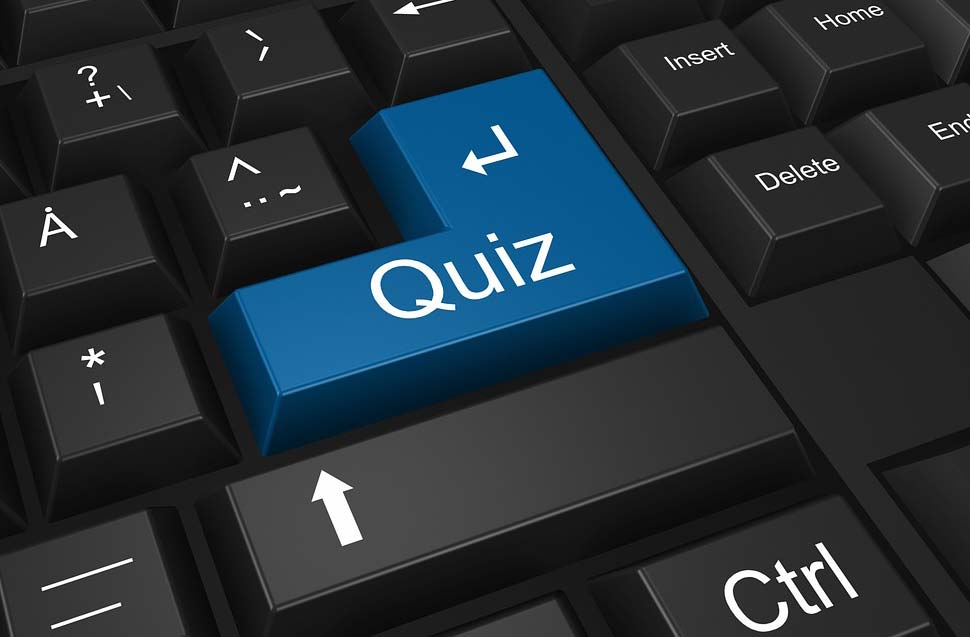 The late, great William Safire had a wonderful New Year's tradition: treating his readers to a quiz on what to expect with the calendar flipped.
Mr. Safire was indeed a gem, as his surname suggested. To honor his memory, here's my (hopefully not-too-lame) attempt at things to ponder in what should be an eventful 2019.
On with the quiz . . .
1) The Dow Jones Industrial Average finished just shy of 25,000 at the close of 2017 and 300 points north of 23,000 in 2018 — overall, its biggest annual decline in over a decade. In 2019, the Dow will: a) commence a bull run that takes it past 25,000; b) continue the 2018 trend and drop precipitously; c) roughly break even for the year; d) show repeated volatility amidst political and economic uncertainty at home and abroad.
2) 2018 turned out to be the best year for GDP growth in America in over a decade (though there were troubling signs by year's-end). In 2019, GDP growth will: a) surpass 3%; b) be more in line with the 30-year average of 2.5%; c) fall somewhere between 2.5%-2.0%; d) pancake, fall below 2.0%.
3) In the finals weeks of 2018, the public release of special counsel Robert Mueller's special report supposedly was imminent. Assuming that report (or portions of it) materializes in 2019, its biggest finding will be: a) obstruction of justice by President Trump; b) coordination between the 2016 Trump campaign and Russian agents; c) the need for more indictments of Trump insiders; d) anti-climax in the form of no evidence of Trump-Russian collaboration.
4) The most compelling foreign policy story in the new year: a) what comes next in Syria, should President Trump make good on his pledge to withdraw troops; b) the seeming contradiction of a lame-duck Angela Merkel pledging to get Germany more involved in world affairs; c) Vladimir Putin's intentions, including Russia's economic and military ploys in the direction of Venezuela; d) Trump's next moves in Central America, given the possibly of more migrant caravans; e) worsening of Sino-U.S relations, given 2018's spate of trade wars, tech espionage and Chinese military expansion.
5) President Trump finished 2018 with a 38% job approval rating among registered voters, down from 48% a year before (this, per The Economist/YouGov's weekly tracking poll). Trump's job approval at the end of 2019 will translate to: a) status quo (in the neighborhood of 40%); b) status enhanced (mid- to upper-40's); c) status diminished (lower-30's or worse).
6) In the "House of Cards" that is Washington politics, here's the best hand to be dealt in 2019: a) House Democrats and the ability to investigate the Trump Administration; b) Senate Republicans powering through judicial nominations; c) Democratic senators camping out in early-primary states; d) President Trump benefiting from partisan overreach (i.e., impeachment); 3) Democratic political consultancy, what with 15-20 possible presidential contenders.
7) The first prominent Trump Administration figure to step down in 2019 (here's a compilation of past departures, firings and resignations): a) Treasury Secretary Steven Mnuchin; b) Commerce Secretary Wilbur Ross; c) White House economic advisor Larry Kudlow; d) whoever replaces "acting" White House Chief of Staff Mick Mulvaney; e) First Daughter Ivanka Trump and/or First Son-in-Law Jared Kushner.
8) The most influential liberal/left-winger/socialist in 2019 will be: a) House Speaker Nancy Pelosi; b) Rep. Alexandria Ocasio-Cortez, espouser of the Green New Deal; c) British Labour leader Jeremy Corbyn; d) MSNBC's Rachel Maddow; e) New York Times/Washington Post newsrooms; f) Supreme Court Justice Ruth Bader Ginsburg.
9) The Democratic presidential frontrunner a year from now will be: a) former Vice President Joseph Biden; b) Vermont Sen. Bernie Sanders; c) Massachusetts Sen. Elizabeth Warren; d) California Sen. Kamala Harris; e) former Texas Rep. Beto O'Rourke; f) third-time candidate Hillary Clinton; g) none of the above.
10) The Republican most likely to mount a primary challenge to President Trump: a) former Ohio Gov. John Kasich; b) former Arizona Sen. Jeff Flake; c) Nebraska Sen. Ben Sasse; d) Utah Sen. Mitt Romney; e) conservative pundit Bill Kristol.
11) "And the Oscar (for Best Picture) goes to . . ." a) A Star Is Born; b) Black Panther; c) BlacKkKlansman; d) Bohemian Rhapsody; e) Green Book; f) If Beale Street Could Talk; g) Roma; h) Vice.
12) The most likely sports "dynasty" talk in 2019: a) Alabama's sixth college football title in the past decade; b) Golden State Warriors' fourth NBA title in five years; c) Yet another New England Super Bowl appearance (its ninth in the Brady-Belichick era); d) Real Madrid's continued soccer excellence (three straight Champions League titles); e) UConn's women's basketball juggernaut (vying for a record 12th NCAA title in 2019).
13) The faith-based storyline to watch in 2019: a) the Catholic Church coping with yet another "hellish" year; b) Germany's government wanting to force foreign state donors to make their financial contributions to German Muslim communities more transparent; c) "Mormon"/Mormonism" no longer stylistically acceptable; d) China cracking down on Christianity; e) Americans questioning whether faith can address societal problems.
14) The 2019 story over-told and oversold: a) Trump's tweets; b) climate change; c) civil discourse's breakdown; d) what Kate Middleton and Megan Markle think of each other; e) Facebook's inner workings and internal politics; f) a self-absorbed media talking about . . . how tough they have it in the Age of Trump.
15) America's "right track/wrong track" direction 12 months from now (the current Real Clear Politics Average being 36.8% "right", 55% "wrong" at present): a) more "right", less "wrong"; b) the opposite — less "right", more "wrong"; c) roughly the same as 2018. My choices: 1) d; 2) c; 3) c & d; 4) c & e; 5) c; 6) a & c; 7) a; 8) f (if her health worsens); 9) a; 10) a; 11) g; 12) a; 13) d; 14) f; 15) c
Here's to a peaceful and prosperous 2019!
Sign up for the daily JWR update. It's free. Just click here.
(COMMENT, BELOW)
Bill Whalen is a research fellow at the Hoover Institution, where he studies and writes on current events and political trends. In citing Whalen as one of its "top-ten" political reporters, The 1992 Media Guide said of his work: "The New York Times could trade six of its political writers for Whalen and still get a bargain." During those years, Whalen also appeared frequently on C-SPAN, National Public Radio, and CNBC.