Doctors turn to fees to make up for rising costs of practice


http://www.NewsAndOpinion.com | (KRT) CHICAGO — At a time when higher health insurance premiums and co-payments for medical care are rising quickly, some doctors have started asking patients to pay even more in fees and special surcharges.
Physicians who say they don't recoup enough money from insurance companies to cover the costs of doing business are beginning to introduce new fees for patients beyond traditional out-of-pocket costs such as co-pays and deductibles.
Doctors say the fees, costing some patients $300 a year or more, are needed to defray soaring administrative costs, rising malpractice premiums and flat payments from managed-care companies. Without the fees, some say they would be forced to shortchange medical care or be forced out of medicine.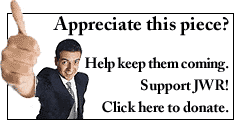 "The cost of doing business continues to rise," said Emily Gottlieb, an Evanston, Ill., internist who is billing some of her patients between $200 and $300 annually for a "practice maintenance fee."
"This fee is allowing me to continue to practice medicine. I would go broke otherwise or have to retire," said Gottlieb, who is 60 and has practiced in the Chicago area for more than two decades.
"The only other way I could cover my medical costs is to see more patients in a shorter time, and that would be shabby medical care, and I won't practice medicine like that," she said.
Gottlieb is one of the early adopters of the fees, which are controversial and risky for physicians. The surcharges could alienate patients and, legal experts warn, such surcharges could violate contracts physicians have already signed with insurance companies.
Blue Cross and Blue Shield of Illinois, the state's largest health insurance company, said it is aware of about a half dozen doctors in the Chicago area now charging the fees. The insurer said it would investigate Gottlieb's surcharge and others the company hears about.
"We do frown on this type of practice," said Robert Kieckhefer, spokesman for Blue Cross. "The reimbursement we pay the doctors is intended to cover follow-up services like refilling prescriptions and things along those lines."
Insurers say doctors' agreements with insurance companies typically include payment of predetermined or fixed fees to provide certain medical care services and all related follow-up consultations, phone calls and office visits.
But doctors say their new administrative fees are designed to cover items not covered in contracts with insurers, such as the cost of malpractice insurance or added paperwork to comply with new government regulations like the recently implemented federal privacy rules under the Health Insurance Portability and Accountability Act.
"Physicians are feeling the squeeze of administrative costs," said Cecil Wilson, a Winter Park, Fla., internist and member of the American Medical Association's board of trustees. "All of these unfunded mandates increase the workload on the physicians."
The American Medical Association isn't tracking the prevalence of the fees, but the Chicago-based doctors group said it is getting an increasing number of inquiries from physicians seeking advice about implementing such surcharges.
This summer, for example, Town & Country Pediatrics in Chicago and suburban Glenview began charging $25 for after-hours calls from patients.
"We need the fee to cover our costs," said Kenneth Polin, one of 11 pediatricians in the Town & Country practice. "It is something new, but 20 years ago when you said the fee was $10 people paid the $10. Today the insurance company doesn't let you charge more. Our charges are limited and discounted, and if anything, our costs have gone up."
Elsewhere, doctors have been known to charge $10 to $25 to fill out forms for patients who need a doctor's approval to send a child to camp, clear a work physical or transfer someone from one nursing home to another.
Allen Dennison charges patients from his Barrington, R.I. practice $2 a minute for phone calls and $2 a minute for filling out their paperwork.
"If a patient needs an assisted living form filled out it could be four pages and the company wants a recapitulation of your entire health history," said Dennison, an internist. "Believe me, when you are 85 years old, the history goes back a long way."
Dennison explained his reasoning: "I have no latitude on my fees anymore. I can no longer build (administrative costs) into my fees anymore because they are totally structured by either Medicare or managed care. Doctors should not give away time because that is all we have left to sell."
Some physicians are also considering charging a dollar or two per minute for giving out medical advice over the phone or for being paged after hours, the AMA said.
Oftentimes, the implementation of such administrative fees has come in states the AMA deems in malpractice crisis. The 19 "crisis states" - where patient care has been threatened by an exodus of physicians or by doctors limiting certain services - include Illinois, Florida, New York, Texas and Pennsylvania, the AMA said.
In Illinois, doctors' base insurance rates are rising an average of 35 percent this year, though it has not been uncommon to see physicians' rates more than double, hitting $200,000-plus for certain high-risk specialties like obstetrics or neurosurgery. Gottlieb's rate doubled this year to $36,000 from $18,000 last year.
Still, the AMA warns doctors to pay attention to their insurance contracts to avoid possible legal issues, and to take into consideration whether a patient can afford any added fees.
"The physician does have an obligation to consider the patient's ability to pay when setting the fee," Wilson said.
Appreciate this column? Why not sign-up for the daily JWR update. It's free. Just click here.

Comment by clicking here.