Jewish World Review July 1, 2003 / 1 Tamuz, 5763
NEW YORK DIARIST
Staging a Comeback
http://www.jewishworldreview.com | The great Yiddish Art Theatre, built in 1926, still stands on the corner of Second Avenue and 12th Street in lower Manhattan. Now home to Village East Cinemas, the marquee announces daily showings of The Matrix: Reloaded. But inside the colorful, capacious Theatre One — with its ceramic moldings and large Star-of-David ceiling motif — it's easy to envision someone like the great Boris Thomashefsky trotting the boards in an all-Yiddish production of Hamlet.
"Tzoo zein, ahder nit tzoo zein, doss iz di Frage..."
A century ago, there were nearly two dozen Yiddish theatres lining Second Avenue and the Bowery on New York City's Lower East Side. In 1900 alone, they entertained more than 2 million people.
Many names from Yiddish marquees — Eddie Cantor, Al Jolson, Danny Kaye, Molly Picon — eventually wound up on Hollywood billboards. The early Yiddish composers inspired the Gershwins and Sondheims of Broadway who followed them. And today, Jewish people continue to, well, play major roles in mainstream American theatre. When the Tony Awards were announced, half of the most important accolades went to Jews, including both leads in Hairspray, Broadway's Best Musical, as well as the playwright of its Best Play, Richard Greenberg's Take Me Out.
Yet today, in all of the United States, only one secular Yiddish theatre remains.
Up on East 33rd Street, in a cramped, cluttered office adorned with theatre posters twice his age, Zalmen Mlotek shuffles through a stack of old Yiddish musical scores, some of the last copies of sheet music that once sold by the thousands. "When I look at this stuff, my resolve to promote it, to get it out there, just gets stronger," he says.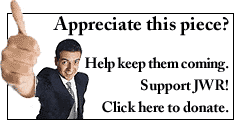 The son of a poet who survived the Holocaust, and an accomplished composer and conductor who learned Yiddish in high school, Mlotek is the energetic and optimistic executive director of the Folksbiene Yiddish Theatre, now entering its 89th season.
The Folksbiene (pronounced "Folks-BEE-neh," meaning "People's Stage") started on the Lower East Side in 1915, staging Ibsen's Enemy of the People in Yiddish as its first production. Over the years, it produced more than 50 plays and musicals by Jewish and non-Jewish authors. By the 1960s, the last stage light on Second Avenue had gone dark, but the Folksbiene continued — off and on — eventually winding up here, in the building that also houses the Forward newspaper.
Just last fall, the theatre mounted the first Yiddish-language production of Yentl, to rave reviews. Drawn from the "general community," several of the actors were not even Jewish, and half had never spoken Yiddish before rehearsals began. "But," Mlotek says, "you would never know it by show time. Here's a living part of our culture that can open windows into lost worlds."
But Mlotek — who, dressed in black with a long goatee and silvery mane, looks very…theatrical — isn't interested in relics of the past. He wants to re-imagine Yiddish theatre and make it relevant to today. "We're talking about two generations that now have no nostalgia for that world anyway," he says. "Yet this culture can still be a vibrant expression of Jewish identity in America."
Since taking over in 1997, Mlotek has begun commissioning new works, such as the world premiere of Zise Khaloymes ("Sweet Dreams"), about a young Jewish woman in modern New York wrestling with her own identity.
And the Folksbiene is building new audiences, too, starting with the newest generation. For four Hanukkahs running, the theatre has produced its original, family-oriented revue, Kids and Yiddish: A Musical Adventure, which includes "Alter McDonald" and a parody of ABBA's "Mamma Mia" entitled "Mameloshn." The whole idea is to get young patrons excited, and their parents, too, who may become curious about what's playing on the main stage.
Up next this October, the Folksbiene will present a mad-cap comic soap opera about tenement life called "Di Next-Door'ike" ("The Lady Next Door") that Thomashevsky originally produced in 1915. A quick synopsis: Hindel loves Velvel, but Velvel wants Clara, who's married to Gimpl. Gimpl's mother-in-law Gitl is passing the time with Kulye, Velvel's father (who makes keys for shameless women). Velvel changes his name to Willie, Ben-Tzion trims his peyes, but Khyenke still has hope. Matrix, shmatrix — now that's a complicated plot.
The Folksbiene's productions had bounced around various midtown venues before the newly-built JCC of Manhattan on the Upper West Side recently offered up its auditorium. And while Mlotek is excited about the placement, he is working on something a little more permanent. This month, at the theatre's annual gala, honoree Daniel Libeskind, the architect charged with rebuilding the World Trade Center site, pledged support to help the Folksbiene find — or build — a new home, perhaps back in lower Manhattan. From there, Mlotek foresees a national touring company. He says he's already gotten positive responses from nearly a dozen cities.
All of this, he says, signals new interest in a living representation of Jewish heritage, not to mention the particular joy of a picturesque language that Jews have spoken since the Middle Ages.
"We're talking about an important institution on the cultural landscape that shouldn't be relegated to museums," Mlotek says. "It's part of the fabric, not just of Jewish culture, but of American entertainment. We have young people who want to hear it and perform it. And they will."
— Victor J. Wishna
Enjoy this writer's work? Why not sign-up for the daily JWR update. It's free. Just click here.
---
JWR contributor Victor J. Wishna is a New York City-based journalist. Comment by clicking here.





© 2003, Victor J. Wishna