http://www.JewishWorldReview.com | (KRT) Israeli Prime Minister Ariel Sharon said yesterday that Israel would not stop building a West Bank security fence to protect itself from Palestinian attacks despite President Bush's warnings that the barrier threatens the Middle East peace process.
Bush and Sharon discussed the construction of the fence during their eighth Oval Office meeting and in a joint appearance later in the Rose Garden. Bush said he urged Sharon "to carefully consider all the consequences of Israel's actions as we move forward on the road to peace."
Bush on Friday called the security fence "a problem" during his White House meeting with Palestinian Prime Minister Mahmoud Abbas, saying, "It's very difficult to develop confidence between the Palestinians and Israel with a wall snaking through the West Bank." But Sharon rebuffed Bush's request to abandon the fence, saying, "We are forced to construct (the barrier) in order to defend our citizens against terror activities."
Palestinians say the fence inhibits their ability to cross into Israel to work, attend school or visit family.
The barrier also sends the wrong message at a time when the two sides are making progress toward peace and the ultimate goal of establishing an independent Palestinian state beside Israel, Bush said.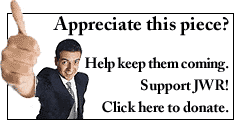 On Monday, Israeli police fired rubber bullets and tear gas to disperse protesters trying to cut or push through the security barrier. One person was injured.
"A security fence will continue to be built," Sharon said Tuesday. But in a bow to Bush and the Palestinians, he added that he would make "every effort to minimize the infringement on the daily life of the Palestinian people."
Bush said that while the fence remains "a sensitive issue," he is hopeful that with a crackdown on groups such as Hamas, eventually the "fence would be irrelevant." "Israelis and Palestinians deserve the same chance to live normal lives, free from fear, free from hatred and violence and free from harassment," Bush said.
White House spokesman Scott McClellan said Bush and Sharon "had a good discussion" about the security fence during their meeting.
"The Israelis understand the president's concerns," McClellan said. "The president made it clear that he will continue to have a dialogue and discussion with the Israelis about this as we move forward."
Sharon announced before arriving in Washington that Israel would release several hundred Palestinians from prisons. He also pledged to halt the construction of illegal Jewish settlements in the West Bank.
Bush also said he was encouraged that Sharon and Abbas -- and their representatives -- have been meeting.
Though refusing to acquiesce to Bush's request, Sharon heartily praised Bush for removing former Iraqi President Saddam Hussein from power and for Bush's stern warnings to Syria and Iran about their support for terrorist organizations.
Such actions "will serve to advance the peace process between Israel and the Palestinians and the entire Arab world," Sharon said.
While Bush emphasized progress being made in the peace process, Sharon spoke of the potential for violence.
Sharon accused the Palestinians of "doing nothing" to dismantle terrorist organizations that threaten Israel. He attributed the relative peace now in the region to the "uncompromising activity of the Israeli security forces," he said.
"We are currently at an important juncture in our relations with our Palestinian neighbors," Sharon said. "While relative quiet currently prevails in Israel, terror has not yet completely ceased.
"I wish to move forward with a political process with our Palestinian neighbors, and the right way to do that is only after a complete cessation of terror, violence and incitement, full dismantlement of terror organizations and completion of the reform process in the Palestinian Authority," Sharon said.
Every weekday JewishWorldReview.com publishes what many in Washington and in the media consider "must reading." Sign up for the daily JWR update. It's free. Just click here.
Bob Kemper is a reporter for the Chicago Tribune. Comment by clicking here