Jewish World Review / April 21, 1998 / 25 Nissan, 5758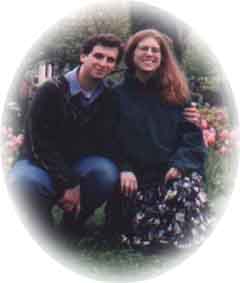 MAZEL TOV!
The staff of JWR and all of our readers from around the world wish a hearty and heartfelt MAZEL TOV! to Josh Pollack and his beautiful bride, Dalit Baranoff, of Bal'more on their engagement.
A periodic contributor to JWR's editorial pages, Josh is the graphics maven that makes Jewish World Review look as if we have a hefty bank account behind us, despite the fact we're actually running on a bare-bones budget. He has been a dear friend whose way-beyond-the-call-of-duty dedication has allowed us to survive and thrive.
Josh and Dalit, may you be blessed with much happiness, health, wealth and the time to enjoy it. And may your children grow up to be proud members of our people, giving both of you and all of Klal Yisrael much Yiddishe naches.
Binyamin L. Jolkovsky,
Publisher and editor-in-chief