http://www.NewsAndOpinion.com | (KRT) When 15-year-old Lauren went to hear a band recently, the drummer autographed her stomach. It was meant as a joke among friends, a parody of rock stars and their groupies. But the musician's jealous girlfriend didn't see the humor.
"I'm gonna shoot you and bury you alive," the girlfriend threatened Lauren in her online journal, read by many of her friends.
In Garfield, N.J., a round, socially awkward seventh-grader was humiliated online by classmates for two years after another boy created a Web site mocking him and invited comments from others.
In Allendale, N.J., students viewed with alarm a Web site that named the school's "top five biggest homosexuals" and the "top 20 gayest guys and gayest girls."
The Internet has unleashed its dark side, an underground, adolescent world of spite and vengeance. It is the bathroom wall moved into everybody's bedroom. The practice even has a name: cyber-bullying.
In this new world, a playground shove might even be refreshing. Instead, teens post anonymous insults and harassing messages, then hit "send" to broadcast malice worldwide. A boy creates a "Sopranos"-style "hit list" of classmates.
A girl confides her crush on a boy in her online journal, is attacked by readers, then finds a printout circulating at school the next day.
"The big concern is always, `Don't let your kid download pornography or meet strangers in chat rooms,'" said Sue Montalbano, coordinator of a program in Morris County, N.J., for juveniles who commit minor crimes. "But in fact they're having a field day with everyone they know."
Youth courts in Morris, which traditionally have mediated the same old shoplifting, beer drinking, and mailbox-smashing complaints, have reported a big spike in Internet-related crimes among teens, usually threats of harm or harassment, Montalbano said.
Cyber-cruelty has spread worldwide. A 2002 study in Britain found one in four children had been bullied via their computers or cellphones. In 2000, a University of New Hampshire study found one in 17 youths had been threatened or harassed online.
In Chappaqua, N.Y., and in Manhattan, high school boys reportedly created sites rating the sexual promiscuity of female classmates. In Dallas, a teen with multiple sclerosis was attacked on a message board. A Southern California site, schoolscandals.com, was shut down after teens posted hundreds of racist and sexist comments.
The trend is driven by new technologies flying into the hands of middle-class youths. They socialize in cyberspace without rules or supervision. In this world, meanness is easy. Kids end up saying in writing what they never would face-to-face. If confronted, they need never fess up: Someone else just used their screen name.
"It's so much easier to hurt someone anonymously online," said Rachel Simmons, author of "Odd Girl Out" and an expert on aggression in girls. "The stakes and terms of bullying have changed."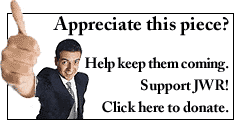 Online, boys are commonly abused with homophobic comments; girls are labeled sexually promiscuous. Such humiliating messages beamed out to hundreds in a single evening can follow youths for years.
In general, girls inflict virtual abuse more than boys, through instant messaging, the online conversations that take place in real time, electronic mail, and online journals. Boys are more likely to make online threats or build Web sites targeting others - they have turned to Internet bullying after schools instituted zero-tolerance policies toward the conventional kind.
The worst of male-oriented online bullying might be the case of a plump 15-year-old Canadian boy who videotaped himself last year playing a Jedi warrior, fighting off imagined space foes with a golf club. Classmates got the tape and put it on the Internet, where it has been uploaded more than a million times. Now the boy, Ghyslain Raza, is bullying's best-known victim: he left his school and sought psychiatric help.
Boys also instigated the harassment of the Garfield middle-school boy. A student created the Web site mocking the pale, round seventh-grader, then classmates added supposed descriptions of what they called "homosexual antics," said Chris, a Garfield High School senior who contributed to the comments.
"I added a little song about him," said Chris, 17. "I didn't think it would go far. But it turned into an entire compilation of things about him that people contributed."
Among girls, the practice seems to peak in sixth through ninth grades. Fights unfold in online journals, diaries that reveal private details about family or friends but can be read by anyone. In a place for comments, visitors to the site can attack the writer. Or the diarist herself may attack others.
Lauren, the 15-year-old from North Arlington, N.J., threatened by the musician's girlfriend, is also being targeted with vengeful comments by another former friend. Recently, she read the expletive-filled postings from a computer at her mother's workplace. The family's home computer is on the blink, which may be just as well, they say.
Lauren, a self-assured honors student and athlete, wavers between wanting to take action and letting it go. She does not want her mother or school to intervene.
"I've begged her to let me call the parents," said Lauren's mother, who trusts in her daughter's level-headedness but is having a hard time just standing by. "I've assured her I'm not going to make a scene, but she won't let me."
With a slight smile, S., an 11-year-old Little Ferry, N.J., girl, said she and her friends make up rumors about others and spread them online. Sometimes her friends gather in a chat room, then invite a girl they don't like and attack her cheap shoes or loser personality.
"You say `hi,' they say `hi' back, you copy their screen name, erase the `hi' and put it on your profile," explained S., wearing a pink T-shirt and hoop earrings at a recent conference on bullying held in Paramus, N.J. "Then you add `I am weird,' or `I sleep with a Teddy bear' or an embarrassing secret."
___
Like performers spinning plates in the air, teenagers masterfully conduct six conversations at once via instant message while also talking on their cellphones and land lines (and doing online research for homework, they say).
Teens are the fastest growing online audience, according to America Online, which in February launched a teen version of AOL called RED. Some 18 million kids between ages 12 and 17 are online today, a number that will swell to 22 million in three years.
In addition, text messaging on cellphones allows kids to be in touch anywhere, anytime, even in bed at midnight, sending electronic notes under the covers.
This avalanche of technologies - e-mail, instant messages, online journals, polling sites, chat rooms, cellphones, text messages, cellphone cameras - in the hands of youths almost ensures tech-harassment, says William Belsey, an Alberta, Canada, educator who coined the phrase "cyber-bullying."
Belsey founded a Web site on bullying four years ago, and reports of tech-related incidents - many from Japan, Scandinavia and Great Britain, countries more saturated with gadgets than the U.S. - poured in.
One mother wrote that a boy was harassing her 16-year-old daughter and her friend in his online journal, then stalking the girls at the mall for more material. In Canada, a 12-year-old girl's Web site was flooded with notes "telling my daughter she should die, everyone hates her, she is a slut, lesbo stupid, ugly," wrote another mom.
"This is a foreshadowing of what's probably coming down the pike in the U.S.," said Belsey, who created the first cyber-bullying Web site, cyberbulling.ca, and now consults with schools on the topic.
Mix the new gizmos with adolescent aggression and you can have combustion, especially among girls who are more comfortable handling anger indirectly, by spreading gossip or forming alliances against an enemy. In swift clicks on the keyboard, teens can align their entire "buddy list" against a former best friend, or make up new screen names to attack them anonymously, experts say.
Danielle, of Wayne, N.J. knows all about the instant mobilization of many against a single person.
"If you get mad at somebody, they tell their friends, and those friends get mad at you," said the 13-year-old, who has been the target of abuse. "So people you thought were your friends aren't anymore. You end up going to school walking on eggshells."
___
Conflict escalates quickly online, where facial expression and voice intonation are replaced by "jk," for just kidding, or "lol," for laughing out loud. Matters are complicated when two "bff's," or best friends forever in cyber-slang, share one another's passwords, as girls often do. When the falling-out comes, they can wreak havoc by sending damaging messages everywhere - with their new enemy's name attached.
One 13-year-old Rockland County girl had a fight with her best friend. The ex-friend used the girl's screen name to enter an adult chat room and gave out the girl's phone number. A man from the chat room called the girl's home - but was intercepted by the mother.
"Kids don't always know what they're getting into," said Elissa Gross, a Cresskill, N.J., psychotherapist whose stepdaughter was the target of that incident.
It is hard to hide from online bullying. Its boundless reach into schools, teen bedrooms, and anywhere cellphones operate can envelop youths in round-the-clock psychodrama. And little tiffs begun online at home can erupt at school.
"Now you're doing conflict resolution between kids who have never spoken face-to-face," said Nancy Sytsma, a counselor at Bergen County Academies in Hackensack, N.J.
"Printouts are passed around, everyone's talking about it, ultimately you have a girl screaming and crying in the hallway. It didn't start on campus, but don't you think it's affecting school?" Simmons said.
Some online flaps become crimes. Montalbano, the youth court coordinator, said Internet complaints range from the apparently innocent to more serious threats involving race or sexual harassment.
"You know how people say, `I'm gonna kill him.' That doesn't look good in print," she said.
But it is the more subtle psychological harm that plagues many, causing humiliation and paranoia.
"You're walking down the hall and everybody's staring at you. And even if they're not, you certainly think they are," said Jane Kerschner, national director of school programs for the Ophelia Project, which seeks to curb school violence.
Natalie, an 11-year-old from Ridgewood, N.J., remembers how every girl in a class but one was invited to a recent sleepover. The girls at the party went on the Internet that night and taunted the one who had been left out.
"Then it got really bad because then (the uninvited girl) started crying and getting really sad," she said.
___
Solutions to cyber-bullying are as hazy as cyberspace.
The way to attack online bullying is to attack bullying in general, experts say. Schools should create a safe social climate for students to discuss the trend, stressing good citizenship and "netiquette," or online etiquette. Parents need to supervise their children online, removing Internet connections from bedrooms. And they should learn whether their Internet provider can track - and shut down - online bullies.
"I think you have to teach your kids to be good kids, to be decent people, to do the right thing," said Joanna Scheier, a Montclair, N.J., psychotherapist.
One Montvale, N.J., teenager, Halina Dour, is trying to spread that message.
As a bully and victim of bullying, she learned well the tricks of the trade: spreading gossip and forming alliances to isolate an enemy.
But in her move from middle to high school, Dour became a reformer on a crusade. At Bergen County Academies, she became a self-taught expert on girls' adolescent aggression and taught an elective course, "Stop Being A Bully." She then took her students to middle schools around the county to mentor younger girls.
In her workshops, the 18-year-old Dour describes her own turning point, when she was bothered by a friend's condescending manner. Rather than complain to someone else, she discussed the issue directly with the friend. Now the two are running workshops together on bullying.
In North Arlington, meanwhile, Lauren is trying to stop her online tormentors. She has even tried talking with the former friend responsible for the venomous postings.
"I've said, `I do not want my name in your journals anymore,'" said Lauren, who hopes to work with younger students to curb bullying in her school district. "`I know that we're not getting along, but I don't want the whole school to know.' I've got people coming to me, saying `Hey, what's going on with you and (the other girl)?'"
Lauren may need a new strategy. This week, her harasser left a nasty message on her voicemail.
Appreciate this type of reporting? Why not sign-up for the daily JWR update. It's free. Just click here.
Comment by clicking here.