By James Coates
http://www.NewsAndOpinion.com | (KRT) Q. I'm up in the North Woods working on a creative project and found a message on my computer screen saying it was a Windows Message and warning that I had spyware in my PC and that I should download a free program that would remove it.
Is this something that should concern me? And, if so, is this program something I should download? I already have the Norton antivirus program. Just wondering. It's an enigma.
_Leonard Aronson @sbcworldnet.com
A. The only enigma here is why the forces of law haven't found a way to put the kibosh on those who use this scam to exploit a big weakness in Microsoft Windows XP that permits disguised ads (and sometimes outright hack attacks) to pop up on one's computer.
The schemes exploit what is called the Windows Messenger service, a module built in to the operating system that is meant to handle tasks like letting a network administrator communicate with people at different workstations.
Hustlers, however, work the Web, sniffing out the Internet signals sent out by most computers, and then automatically send a Windows Message to pop up on unprotected screens. Clicking on these messages can load hostile programs and cause other woes.
Here is how to protect against this dangerous annoyance:
Click on Start and Control Panel and then select Administrative Tools. In the window this opens, pick Services. When Services opens, scroll down the long alphabetical list to Messenger and select it. Then look in the upper left of the Services window for the Start/Stop icon. Select Stop.
Now, with Messenger still selected, right-click with the mouse and choose Properties. Here, look for the little box that says Automatic and click the arrow alongside it to change the setting to Manual or Disable to prevent the nasty thing from rising back from the dead during the next bootup.
Q. My husband and I are in the process of buying a new computer and will probably buy a Dell because of its great reputation. As the main user, I am not very technologically advanced but would like to do one new thing.
After reading some time ago, I believe in your column, about videotapes and their short lives, I would like to transfer all my home videos to DVD and edit in the process. According to the Dell 800 number, I could do all this with a dual-drive 8x DVD+RW/16x DVD-ROM and using Dell Movie Studio Plus hardware. Is this what I need, or is there a simpler way that will also cost me less money?
As I said, I am not very technically oriented, and I would be the one doing the transfers, so I need the easiest way out there. Please advise.
_Joanne Gallagher @aol.com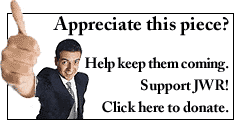 A. Since you folks decided you'll feel more comfortable buying a Dell, you should be happy to know that the $100 Web-posted price for that Dell Movie Studio product matches or beats the costs of other home digital video-recording setups. This includes software and hardware.
In addition to a DVD burner (or a CD burner in most cases), wannabe home moviemakers need a device that accepts analog video input and directs it to some form of movie-editing software. Windows XP-powered computers like that Dell come with Windows XP Movie Maker software built in that will do the job, but not as well as dedicated software from outfits like Sonic Solutions, Roxio, Pinnacle, Sony, DataBecker and Ulead, among others.
Nothing captures the imagination of PC users any stronger than the lure of digitizing existing stacks of VHS tapes onto more lasting DVDs or CDs. Products abound, as that litany of software competitors to Microsoft illustrates. Competition rages as well for the analog/digital hardware input devices that attach to one's VHS recorder or camcorder to move video onto the hard drive.
Since virtually all of the hardware comes with some form of software, it's best to start with the physical equipment because you can always get better software later. Quite frankly, I judge a device by whether I need to crawl under the table with my VCR in hand to plug in the analog RCA cords. Dell's system, I fear, loses here, since it is a card that places the input on the back of the case.
I thus prefer the new wave of analog/digital input equipment that comes with cables that simply plug in to USB 2.0 or FireWire ports on the front of most new computers.
These include devices like the $180 Adaptec VideOH, which is a vertical book-size USB 2.0 device with video ports on front. It plugs into a desktop or, even better, into a laptop and conveniently reaches the RCA-out cords from a VHS player. It comes with superb DVD (and CD) movie-making software from Sonic Solutions. A strong competitor is the $150 Dazzle Digital Video Creator from Pinnacle Systems that includes a very acceptable version of Pinnacle's acclaimed Pinnacle Studio 8 software.
You get a better price with Dell, and that includes Roxio's Easy DVD/CD Creator, a particularly easy-to-use video transfer program that has proven solid in my recent tests after a rocky start.
In my mind, the decision boils down to whether one wants to save money and crawl around under the desk.
Q. I enjoyed your recent article about the arrival of the new MSN Premium Web portal. Perhaps there is an alternative to commercial portals full of advertisements.
Please check www .northbrook.info. This is a community-based, customizable portal, which we believe is the first of its kind. It was developed by the Northbrook Public Library with a grant from the State of Illinois Dream Again program.
_Carlos M. Frum, Northbrook
A. What a wonderful asset for folks living in your suburb, Mr. F. I like the way the Web site ties together events from the schools, the village hall and a bulletin board of events and thoughts posted by residents. Plenty of other towns, perhaps most towns, have posted Web sites that far too few of their residents seem to realize are out there. As you say, the home town Web site could be a welcome respite from the raging advertising from starting locations the likes of AOL and MSN.
Let me suggest another: www.ci.chi.il.us. Put together with more money than the $150,000 offered libraries by the Illinois Dream Again outreach project, the City of Chicago's Web site proffers a modern-day civics lesson, along with a nearly addicting landslide of hot links to the city and area's cultural, entertainment, historical, business and tourist assets.
Click one link and you're at the Art Institute of Chicago, while a second offers virtual tours of some of the city's most exciting, and most dangerous, neighborhoods. Other than the full-color photo of Mayor Richard M. Daley at the top, one might find this a superb starting point for the panoply of life possibilities between the DuPage County line and the icy waters of Lake Michigan.
Oh yes, the civics lesson: I don't know what tells more about life here in "the city that works" than the hot link called "Doing Business with the City," unless it's the fully searchable database open to the public promising to give details about every contractor with a city deal.
It's amazing to see just how widespread these community Web sites have become. For me, the best proof is that the small town where I was born and raised has put one up: www .rawlinswyo.com. There's a photo of Main Street, a wonderful account of the town's rip-roarin' history and a message board for high school kids too low on gas to cruise Main Street to flirt and argue.
Appreciate this type of reporting? Why not sign-up for the daily JWR update. It's free. Just click here.
James Coates is a columnist for the Chicago Tribune. Let us know what you think of this column by clicking here.