Jewish World Review April 5, 2004 / 14 Nissan, 5764

George Will
Our resilient pastime

http://www.NewsAndOpinion.com | On his first day of school after coming to Missouri from the Dominican Republic, Albert Pujols, then 16, went to the school office and in two words expressed everything on his mind: "Where baseball?" He found the field, and soon professional baseball found him.
Now 24, Pujols, the only player ever to finish in the top four in MVP voting in each of his first three seasons, is tied with Ralph Kiner and Mark McGwire for the most home runs (114) in his first three years. Here, from ESPN's Peter Gammons, are three players' stats after three seasons:
Batting avg.: .331, .359, .334
Doubles: 111, 120, 138
Home runs: 107, 91, 114
RBI: 432, 378, 381
Those are the numbers of Joe DiMaggio, Ted Williams and Pujols.
Pujols, who plays for the St. Louis Cardinals, is one of the remarkable Hispanic players who are among the more than 25 percent of major leaguers (and almost 50 percent of all professional baseball players) from outside the United States. This geyser of talent is one reason why the answer to the question "Where baseball?" is: soaring. This in spite of the steroid crisis.
In a nation committed to better living through chemistry — where Viagra-enabled men pursue silicone-contoured women — the national pastime has a problem of illicit chemical enhancement. Steroids threaten the health of the 5 to 7 percent of players proved, by a mild regime of scheduled tests, to be using them. Steroids also endanger emulative young people. Further, steroids subvert what baseball is selling — fair competition. And they strike at the pleasure of engagement with the American team sport with the longest history.
That pleasure is the comparison of players across many generations. Until now such comparisons have been complicated by only one substantial discontinuity in the game's nature — that between the dead and lively ball eras. Steroids threaten to define a second discontinuity — a parenthesis — in baseball's narrative.
The parenthesis opened in the 1990s. It must be closed to remove the cloud of suspicion that hovers over all players. Americans standing in stockings while their shoes and luggage are X-rayed at airports doubt that privacy considerations should prevent random, year-round testing, backed by serious sanctions, for illegal drugs that traduce baseball's integrity. The Players Association is too democratic, and its head, Don Fehr, is too intelligent, to continue to countenance the damage the status quo is doing.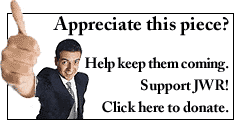 Meanwhile, fans are flocking to ballparks. Preseason ticket sales are at record levels — the Cubs and Red Sox are essentially sold out for the season. Attendance probably will top 73 million, a record. In 1950 average attendance was 14,105 per game — in 1970, just 15,130. Last year? 28,013.
Ninety-eight percent of NFL fans have never been to a game. Many, probably most, baseball fans are made by going to ballparks. But baseball this year probably will be played in front of 50 million empty seats. So baseball is working on giveaways — e.g., tickets to reward scholastic achievements — to start young people on the baseball habit.
Sixteen of the 30 clubs have opened new parks since 1991. Fourteen new parks, counting San Diego's and Philadelphia's coming this month, have opened since Bud Selig became baseball's ninth commissioner in 1992. Aside from Wrigley Field (1914), Dodger Stadium (1962) is now the National League's oldest park.
Selig has been — baseball is a game of inches, but this is not a close call — the greatest commissioner. His achievements include a quickened pace of games (in three seasons, 12 minutes have been shaved from the average game length), interleague play, the unbalanced schedule, three divisions, partial realignment, wild card teams (the last two World Series winners were wild cards), increased revenue sharing ($250 million this year; $20 million in 1992) and the competitive balance tax on the highest payrolls. That tax and revenue sharing will cost the Yankees $81 million this year.
Competitive balance is improving: 22 different teams have made it to postseason play since 1995. In the past three years, 11 different teams (of a possible 12) have played in the League Championship Series. As late as Sept. 7 last season, 14 of 15 games had playoff implications.
The special task force for the "Commissioner's Initiative: Major League Baseball in the 21st Century," on which this columnist serves, knows that the national pastime, like the nation, is prone to hypochondria. But as Sparky Anderson, a greater manager than grammarian, once said, "We try every way we can do to kill the game, but for some reason nothing nobody does never hurts it."
Oh, it gets hurt, but its recuperative powers are Ruthian. That American adjective means: prodigious.

Every weekday JewishWorldReview.com publishes what many in Washington and in the media consider "must reading." Sign up for the daily JWR update. It's free. Just click here.

George Will's latest book is "With a Happy Eye but: America and the World, 1997-2002" to purchase a copy, click here. Comment on this column by clicking here.

© 2003, Washington Post Writer's Group