Jewish World Review June 8, 2006/ 12 Sivan, 5766

Suzanne Fields



Fever and friends at the World Cup

http://www.NewsAndOpinion.com | BERLIN — Germany has endured a cold spring heated by soccer fever. The World Cup begins this week. An enormous mock soccer ball — the "Fussball Globus" — rose to the explosion of fireworks to a place of honor on Pariser Platz, just in front of the Brandenburg Gate, to inaugurate the games. So much smoke enveloped the square during the celebration that old-timers say they had seen nothing like it since the Russians arrived in the spring of 1945.

Not quite. But the big ball leads a visitor into a contemporary culture where interactive videos celebrate soccer with all of its excitement, vulgarity and kitsch, familiar appeals to accompany the obsessions and passions of championship games. Soccer in Germany, like so much else here, combines the best and the worst of the Teutonic temperament. Everything seems to attract an opposite and a contradiction.

This stems, to begin with, from the language. Unlike English, with its subject and verb moving in one direction, a German sentence seems to work backward. Mark Twain said that German should be read in a mirror because the verb doesn't arrive until the end of the sentence. An English wit in Deutschland, who perhaps had too many frustrated relationships with frauleins, observed that "You don't know until the end of a long sentence whether you're going to be kissed or kicked."

Chancellor Angela Merkel accents the possibility of the kiss. "There are many dimensions to football's allure and appeal," she says, "thrilling goals, majestic star players, thunderous encounters and passionate fans." A darker interpreter could point elsewhere. Fewer goals make for a dull game, injury-prone players are frequently benched, soccer stars are notorious for racist collisions, and their thuggish fans are famous mostly for imbibing enormous quantities of beer, and leaving most of it, improperly digested, on whoever may be standing or sitting nearby.

The soccer impresarios say that the bad behavior at soccer games is a thing of the past, noting the harsh penalties waiting for the hooligans. English fans rioted at the 1998 World Cup in France, and neo-Nazis left one gendarme in a coma. Known violent English, Dutch and German fans are barred from the games, and ticket holders will be required to identify themselves. More than 226,000 German police are already on duty — all leaves are cancelled until after the games — and they'll be joined by officers from other EU countries.

"A time to make friends" is the German slogan for making nice at this World Cup. One British commentator writes that English fans would "still prefer to be bombing Germany, but after 60 years there's a dawning suspicion that those days aren't coming back any time soon, and in the meantime we must rely on sarong-wearing multimillionaire pretty boys to kick the Argies [Argentinians] for us."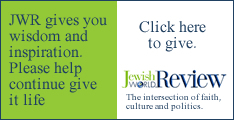 If soccer doesn't quite foster gentlemanly behavior, it has its benign influences. Freud believed that aggressive sports can sublimate violent behavior, that playing by the rules eventually earns its vindication. The final championship game of the World Cup will be played in the Olympic Stadium in Berlin, where Jesse Owens, the black sprinter who won four gold medals, humiliated Hitler in 1936 with his single-handed destruction of der feuhrer's racist nonsense. The new stadium, which has been beautifully renovated, testifies to a democratic Germany that continues to purge the ghosts of the Third Reich. The German team includes several black players.

Berlin has opened a new central train station, just in time. It's a marvel of glass, light and graceful steel columns, with a network of solar cells that produce 160,000 kilowatt-hours of electricity. Early critics described it as a "glass grave" for billions of euros, but Hany Azer, a naturalized German citizen who was born in Egypt, presided over the project and calls it "a pyramid" that everybody can use. A passenger rides through its glass portals and only marvels at the beauty of its transparent symmetry that looks both to the future and the past. Before the Wall came down, this was a decaying part of the city. Now the urban landscape rises like a phoenix with the renovated Reichstag, the Federal Chancellery, the thriving commercial center of Potsdamer Platz and the moving Memorial to the Murdered Jews.

Berlin has been described as a city "that never is, but is always in the process of becoming." It will continue to live with its past, but the city is trying hard to make that past a prologue to a happy and honorable future. The World Cup enables it to draw on soccer as an occasion for making friends. That's the plan, anyway. Let the games begin.
Every weekday JewishWorldReview.com publishes what many in Washington and in the media consider "must reading." Sign up for the daily JWR update. It's free. Just click here.
Comment on JWR contributor Suzanne Fields' column by clicking here.

© 2006, Suzanne Fields, Creators Syndicate