<!- end inthis -->
Neil Patel Archives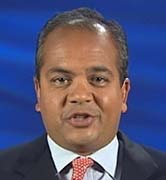 • 12/17/21:
• 12/10/21: Pause Before You Give Congress Credit for Trying to Stop Slave Labor in China
• 12/03/21: Dems Setting Up to Lose the One Issue Keeping Them Afloat
• 11/12/21: Biden's Truly Reckless Spending Will Likely Be His Undoing
• 11/05/21: How a Broken Country Can Get Back on Track --- Post-Election Edition
• 10/29/21: Dems May Regret Messing With America's Moms
• 10/22/21: Understanding the Danger America Faces From the Radical Spending Bill Dems Want to Jam Through
• 10/08/21: The American People Are Rejecting a President Too Weak to Take On the Radicals in His Own Party
• 10/01/21: Between Afghanistan and Immigration, Have We Ever Had a Less Competent President?
• 09/10/21: How Wall Street Still Owns Washington, Even with the Socialists in Charge
• 08/27/21: Who's Really to Blame for Afghanistan?
• 08/20/21: America's Leaders Can Help Save a Declining Country by Coming Clean on Afghanistan
• 08/13/21: The Delta Variant Pushes a Broken Country Closer to the Edge
• 07/30/21: The Government's Ham-Handed COVID-19 Messaging Has Hit a New Low
• 07/15/21: What the Protests in Cuba Tell Us About the Left's Agenda for America
• 07/02/21:Why Are Republicans Agreeing to Send Armies of IRS Agents After American Small Businesses?
• 06/11/21: Why Are American Leaders Not Protecting Our Interests When It Comes to China and COVID-19?
• 06/04/21: It's Time to Consider Mandatory National Service To Help Heal Our Broken Country
• 05/14/21: What Happened to Biden's Unity Agenda?
• 05/04/21: Masks in Cars: What's Behind America's COVID-19 Insanity
• 04/30/21: Misinformation on Hamburgers is a Joke Compared With the Media's Misinformation on Climate
• 04/23/21: Regular Americans Are Not Going to Fall for the Left's Cynical Politics of Racial Division
• 04/09/21: What Happened to Biden's Unity Agenda?
• 04/02/21: Biden Seems to Have Thrown Out His Call for National Unity; Here's How He Could Get It Back
• 03/26/21: Is Populism Going to Fritter Away Over Time as Dubya Predicts?
• 03/19/21: The Truth Nobody Tells About Our Voting Rules
• 03/05/21: Time to Start Talking About America's Coming Bankruptcy
• 02/26/21: The First Step in Fixing our Toxic Politics
• 02/19/21: How the COVID-19 Censors Killed the Truth
• 02/12/21: Will We Answer the Wake-Up Call Before our Country Is Completely Destroyed?
• 01/29/21: Time for a Main Street Policy Agenda
• 01/25/21:
• 01/15/21: How We Can Fix This Great Country, Starting With 3 Easy Steps
• 12/11/20: Republicans Are Blowing It in Georgia, and We May All Pay the Price
• 12/04/20: Why Americans Don't Believe Anything: Example 10,423
• 11/20/20: What Happens When a Broken Country Tries to Fight a Pandemic
• 11/13/20: Georgia May Decide the Future of our Country
• 11/06/20: The Birth of the Coalition of Normal People May Be Upon Us
• 10/30/20: It's Easy to Predict the Loser in Tuesday's Election
• 10/16/20: Big Tech's Election Interference Has Gone Too Far
• 10/09/20: The Election May Be Over
• 10/02/20: Big City Authorities Are About To Get a Wake-Up Call
• 09/25/20: Democrats' Complaints About the Coming Supreme Court Vote Don't Pass the Smell Test
• 09/18/20: Biden Could Win Big and Bring our Country Together; the Scary Part Is He's Chosen Not To Do It
• 09/04/20: Has America Peaked? Addressing the Craziness on the Left and on the Right Is our Top Priority
• 08/21/20: The Truth About the Post Office Controversy
• 07/31/20: Let the Politicians Act Like Politicians; The Rest of Us Should Be Better
• 07/10/20: Damn-ation
• 06/26/20: Is Antifa on the Trump Campaign Payroll?
• 06/12/20: The First Steps to Fixing America
• 06/05/20: Time for Normal People to Take Back Our Country
• 05/28/20: Why Was Biden Spying on the Trump Team?
• 05/22/20: Who's to Blame: Trump or China?
• 05/15/20: How We Get to the Bottom of the Obama White House's Domestic Spying
• 05/08/20: Protect Americans With American Supplies
• 05/01/20: The Legacy Media's Failing Biden Cover-Up
• 04/24/20: Keeping Score: Coronavirus Heroes and Villains
• 04/17/20: Either We Heal as a Country or We Are Going To Crumble
• 04/12/20: Coronavirus Stage 1 Is Nearing an End. Does Anyone Know What Comes Next?
• 04/03/20: Now Is Not the Time for Politics
• 03/27/20: Time to Step Up: The Coronavirus Opportunity for Our Country
• 03/24/20: The Trillion-Dollar Bailout May Change Our Politics Forever
• 03/20/20: An opportunity for national renewal
• 03/13/20: Why the sheer terror? Let's place the blame where it actually belongs
• 02/28/20: Why Have the American People Decided to Throw Out Their Political Leaders and Start Over?
• 02/21/20: Schadenfreude: Watching the Dem desperation debate just for kicks
• 02/14/20: The risk when you ignore people's real concerns
• 02/04/20: Our 'abnormal' president
• 01/31/20: Crisis America: (Hint: Despite the sanctimonious screeching, it won't be impeachment that does us in)
• 01/24/20: That policy innovating buffoon
• 01/17/20: Everyone Is Wrong on Skilled Immigration
• 01/10/20: Is it possible President Donald Trump may have perfectly played the Iran conflict?