<!- end inthis -->
Jay Ambrose Archives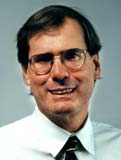 12/14/21: Biden should institute Russia sanctions this minute

11/17/21: Dems/media: How do you say 'OOPS! We've been exposed' in Russian?

10/19/21: Attorney general at war with free speech

08/10/21: Biden hurts America by supposedly helping renters

08/03/21: Some bad signs for America in a new way of war

07/07/21: The China threat and the Biden responses

07/06/21: The impact of our war on police

06/30/21: The unacknowledged war with Russia

06/16/21: Biden and the border

06/09/21: Black Americans can overcome affirmative action

05/23/21: Israel is not guilty

05/13/21: The Biden compassion threat

05/03/21: Handicapping Biden's excuses

04/21/21: The threat of unions to workers

04/13/21: No All-Star Game in Georgia. China maybe?

04/05/21: The comprehensive challenge to America

02/23/21: Don't play softball with Iran

02/17/21: Destroying those they're sworn to protect

02/04/21: Minimum sense could defeat minimum wage hike

01/27/21: The progressive disunity project

01/08/21: After the anti-Trump party couldn't figure out the language, kept up the tall tales and then dug up another slipshod accusation

01/06/21: For the past four years Dems have commited just about every illicit trick in the book to get rid of a duly-elected president

12/24/20: Boy, does Trump have a present for you this Christmas

12/07/20: An election that really, really counts

12/01/20: Put on the handcuffs, hide under the bed and stay there

11/20/20: The party of never-ending hypocrisy

11/17/20: Utterly amazing that, no matter what Trump accomplishes, he hasn't done it, at least not in the eyes of regressive progressives

11/10/20: The absorption with polling

11/02/20: Looking ahead to progressive regression

10/27/20: Some things to scream about
10/16/20: Save the court and save America
10/07/20: You can't debate the confusion of 2020
10/01/20: The predators and the prey
09/14/20: Trump deserves the Nobel Prize
09/09/20: Is it time to forget Benjamin Franklin?
08/25/20: A convention to remember
08/03/20: Who's responsible for protest violence?
07/29/20: Where's Pelosi when you need her?
07/28/20: Hey, BLM: Time to heed the John Lewis example
07/20/20: Carlson, Duckworth sparring could be sign of things to come
07/01/20: Slavery is all that America is about?
06/23/20: The Supreme Court in danger
05/25/20: The neglected truth: Obama, Cuomo, Trump
05/19/20: Phonics --- one of America's top issues
05/11/20: Hornets, politicians and Michael Flynn
04/21/20: Health agency should stick to health
04/20/20: Don't forget 'deaths of despair'
04/12/20: Will socialism follow the virus?
04/03/20: Nancy Pelosi strikes again
03/27/20: Capitalism v. coronavirus
03/23/20: The world turned upside down
03/18/20: A debate to disremembers
02/28/20: The future Sanders wants
02/21/20: Barr was right, the left was wrong
02/11/20: No, Trump is not going to be a dictator
02/10/20: The new Dem standard: Less scary than Sanders?
02/07/20: The art of ripping things up
02/04/20: The bad -- and good -- of Joe Biden
01/27/20: Dems get free TV ad in impeachment proceedings
01/20/20: Diminishing Dems in denial
01/10/20: Reaching a deal with Dems on Iran?
01/06/20: It's 2020 and let's start fixing things
12/13/19: Lies can kill people and our presence in Afghanistan is an example
12/09/19: The Three Stooges take on Alec Baldwin
11/28/19: Happy Thanksgiving, and remember that Mary had a little lamb
11/20/19: From Rayburn to Pelosi to interesting questions
11/19/19: Who is really corrupt in impeachment proceedings?
11/08/19: Defeating Mexican drug cartels with hugs
11/04/19: An impeachment enemy within?
10/31/19: How Pierre Delecto let us down
10/24/19: William Barr is right about religion
10/17/19: Trump still not as bad as the Dems
10/13/19: Third whistleblower steps up: me
09/29/19: Could it be that the Ukrainian president feared Biden more than Trump?
09/05/19: Hey, America: Hong Kong's worth imitating
08/15/19: Dems at war with peace
08/05/19: Racist ruse? Trump and MS-13
06/24/19: Biden's foremost attribute is that he appears to be sane. In Dem world, that's apparently a problem
06/21/19: How Dems harm immigrants
06/05/19: Whomping Trump could whomp democracy
05/03/19: Why Biden should apologize to Clarence Thomas
04/25/19: The Elizabeth Warren threat
04/18/19: Will rich-guy Sanders finally realize capitalism works?
04/11/19: Judges should give America a chance
04/04/19: Biden hugs, Harris ruins live
03/22/19: How Beto O' could become president
02/05/19: Why Alexandria Ocasio-Cortez deserves our gratitude
01/18/19: FBI, probe thyself
12/31/18: The (other) American shutdown(s)
10/18/18: Scared leftists are on the path to destruction
10/10/18: Conservatives are the real liberals
10/08/18: Is the #MeToo movement itself a threat?
09/28/18: The logical contradiction of Trump's enemies
09/13/18: Controlling presidents with in-house watchdogs
09/06/18: What's it to be, Kavanaugh or hokum
08/14/18: Even if called a racist, Trump makes life better for black Americans
08/08/18: Can realistic rationality do effective battle with misplaced idealism or the appeal of freebies that are not free?
06/25/18: Another issue of separating children from parents
05/28/18: Trump and the scourge of 'inhuman humans'
05/18/18: Are today's college graduates capable and cultivated?
05/11/18: Kicking George Washington out of church
05/07/18: Some questions for Robert Mueller
04/12/18: The outstanding Paul Ryan departs
03/22/18: Trump is guilty even if proved innocent
03/05/18: Fatherless' fruit: How America's safety suffers
01/15/18: Will immigration benefit from Trump's deal?
01/08/18: On stopping crime, Obama failed and Trump succeeded
12/08/17: The right not to design a cake
11/30/17: Fighting back against the administrative state
11/20/17: Is the Uranium One scandal merely bosh?
10/26/17: Trump helps recovery from Obama
08/24/17: Toward a Trump rectification
08/17/17: The North Korean threat: Presidential malpractice?
08/10/17: Is Trump's merit-based immigration plan a wily move --- or something very different?
06/22/17: Gun control is fine except for not working
06/06/17: Judges' anti-Trump end does not justify their means
05/11/17: Ironies and hard truth in the Comey firing
04/20/17: A China deal to remember?
04/16/17: Can Trump mend Obama's Middle East errors?
04/06/17: Trump, the alert environmentalist
03/23/17: Gorsuch wins the day
03/16/17: Trump internal struggles --- and America's future
03/09/17: Trump's collusion with Russia
03/02/17: Hope and change --- and Trump
02/28/17: How to build paranoia
02/10/17: DeVos arrives just in time to help rescue our schools
02/02/17: A 'Hispanic hunt' --- and a Muslim one
12/27/16: Get ready for a two-president nation
12/26/16: Clinton excuses that don't work
12/15/16: Russian hacking should not lead to whacking America
12/13/16: The left's hate affair with free speech
12/08/16: How Trump saves the world
12/01/16: A whole lot of riggin' going on
11/29/16: Trump's sane immigration plan
11/23/16: Critics give Trump's excesses run for the money
11/14/16: Anti-Trump protestors going too far
10/28/16: Clinton teaches unity, or does she?
10/23/16: Blissful -- and strategic -- ignorance by Dems and their media sycophants
10/20/16: How the left has matched Trump's gaffes
10/10/16: More disunity needed in Congress
09/19/16: Sexism, health and Hillary
09/15/16: Some journalistic fumbles
09/12/16: 9/11 not over yet, Mr. Kerry
09/06/16: Some things to worry about
08/29/16: Don't forget the good the Clinton Foundation does, for Russia, for instance
08/18/16: The good and bad of Clinton economic planning
08/11/16: Obama's secrecy mission will continue if unchecked
07/22/16: Trump supporters making sense
07/05/16: A Fourth of July coincidence that teaches a lot
06/17/16: Obama the gun salesman
05/17/16: Trump, Clinton or someone who can do the job?
04/25/16: How the 'establishment' really works
04/14/16: Lesson for an administration: You don't help by hurting
03/03/16: Is America falling apart?
02/25/16: Rubio's the answer
02/22/16: Saving the Supreme Court the right way
/11/05/15: How do we save education?
08/11/15: Three strikes for the Obama climate change plan
08/04/15: How to shut up disliked opinions
07/20/15: Rick Perry walks his talk on race
07/14/15: After doing the Bernie math, which few seem to bother with, Sanders' calculations should leave us perplexed --- and very troulbed
07/06/15: The Hillary Clinton plan to end Social Security
06/22/15: Should Hillary Clinton find a new song?
06/15/15: Feds get tough on the innocent
06/08/15: How higher education gets lower all the time
06/01/15: Will robots put you out of work?
05/18/15: Dems defeat American good in trade vote, for now
04/17/15: The Clinton saga: Fascinating to watch, hard to endure
04/03/15: Reid the political pugilist punched the wrong things
03/26/15: Death wishes for America vie with Obama's hope
03/23/15: Why companies like Uber can give us an uber future
03/12/15: Despite liberals, workers get new rights
03/05/15: An Obama legacy of less freedom and more danger?
02/27/15: Getting the political story wrong
02/09/15: Don't let Obama plan your car purchase
01/22/15: President's cutesy speech omitted looming entitlement crisis
01/12/15: Obama helped by staying out of the way, but here he comes
01/05/15: 2014 solutions that made things worse
12/29/14: What about an Obama-Ryan team to save the poor?
12/08/14: Using art to fix climate change
12/01/14: Time for Obama to listen
11/24/14: The new, scary, up and at 'em Obama
11/10/14: GOP victories an opportunity for Obama
11/03/14: GOPers must respond to hate and leftist analyses with poise and savvy and pray the elections aren't stolen
10/23/14: A chance to make the Senate better?
09/18/14: Dem Done It, Again
08/22/14: The assault on Perry is an assault on America
08/15/14: A GOP war on poverty?
07/16/14: Skip the kumbaya. Let's wish for a more stable world
07/04/14: When Obama does it, does that make it legal?
06/26/14: Be inhibited, timid and shut up, Americans
06/19/14: How Obama increases risks
06/12/14: Immigration cruelties of the 'compassionate' sort
05/22/14: Isn't it time to pick on Piketty?
05/15/14: Common Core is a major risk widely misunderstood and should be abandoned
04/24/14: Some Earth Day boos and cheers
04/10/14: Picky, picky, picky? No, serious, serious, serious
04/03/14: Checks and balances are not working
03/27/14: Bill Clinton does freedom a favor
03/20/14: The desperate need for liberal compassion
03/13/14: Shrivel the military and watch out
03/06/14: A return of the Cold War --- really?
02/20/14: At war with an economic solution
02/13/14: Journalism's extremes meet in Russia
02/06/14: How Obama could rescue millions from poverty
01/30/14: State of the . . . Presidency
01/23/14: Getting everything wrong about media
01/16/14: New York's left turn could lead to crash
12/27/13: The war on common sense
12/19/13: Compromise to the rescue
12/12/13: In-your-face governmental bullying? You bet your life
11/29/13: Filibuster flattened, GOP aroused
11/21/13: Single-payer health insurance a singularly bad idea
11/13/13: JFK proved charisma doesn't mean much
11/06/13: Ideology rules the roost, wrongly
10/30/13: Obamacare problem was hubris, ideological fixations, taking on too much, doing too much secretively, making bad deals and telling lies. Here are some
10/22/13: Next up: Entitlements threaten to shut down U.S. future
09/25/13: The harm of ObamaCare does not justify a shutdown
09/18/13: Ethanol push makes frighteningly little sense
09/11/13: In Syria debate, will Obama defeat himself?
08/21/13: Frisk constitutionally, but frisk
08/14/13: Obama delivers a blow to minority students
08/07/13: Can Amazon's Bezos save Washington Post?
07/24/13: Detroit becomes a valuable warning
07/17/13: The profiling of George Zimmerman
07/10/13: Obama says Earth warm, may think it's flat
07/03/13: Senate immigration bill borders on reckless
06/26/13: Fake 'hero' must be caught and tried
06/19/13: With crime, control works --- just not the one considered the magical solution
06/12/13: What happened to the anti-Bush? Reality happened
06/05/13: Obama crosses bridge before coming to it
05/29/13: Biting the Apple: Nothing infuriates neo-socialist curmudgeons more than free enterprise of the vigorous, corporate kind expanding the reach of our lives
05/22/13: Evidence tells us the administrative state can be grotesquely unfair, unconstitutional, self-contradictory, unspeakably autocratically intrusive, stupid and morally repulsive
05/15/13: It's raining cats, dogs and scandals
05/08/13: Grads, heed Jefferson, not Obama
05/01/13: Letting planes fly on time
04/24/13: How about having a poetry century?
03/28/13: TV news can give you the blues
03/20/13: We're upside down and debt crash is coming
03/13/13: Stock market is downright perky. Blame the corporations
03/06/13: Bloomberg rivals Carrie Nation
02/27/13: The Wily One is proving in polls that it's no toughie to fool lots of people most of the time
02/20/13: On Obama, swans, goulash and invisibility
02/13/13: Drones and hypocrisy
01/30/13: The Nixonian Obama
01/23/13: Is Obama making JFK-style mistakes?
01/02/13: Kerry nomination emblematic of woes coming
12/26/12: Hollywood beats Harvard in history?
12/12/12: Immigration issues solve themselves
12/06/12: Durbin's deficiency
11/29/12: Man of the century
11/21/12: A big scandal coming?
11/14/12: U.S. should follow the Swedish path
11/07/12: Hanging from a poll
• 10/31/12: A dream that wouldn't come true
• 10/29/12: When the 'kooks' and 'racists' turn out to be your ideological allies
• 10/24/12: The pettiness refuge
• 10/18/12: An interruption that tells a bigger tale
• 10/17/12: A recovery that wasn't
• 10/12/12: Big Bird squabble points to something real
• 10/11/12: The 'war' you don't hear about --- the one on average Americans
• 08/22/12: Obama leadership: Romney's returns trump road to recovery
• 08/15/12: Saving Medicare the Ryan way
• 08/01/12: Combatting free speech
• 07/25/12: Good and bad reactions to Colorado horror
• 07/18/12: Apology time for Obama
• 07/16/12: Free markets solve climate change threats
• 07/11/12: Humans and particles and those who would order them
• 07/06/12: Why we'll miss Andy Griffith
• 07/05/12: All will feel Affordable Care Act's bite
• 07/02/12: A social solution --- homes with dads
• 06/27/12: Being a 'nation of immigrants' is not an excuse
• 06/20/12: Barack Obama the autocrat
• 06/18/12: Bradbury's lessons for today
• 06/13/12: Should this leaking administration sink?
• 06/11/12: Simpson bashes back on reform
• 06/05/12: Legalize sugary drinks, ban dangerous drugs
• 06/04/12: Keep America from going Greek
• 06/01/12: Don't believe in Obama's fairy tales
• 05/30/12: Writing a book? Beats prison
• 05/23/12: Student loans fail students
• 05/21/12: Europeanizing America into crisis
• 05/16/12: Obama a bully, too
• 05/15/12: Walker recall vote could swing national pension policy
• 05/07/12: Bumbling, fumbling, benighted, old Washington near tipping point where freedom is done for
• 05/02/12: The Communists cannot be happy
• 04/30/12: There's no objective truth, least of all concerning behavior
• 04/25/12: Forgive the extremist?
• 04/23/12: Educational excellence is a game
• 04/18/12: Obama's interventions help a few by the most autocratic, complicated, ineffective means possible, yet hurt many more
• 04/16/12: Overregulation strikes again: The nanny state threatens to turn us into children
• 04/11/12: Obama is not bonkers
• 04/04/12: Will America vote against authoritarianism?
• 04/02/12: 'Tipping point' on federal restraint approaches
• 03/28/12: Obama truth from an open mike
• 03/21/12: The progressive campaign for voter fraud
• 03/19/12: Public pensions will get us if we don't watch out
• 03/14/12: Politics needs reporting, not speculation
• 03/12/12: Home of the free, the brave, the endangered
• 03/07/12: Obama used Limbaugh as scapegoat
• 03/05/12: Campaign substance lost in media melodrama
• 03/01/12: When Big Brother drowns
• 02/24/12: Obama goes gaseous on gas
• 02/22/12: Political tears for trust in personal empowerment --- except in the bedroom
• 02/17/12: Of cut-off ears and silenced mouths
• 02/15/12: Obama is a joke whose antics aren't funny
• 02/10/12: An energy boom looms, despite Obama
• 02/08/12: Obama's assault on faith
• 02/03/12: Can Romney get serious?
• 01/27/12: Obama is like an Italian ship captain
• 01/25/12: Newt Gingrich's first 100 days
• 01/20/12: Obama's Keystone pipeline lies
• 01/18/12: Critics worse than urinating Marines
• 01/13/12: Ron Paul is a cartoonish character
• 01/11/12: Newt Gingrich upset by Mitt Romney's brilliance
• 01/09/12: How about regulating presidents, too?
• 01/04/12: How America smothers itself
• 12/30/11: A tax break that helps break the nation
• 12/28/11: Watch out for the banana peel, Newt
• 12/21/11: A tale of two men
• 12/16/11: Strange happenings in Russia
• 12/14/11: Tim Tebow is a man of character
• 12/09/11: A populist, envy-mongering fraud divisively exacerbating resentment among different groups of Americans
• 12/07/11: Tax games threaten nation
• 12/05/11: Why Wal-Mart serves us better than Barney Frank
• 11/30/11: Not writing off Newt
• 11/28/11: Answers to the Iranian threat
• 11/23/11: Failure of the incumbency investment
• 11/18/11: Occupiers: Chop off their heads!
• 11/16/11: Obama asks jobless to sacrifice
• 11/09/11: Michael Moore's insufferable occupation
• 11/04/11: Political tipping point is coming
• 11/02/11: Idealogues versus 7 billion
• 10/28/11: Obama games on student loans
• 10/26/11: Wit and quick moves v. humanity and thoroughgoing honesty? It's no contest —- or at least shouldn't be
• 10/07/11: Baptists, bootleggers and Wall Street protesters
• 10/05/11: Federal law will get you even if you watch out
• 09/28/11: Leftist bugbears on the march
• 09/23/11: Still hope for coal to help us
• 09/21/11: Obama's Madoff ploy
• 09/19/11: U.S. can't afford to wait until it happens
• 09/14/11: Defending -- and strengthening -- gung ho collectivism
• 09/12/11: A pipeline to better times
• 09/08/11: Obama just keeps destroying jobs
• 09/06/11: Ultra-feminists thwarting justice
• 08/31/11: Corporations are people? Yes, Count the ways
• 08/26/11: What an earthquake tells us about debt
• 08/25/11: The tyranny of scientific consensus
• 08/23/11: Fracking hardly a public health threat
• 08/17/11: Why Obamacare won't control births
• 08/15/11: Balanced budget amendment unbalanced idea
• 08/10/11: Kerry's war on citizen speech
• 08/05/11: Upside to the compromise leaving the door open for obnoxious maneuvers
• 08/03/11: The people who may save America
• 07/29/11: On making deals, Obama is no LBJ
• 07/27/11: The threat behind the debt
• 07/23/11: Mean opposition to means-testing
• 07/20/11: Leftist babble makes debt crisis even worse
• 07/18/11: Time to raise demagoguery ceiling
• 07/13/11: Obama treating treaties badly
• 07/08/11: Is decline of U.S. exaggerated?
• 07/05/11: Not math deficiency, but demagoguery