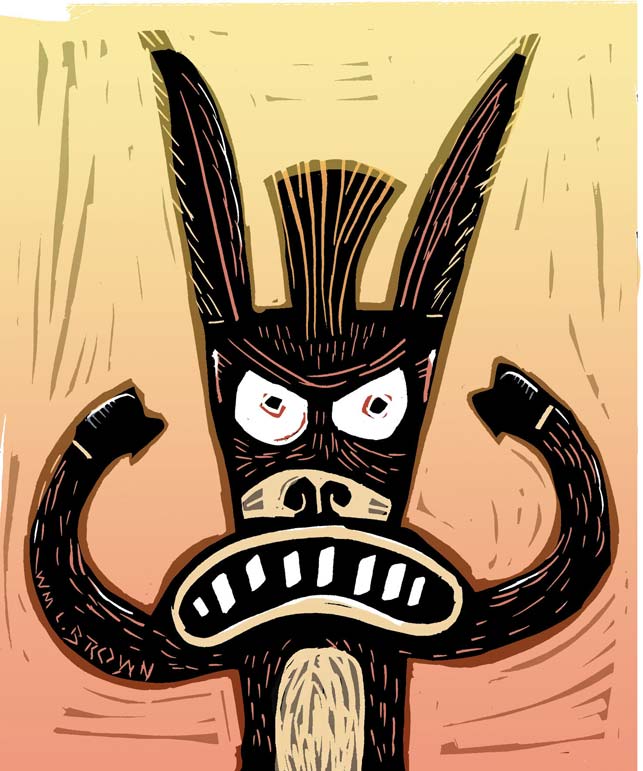 "The Democrats don't want to let us have strong borders — only for one reason. You know why? Because I want it," said President Donald J. Trump Wednesday, to the laughter of U.S. troops at Iraq's Al Asad Air Base. "But you gave me an idea, just looking at this warrior group. I think I'll say, 'I don't want the wall.' And then they're going to give it to me."
Democrats seem determined to stop the president's plans for a southern-border wall as revenge for beating Hillary Clinton. They hate Trump's guts more than they love America. In Fiscal Year 2018 alone, federal officers apprehended 396,579 illegal-aliens on the southwest border. The Left loves the fact that those who were caught and released, and others who break into America undetected, likely will become future Democrats. So why give President Trump this win?
Some of this might be semantics. The name for the U.S./Mexican divide could matter politically.
"I had over a half a dozen Senate Democrats tell me just Friday [December 21], that if we call it anything but a wall, they'd be all for it," Senator David Perdue (R – Georgia) told Fox News. This is all about resisting Trump and not taking care of the business that we have as a Senate."
Building "a fence" seems less than what Trump promised. Perhaps, then, erecting a "barrier" would let Democrats believe that they kept Republicans from getting what they want while Republicans just might find that they got what they need.
Such a linguistic compromise could end the nearly week-old partial shutdown. However, that might not satisfy Democrats. They seem committed to keeping a quarter of the federal government shuttered, if that's what it takes to prevent President Trump from fulfilling his biggest campaign pledge.
So, as Democrats just say, "No!" to President Trump's wall, they are colluding in several serious, deadly ills. Until they support a wall:
• Democrats just say, "Yes!" to fentanyl. U.S. Customs and Border Protection reports that it seized 1,377 pounds of fentanyl in Fiscal year 2017, much of it on the southwestern border. This equals some 208.2 million lethal doses of this staggeringly potent opioid, which is at least 50 times stronger than morphine. Surely plenty of it was smuggled past CBP and onto America's streets.
• Democrats just say, "Yes!" to heroin. CBP captured 4,579 pounds of heroin in FY 2017, enough to kill 69.2 million men.
• Democrats just say, "Yes!" to human trafficking. The National Human Trafficking Hotline received 7,572 reports of such exploitation in 2016, much of it along the southern frontier. That's 37 percent above 2015's 5,544 complaints. UNICEF and World Without Exploitation said that traffickers "take advantage of children and their families by extorting them with threats and false promises."
• Democrats just say, "Yes!" to rape. "Young women and girls face extraordinary risk of sexual violence on the journey to the United States, the Department of Homeland Security reports. "Sixty to 80 percent of the women and girls who cross Mexico to get to the U.S. border are raped along the way."
• Democrats just say, "Yes!" to MS-13. On December 20, Border Patrol agents near Nogales, Arizona, arrested a 24-year-old Salvadoran member of the bloodthirsty Mara Salvatrucha street gang, a.k.a. MS-13. This previously deported felon broke afresh into America. Two days earlier, Border Patrol officers caught a previously deported Honduran MS-13 gangster as he forded the Rio Grande, into Eagle Pass, Texas. MS-13's motto is "Kill, rape, control." Its members also treasure decapitation. A wall would have slowed or stopped these two thugs, as well as MS-13's 228 violent animals captured by the Border Patrol in FY 2017.
If Democrats want these evils to continue, then they should remain on their current course. If they prefer to stop these horrors, they should cease their hatred for President Trump, approve the House's $5.7 billion in barrier funds, and end their partial government shutdown.
(COMMENT, BELOW)
=