Jewish World Review Dec. 23, 2003 / 28 Kislev, 5764

Lenore Skenazy
Hey, world, do you sing what I sing?
http://www.NewsAndOpinion.com | 'Tis the season. Start singing:
Dope the Halls (To "Deck The Halls")
Pop some pills like Oxycontin/Fa la la la la la la la la/Thirty, forty - I'm not countin'/Fa la la la la la la Limbaugh/Blast we now all acts immoral/Fa la la la la la nyah nyah nyah/As we pop prescriptions oral/Fa la la la la la la la ahhhhhh.
What Goes Up (To "The First Noel")
At first AOL/Had a certain cachet/It was hipper than Time, golden eggs it would lay/Then it turned into a dog/Took a dive, went ker-plop/And the folks at Time-Warner its name did drop/No AOL, No AOL, No AOL, No AOL/Gone are the pensions of Time personnel.
A Jealous TV Exec from a Rival Network Serenades Ryan (To "We Wish You a Merry Christmas") We wish you'd a-married Trista/We wish you'd a-married Trista/We wish you'd a-married Trista/On sweep weeks right here.
Kissmass Cheer (To "I Saw Mommy Kissing Santa Claus")
I saw Madonna kissing Britney Spears/On the MTV Awards last night/She did it really deep/But then she kissed that creep/Christina Aguilera and we all went back to sleep.
Cells Are Ringing (To "Go Tell It on The Mountain")
Go tell it on your cell phone/Over the glares of everyone/Go yell it on your cell phone/You're running late this morn!
Oh By Golly! (To "Have a Holly-Jolly Christmas")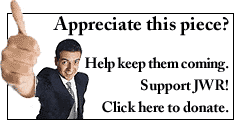 Have a Halliburton Christmas/And a Halliburton year/ Bomb Iraq or build it back/Halliburt will cheer/Have a Halliburstin' Christmas/Even though it won't come cheap/Everyday's a jolly Halli-day/When Cheney's your veep!
You Gotta Be Lieb (To "O Tannenbaum")
Oh Lieberman, Yeshiva-man/How beagle-sad your face is/I know that you would feel less blue/If you and Dean switched places/You gave Gore all you had to give/He treated you just like chopped liv/Oh Lieberman, dead meat-erman/Too bad that's what a race is.
Check In, Check Out (To "Come, All Ye Faithful")
Come, Paris Hilton/Blonde and unrepentant/O come ye, though dumb ye, to stardom/Come be beholden, to the gods of fleeting fame/O come, let us adore you/Until you're 24, nu?/And then we will ignore you 'cause, Christ, we're bored.
1 Month Supply! (To "Do You Hear What I Hear?")
Said the night wind as he scanned his spam/Do you see what I see?/Could this be a scam on my spam?/Do you see what I see?/A drug, a drug, makes you last all night/With a you-know-what big as a kite, with a you-know-what as big as a kite.
Gravy Day (To "Over the River")
Over the ocean and through the night/To Thanksgiving troops we go/The Rove knows the way to carry the day/And strike when news is slow, oh/Under the radar with press in tow/To photo ops grand we go/We'll spread good will and upstage Hil/Hooray for the turkey faux!
Call Me Saddam (To "Away in a Manger")
A-hiding from danger/A hole for his bed/The scraggly dictator/Said, "Don't make me dead!"/G.I.s holding .rifles/Looked down where he lay/And saved the dicator/At least for today.
Enjoy this writer's work? Why not sign-up for the daily JWR update. It's free. Just click here.


JWR contributor Lenore Skenazy is a columnist for The New York Daily News. Comment by clicking here.

© 2003, New York Daily News